One of my favorite things in the world is trompe-l'oeil. I may have suggested once that a trompe-l'oeil tattoo of a watch would be the coolest thing ever...unfortunately I couldn't decide on a significant time to permanently brand on my body and a wrist tattoo is difficult to hide.
This technique is all about creating the illusion of dimension. Just see these amazing chalk drawings by Julian Beever.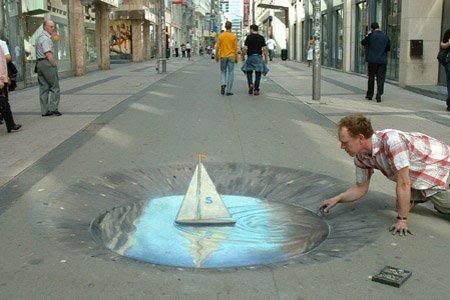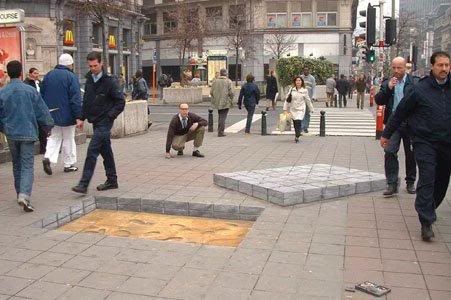 The runways are not immune to the beauty of this style either. From left to right we have Zac Posen, Viktor and Rolf, Gaultier, and my favorite Christian Dior.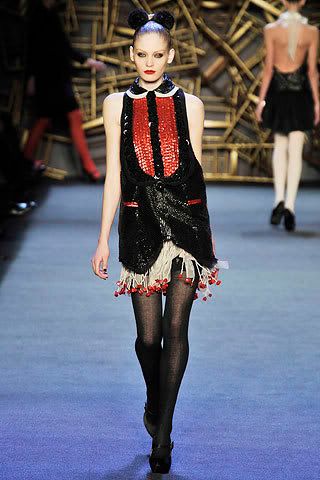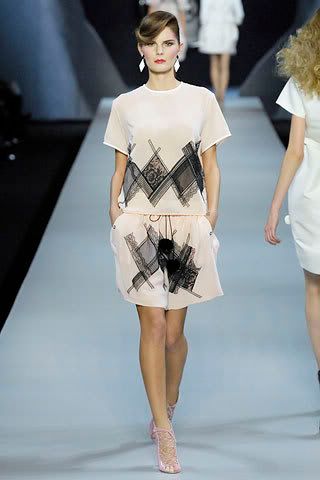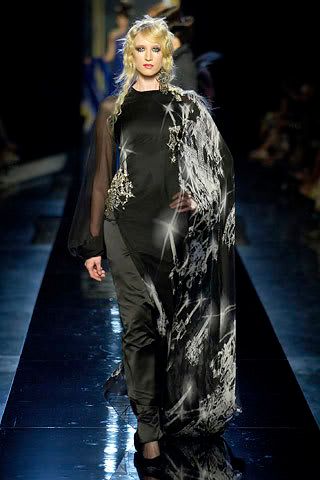 And there are always the ubiquitous t-shirts. The stylish man on the right was snapped by the Sartorialist, his t-shirt is by Paul Frank.