My friends and I had a mini-movie marathon of Hitchcock movies. We checked out "
Psycho
," "
Rebecca
," "
The Birds
," and "
Vertigo
" from the library, but only actually watched two and a half. I really wanted to watch "
North by Northwest
" since that is my favorite Hitchcock movie (mostly due to the hotness that is Cary Grant), but it was sadly checked out. Still you can't go wrong with
Hitchcock
.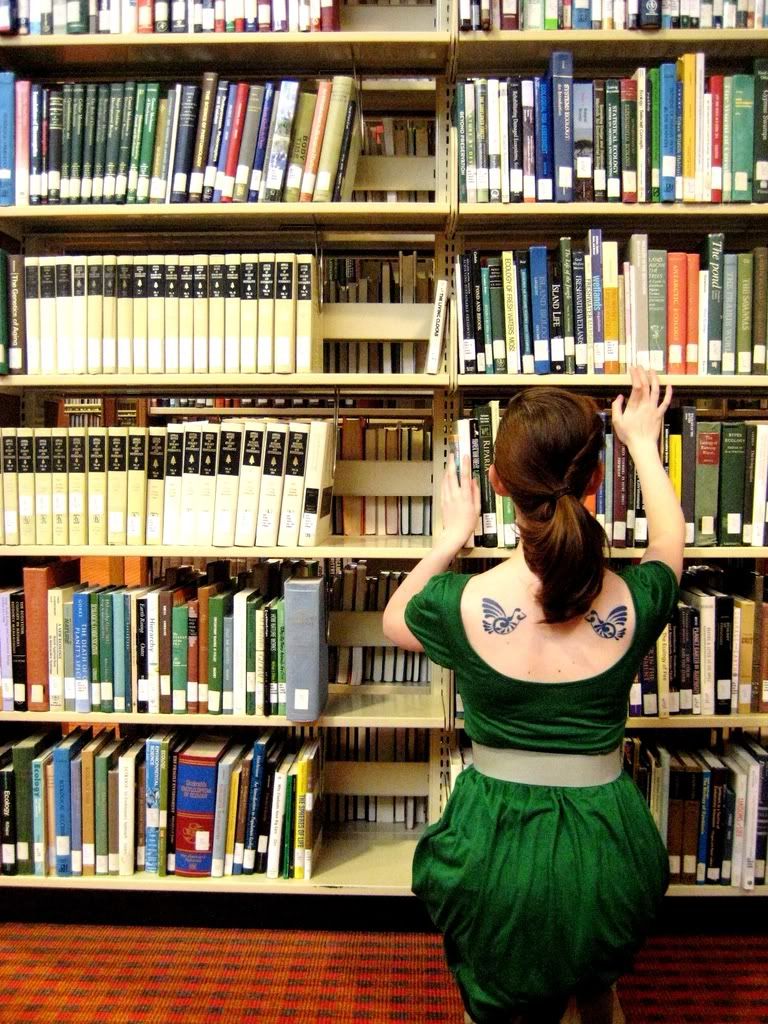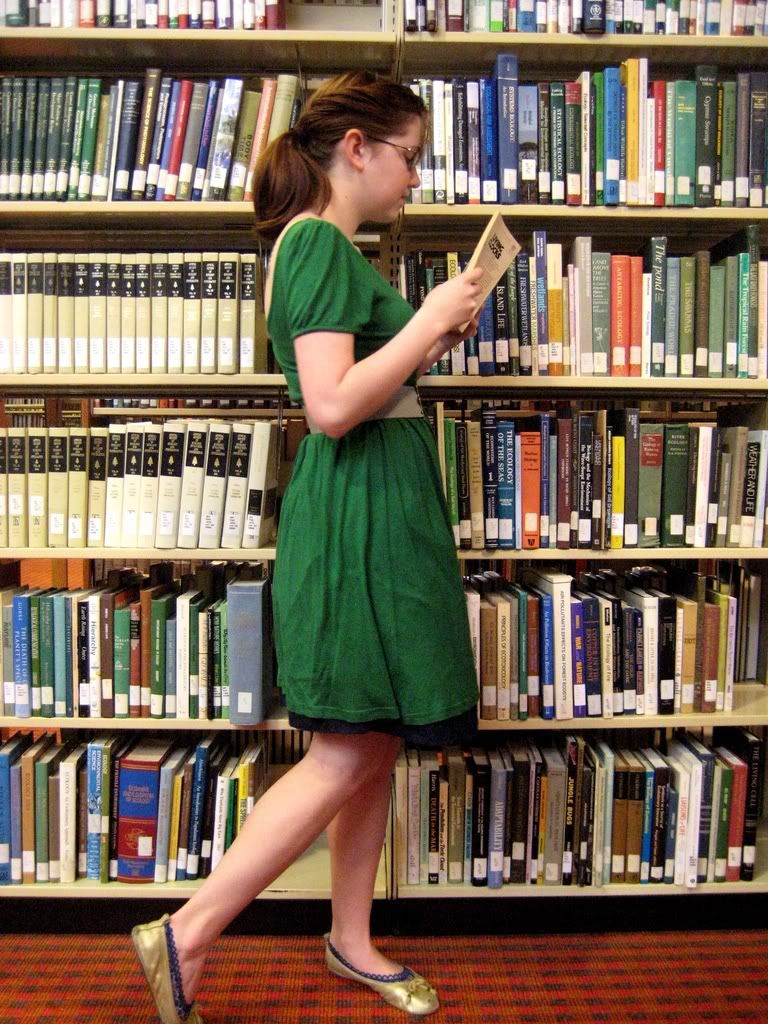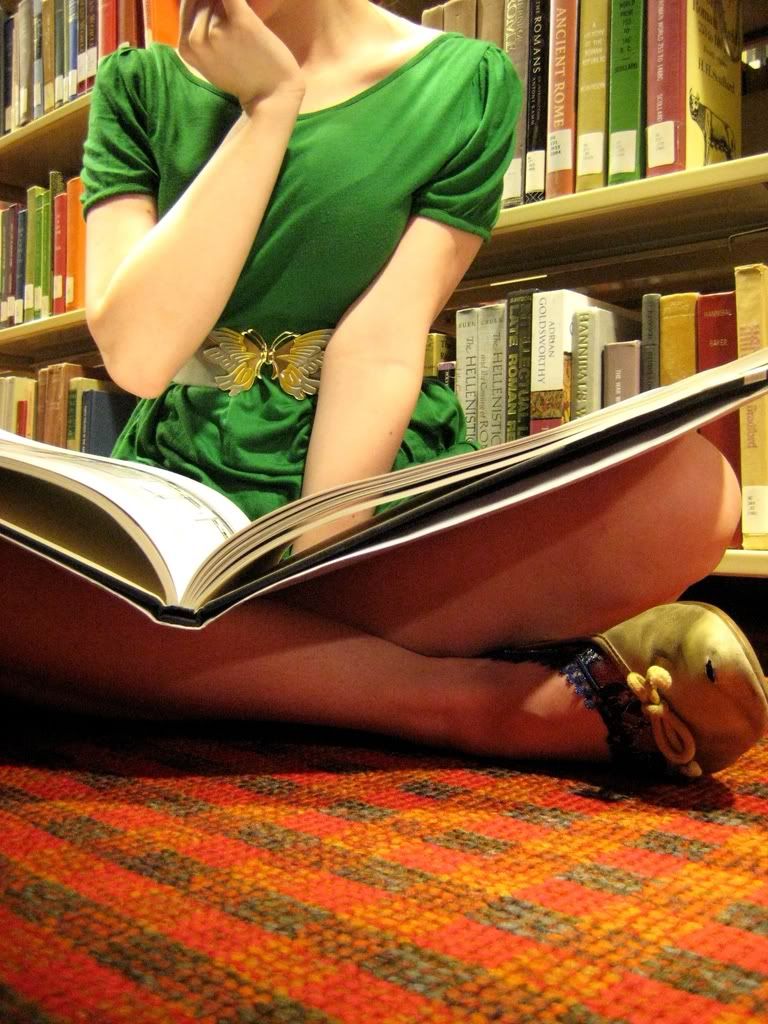 Outfit details: dress- Forever 21, belt- vintage, skirt (under)- American Eagle, altered by me, shoes- Gap, socks- gift