On the walk to work one of the straps on my purse snapped. Feeling glum and chilly I moved to button my jacket and realized it was missing button. The offending item had popped off last week and I had been meaning to sew it back on, but had forgotten. Even more unfortunately, I looked down at my feet and spied a bright spot shining through my black flats…apparently my shoes have developed a tiny hole and my tights made it obvious to me. The unraveling of my outfit before my eyes seems to reflect my fraying psyche and inner calm. I am stressed to the breaking point and my wardrobe seems to becoming destroyed with me. Quite fitting actually…All in all, said unintentional deconstruction and the fall temperatures are driving me to think again and more longingly of Rodarte. I have loved them with growing passion with each passing season and have
verbally
swooned
about these before, but recently discovered their
site
. Pale skin, dark lips, tight hair, and deconstructed clothes all seem so appropriate at the moment.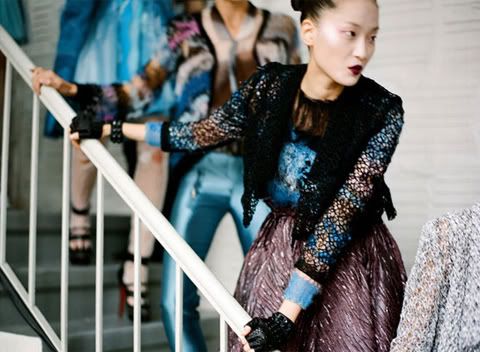 Also,
remember
when I bought those three pairs of pastel tights from We Love Colors quite illogically in high summer (yah, me neither)? Point being, I am finally getting some wear out of them. These are my orange (also affectionately known as pumpkin for obvious
reasons
) ones and I really like them though I don't imagine I will be pairing any black with them anytime soon.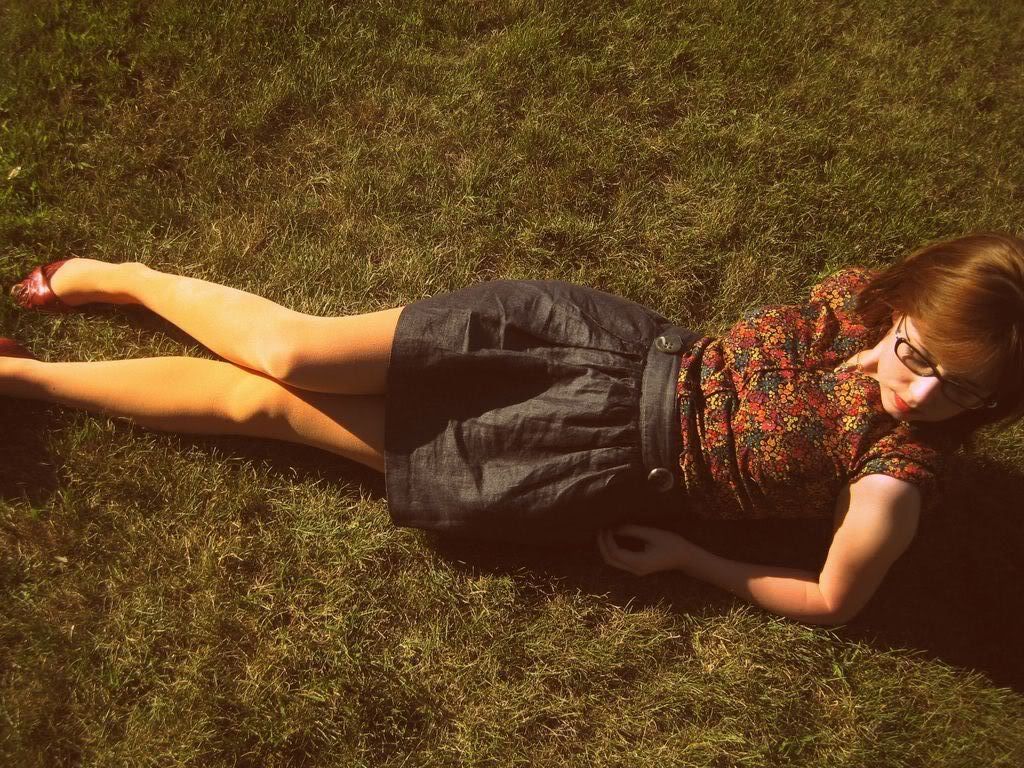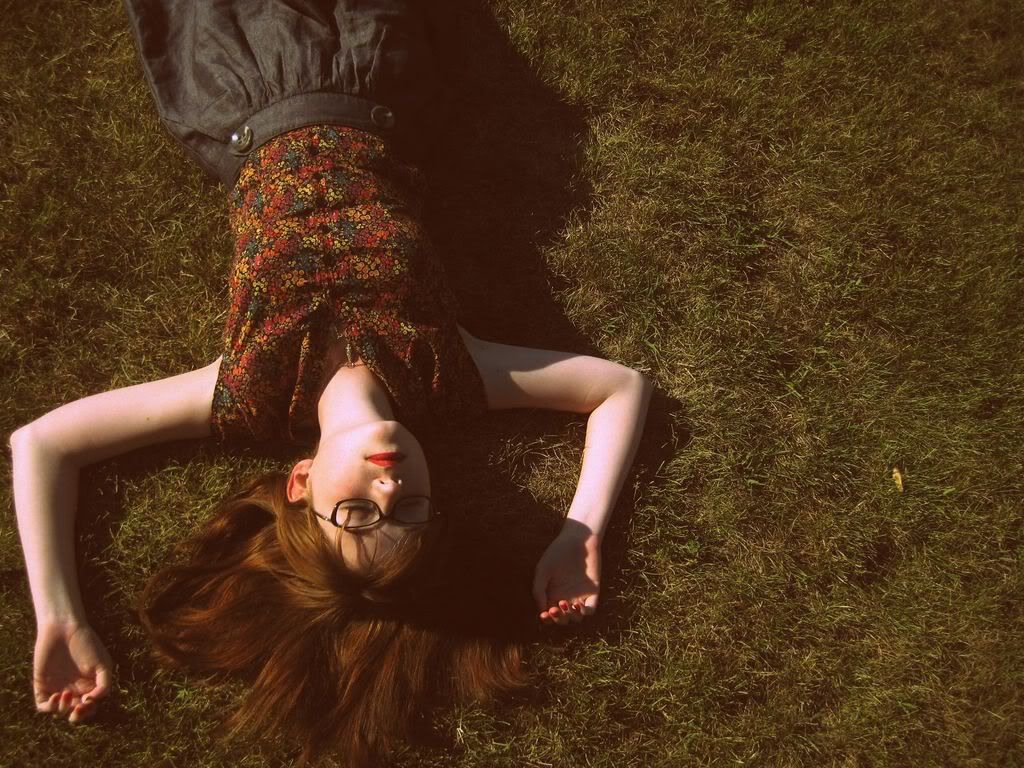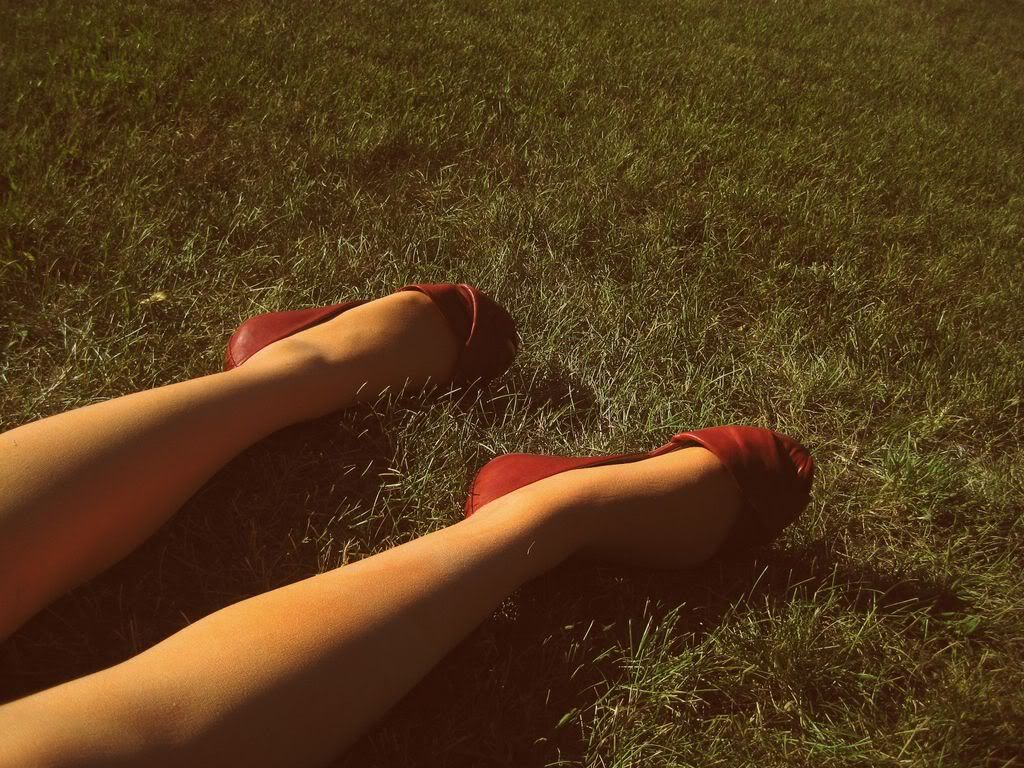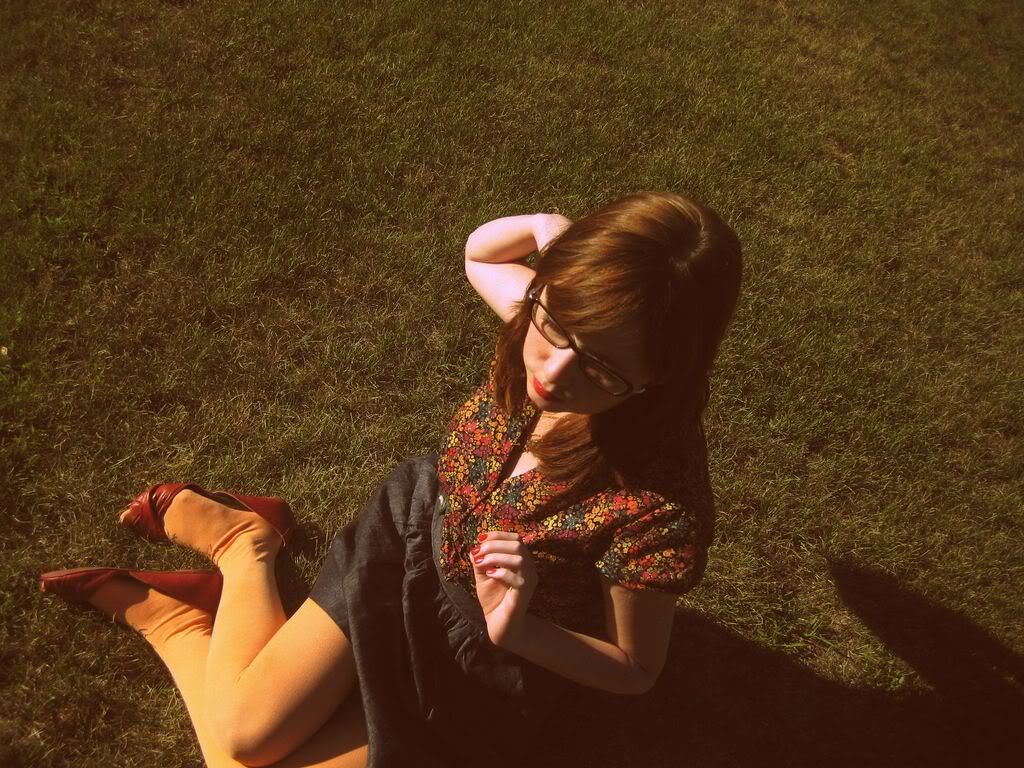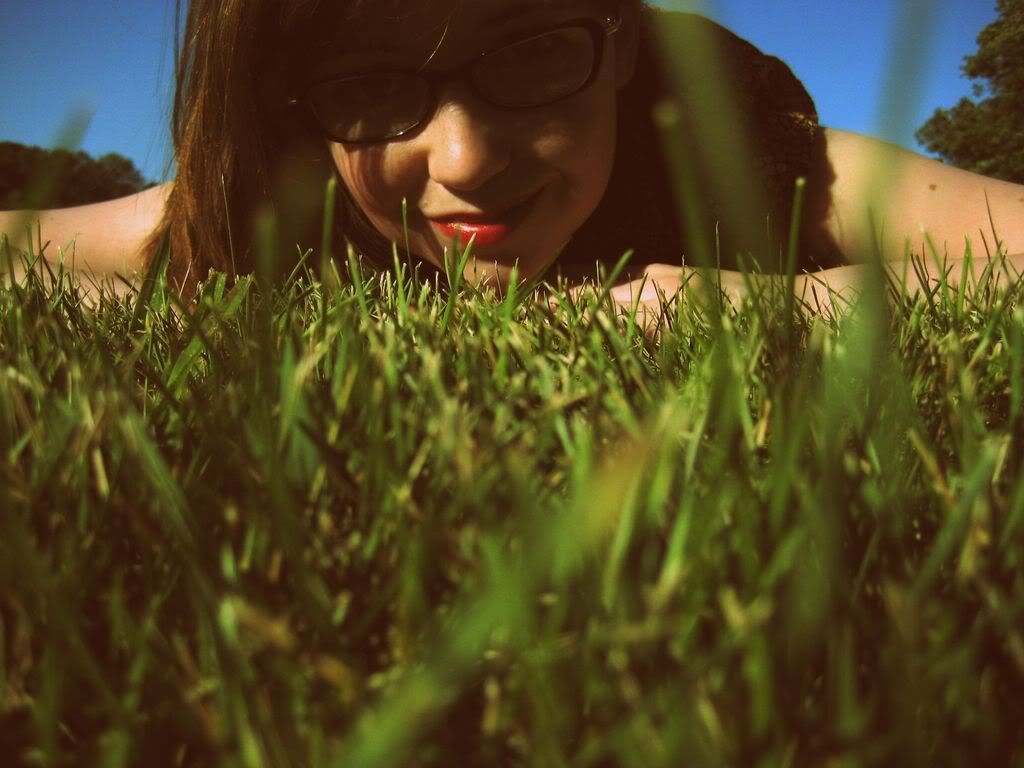 Outfit details: shirt- H&M, skirt- Forever 21, tights- We Love Colors, shoes- Blowfish via Urban Outfitters