I am so immersed in this online world that my inspirations flit through my head in a second whenever I see something. For example this dress constructed from vintage fabric reminds me of Harlequin, Miu Miu, Viktor and Rolf, and most notably
Eley Kishimoto's Fall 2008 collection
. I followed up the thoughts by revisiting those collections and now have plenty of ideas on how to wear this dress into the winter.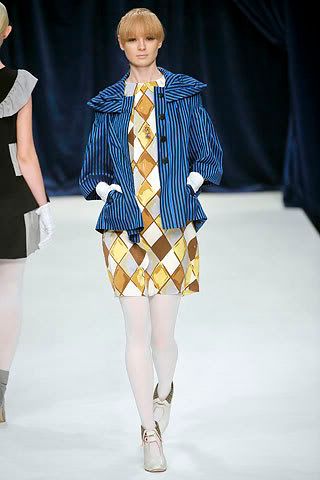 The picture set ups were fairly equally inspired by
this
image,
this
image (seen at
Picked Picks
) and the massive hill I posed on itself. It's funny the images look flat, but I was lying on an extremely steep hill and I nearly rolled down it multiple times.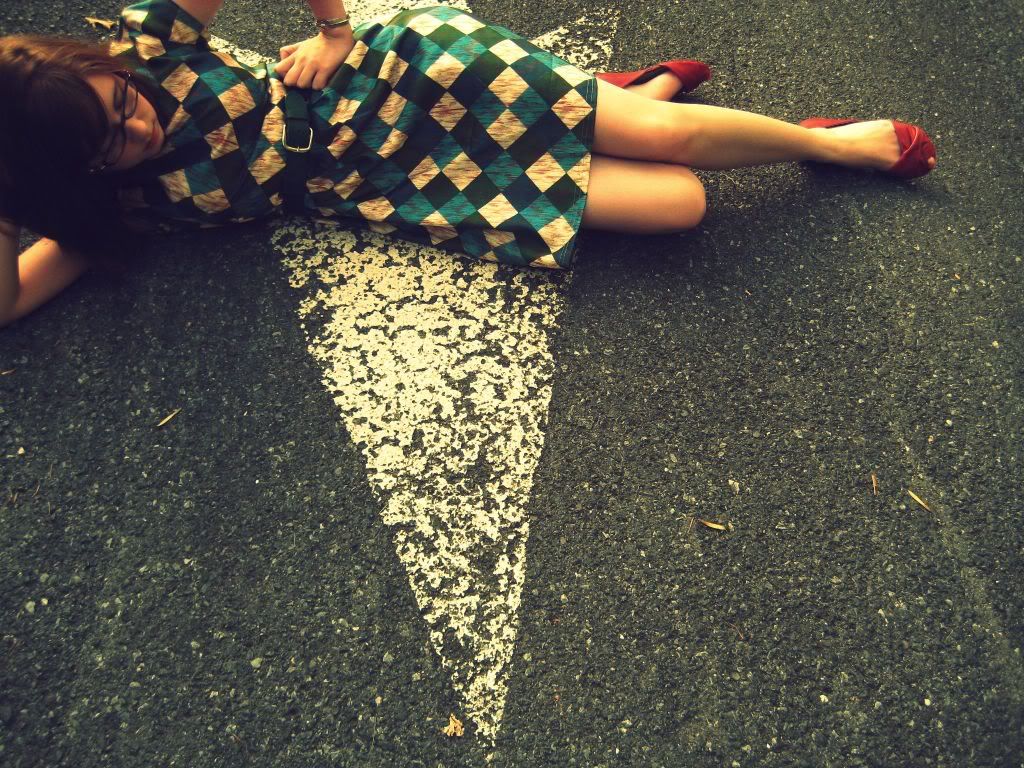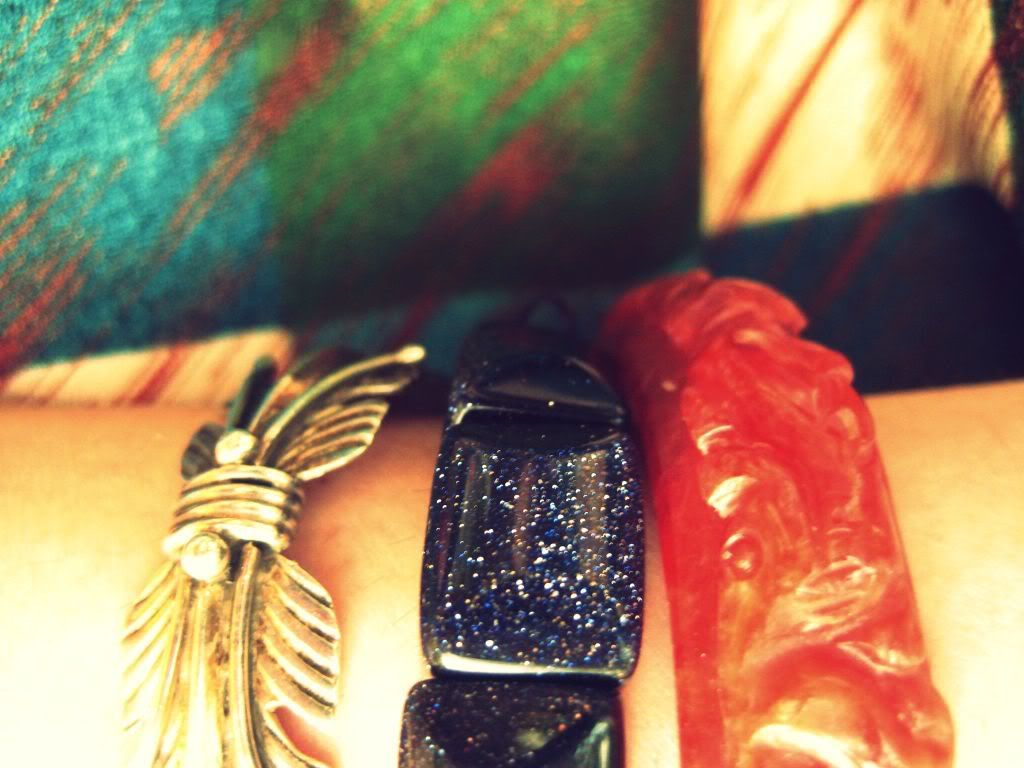 Outfit details: dress-
Pretty Trashy
, belt- secondhand, shoes- Urban Outfitters
P.S. Yes, this is the third day in a row I have worn in these shoes. ^_^