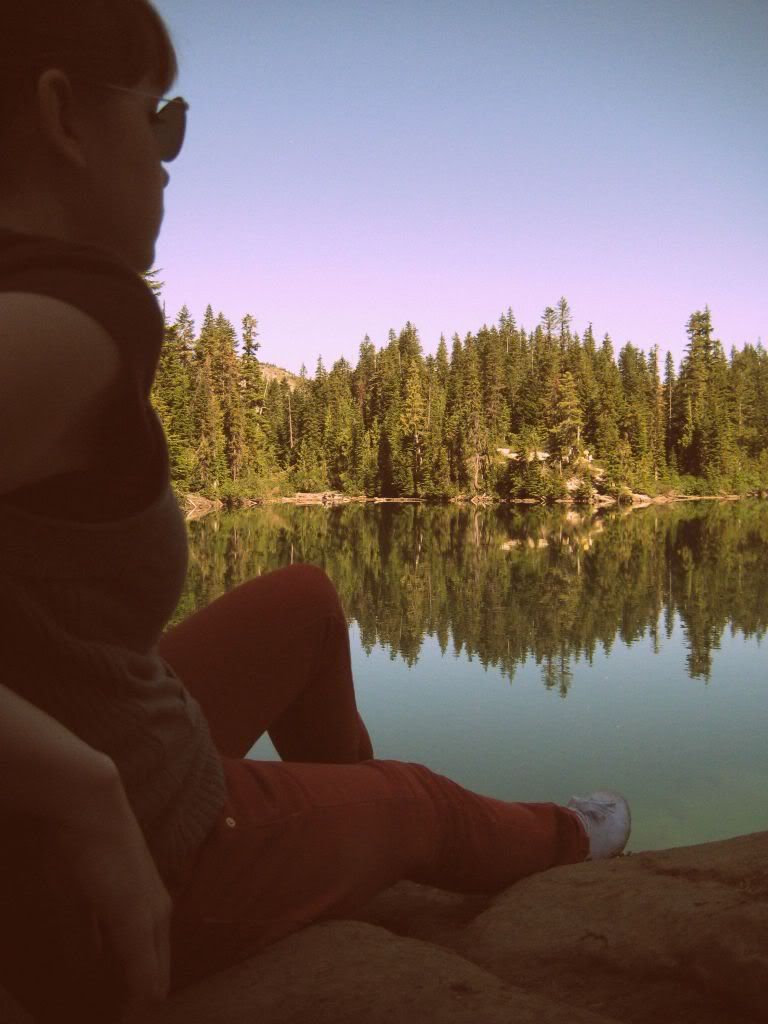 Nasha and I went up to Mt. Rainier for our last stroll before the flight to Greece (coming so soon!). It was more of hike than anticipated and nearly straight uphill, but Nasha rallied to the challenge and was rewarded with several very scenic lake views. The water was coming straight from glaciers, but she still stuck her toes in--Nasha is a very adventurous Labbit, you must recall.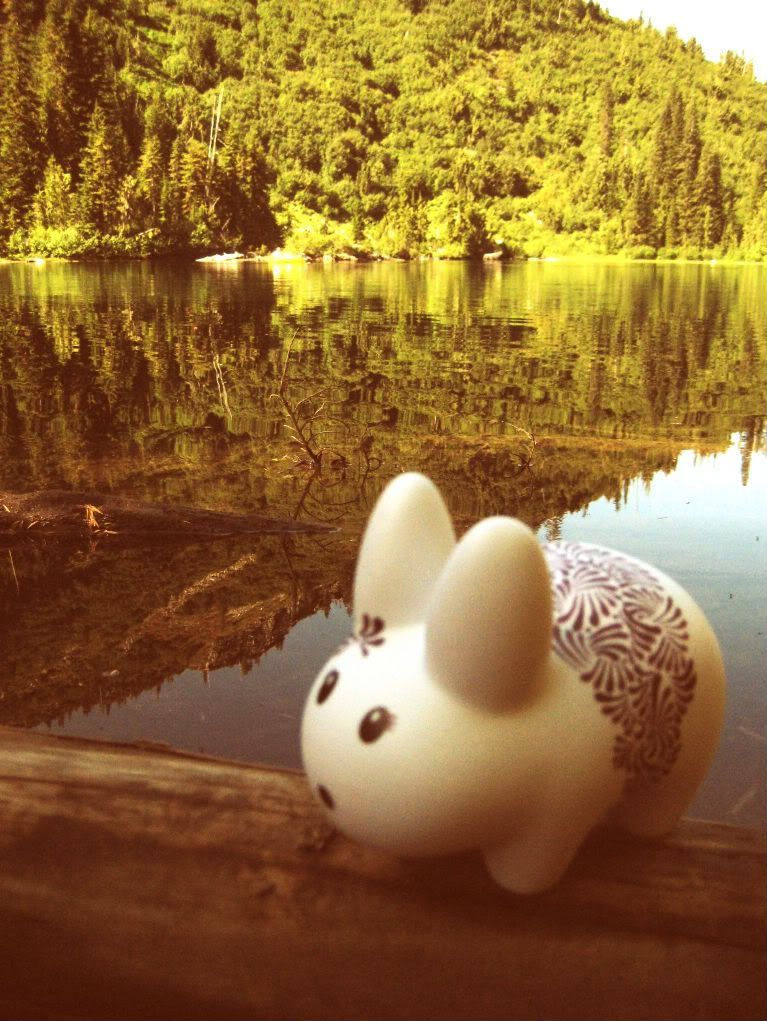 Other than pretty lakes she pondered strange flora, her attraction was affected by her curiosity as to whether or not it was edible. The creature will eat anything and more times than not--does! It's nice to have a non-picky eater counterpart however, I can give her all of my broccoli...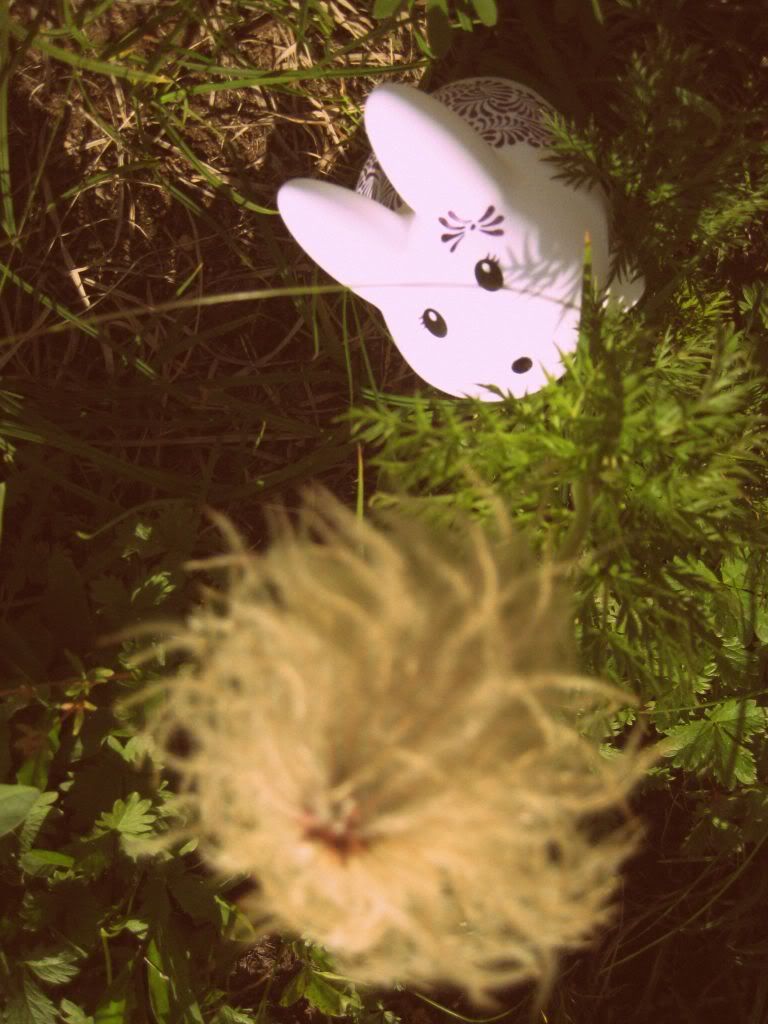 I wore the zippered sleeve tee the other day. I had packed up a practice suitcase to see how (or if) everything fit, but I've completely destroyed it now and clothes are scattered all across my room.
Outfit details: shirt- secondhand customized by me, skirt- Forever 21, shoes- Seychelles via Amazon.com, watch- Urban Outfitters