It's interesting how our style is affected by our culture--or our perceptions of the styles of other countries being affected of our ideas of their culture/country. Too abstract? Here's an example:
I often get mistaken as...well almost anything but an American. One night in Japan I remember an old man came up to me and started asking me where I was from; he asked by naming random countries. He went through most of Europe and never touched on America. From what I have gathered from other individuals I have met this is a fairly common misconception--apparently my style doesn't scream American.
To stereotype, I assume this is because I don't wear flip flops (if avoidable), I'm not tan or blonde, and jeans aren't my staple. But really, while jeans are an American classic, not every American dresses like that or looks like that.
The same principle applies to other countries. Aren't all French minimalist, chic individuals who wear a lot of black? And doesn't everyone in London love a quirky mix of layers and eccentricity? Plus, no Japanese girl worth her soy sauce would wear an outfit that couldn't be termed "kawaii!"
While it is clear that these generalizations leave much of any population out, what about how our nationality does affect our style? While my clothes might not scream "American" in a stereotypical manner, being raised for most of my life in the United States has definitely affected my style. On a practical level most of the shops I have access to are American, meaning the clothes will be American made and designed (or at least tailored to the desires of a US American audience). My daily sensory inspiration that I would see around me would be American; also my family is thoroughly US American. In addition, most of my unreachable style icons (starlets like Kirsten Dunst for example) are either US American or at the very least Hollywood tainted.
Of course, being a blogger and clearly spending a great deal of time online my inspirations and icons have shifted from when I was younger and I now fish from a much larger more international pool.
Still the point remains, while I might not appear stereotypically US American to an outside eye and I loathe the idea of labeling any style as tied to a nationality, what can I be other than wholly American?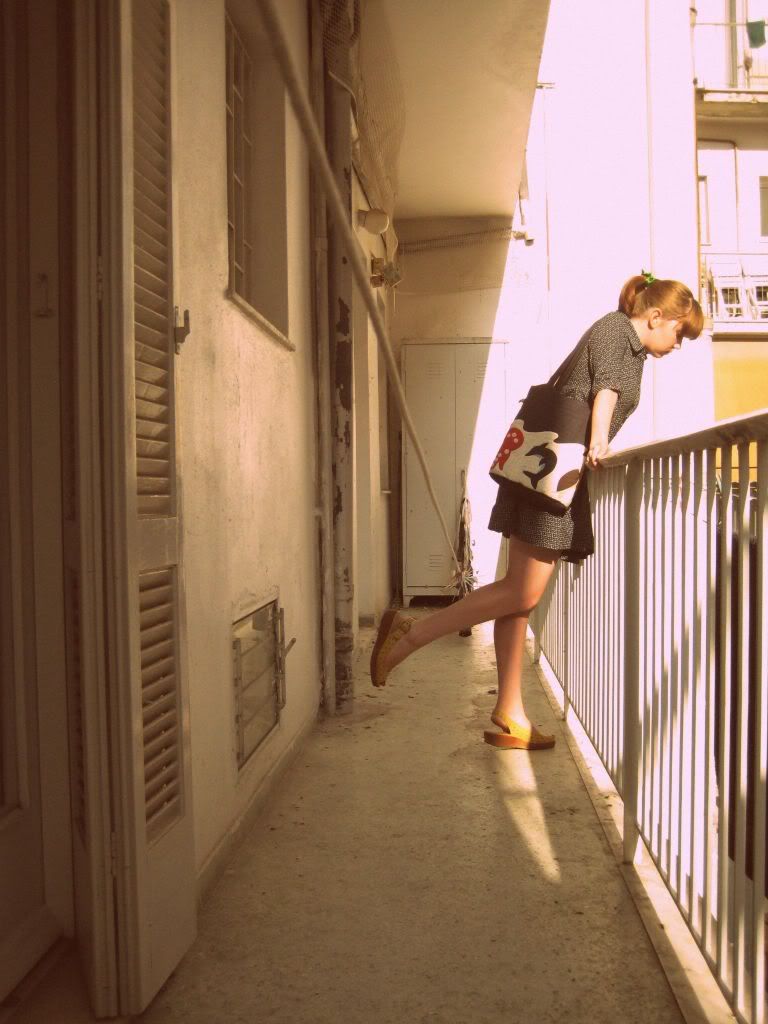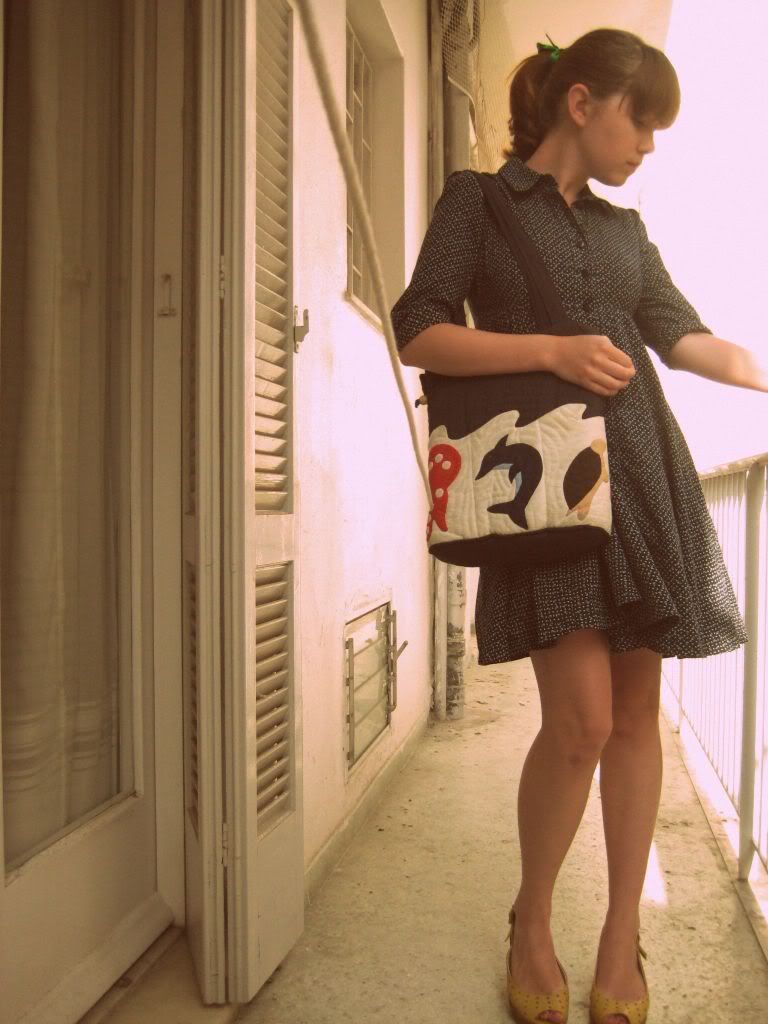 Outfit details: dress- H&M, bag- the Stadium Swampmeet in Hawaii, shoes- Kenneth Cole Reaction