I don't do a lot of tags because I tend to have a lot of things to say and I like to keep a post as concise and consistent as possible. However, I couldn't refuse when Brigadeiro asked so nicely...
Describe your personal style.
I'd say my style is quirky and feminine. I like to add personal, whimsical touches to basic clothes and I'm addicted to pretty dresses.
What are the staples in your wardrobe?
Dresses and ballet flats; I seriously wear these items 360 days in a year. Occasionally I attempt heels, in colder times I add tights and coats, and I'm also usually lugging a giant handbag around.
What's your signature look?
I have no idea...one of my signatures is to re-wear the same pieces but never repeat an outfit. So the re-styling of one dress would be a signature of mine.
Who is your fashion muse?
I don't have one particular muse, but I'm inspired by lots of people and characters in old films. Sofia Coppola is a big inspiration to me—I like how she is known for her work more than her fashion, but she also has great personal style.
Favourite purchase of all time?
Probably my pink vintage dress from the 1950s. I hardly ever find an excuse to wear it, but it is simply gorgeous.
Biggest splurge.
Remember what my job is? My biggest splurge was when I bought a Trashy Diva dress for $98. It took me months to finally devote the funds to it—I only make minimum wage!
What's your beauty routine?
I am an essentially lazy person and I don't have much of routine. I always wash my face with St. Ive's apricot scrub and apply lotion at night. I try to drink lots of water. And once a week I try to not wear any makeup at all for day…I consider it giving my skin a "break."
What jewelery do you never take off?
I take it all off! I tend to go through phases when I will wear one set of bracelets for a couple of weeks then I'll switch to a necklace, or a pair of earrings. Honestly though, many days I don't wear any jewelry.
What are you wishing for?
I'm wishing for a clear cut sign about what I should do when I graduate this spring. I'm seriously lacking direction right now…
Fashion wise: the funds for a pair of spiked Christian Louboutin for Rodarte heels, more patterned tights, a new pair of black ballet flats, and a vintage set of luggage.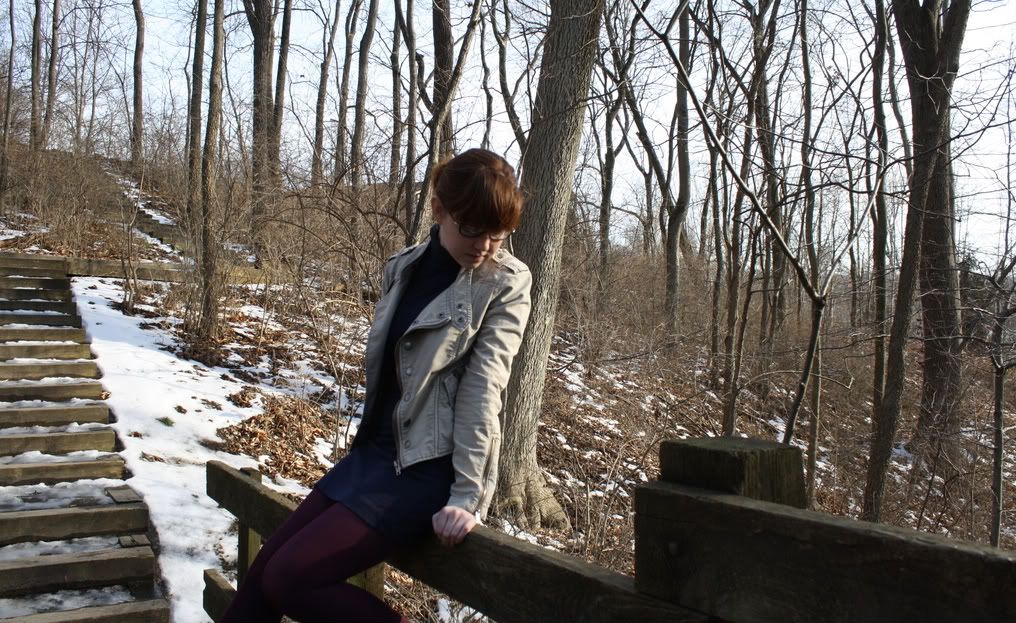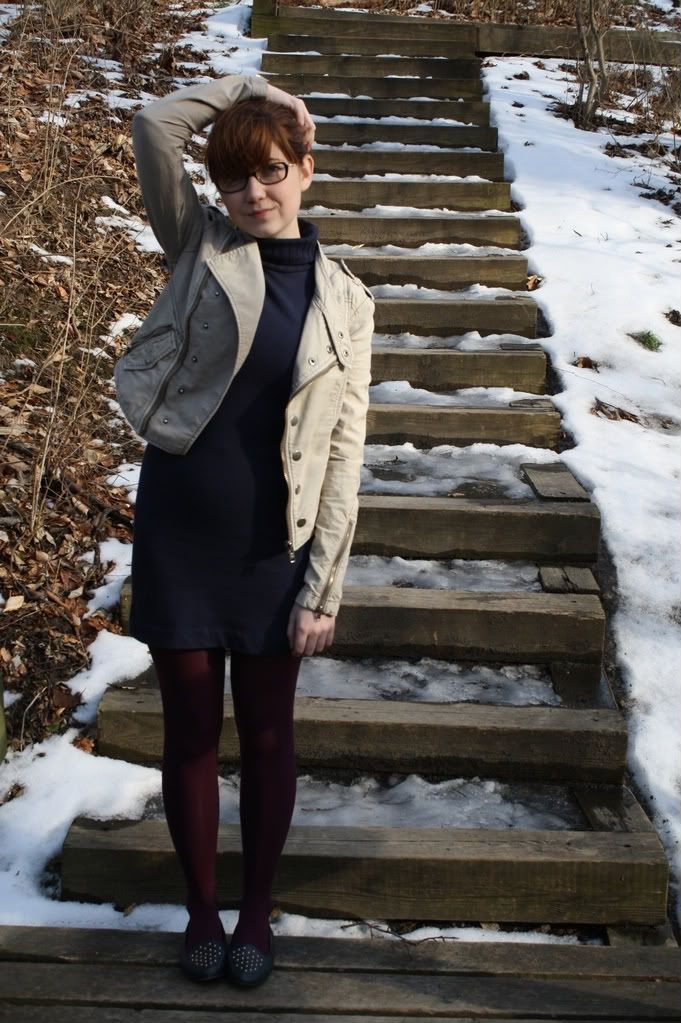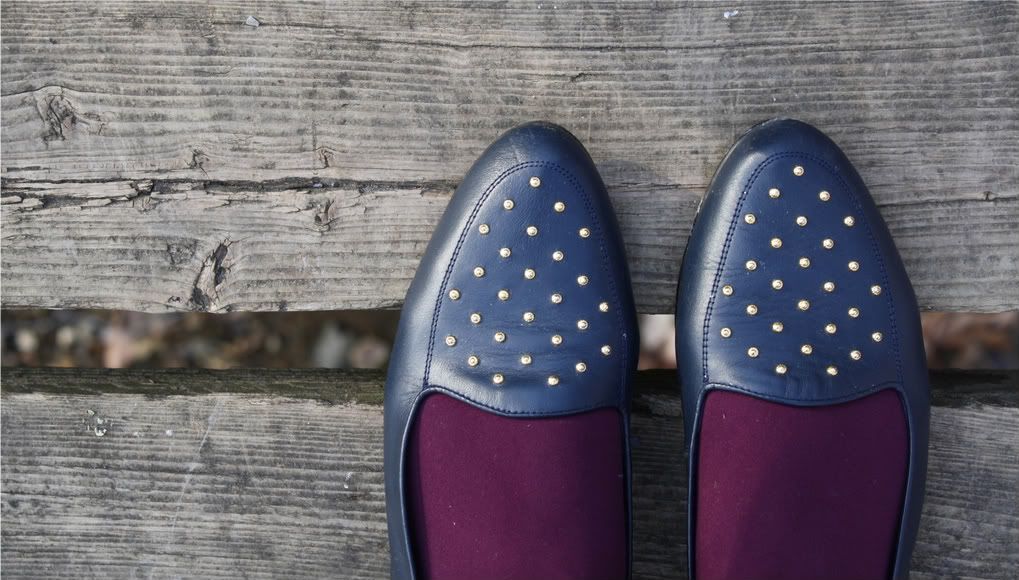 Outfit details: jacket- Urban Outfitters, dress- Zara, tights- gift, bag- gift, shoes- secondhand
Since I named "remixing" as my signature, I figured it was time for another
remix
post. This is an Urban Outfitters dress I bought about one year ago. Here's a few ways I've worn it: