When I saw a detail shot of this print on Modcloth, I knew the "When Doves Fly" dress had to be mine. It is like some sort of compulsion to automatically desire patterns with birds. Luckily, I was one of the fortunate few to snag it, as the dress is now sold out. It is a perfect summer dress; the print keeps the basic shape from being boring. You can request to be notified on re-stock of the dress since they are bringing it back. I have placed myself on the restock list for a certain horse print dress...
I felt the dress paired with my new
flats
would be a cool Pop Art-ish outfit and would inflect some much needed color into my daily routine. These flats have quickly become the most comfortable shoes in my humble collection; which makes me question my sanity in wearing heels so much lately. I might just have been converted back into a regular flats wearer. They are better "adventure" shoes than heeled clogs for a windy day down by Puget Sound where the waves were tumultuous and the shore was littered with the bodies of tiny jellyfish...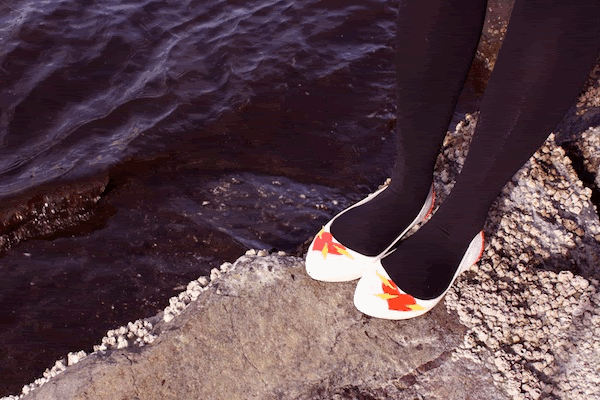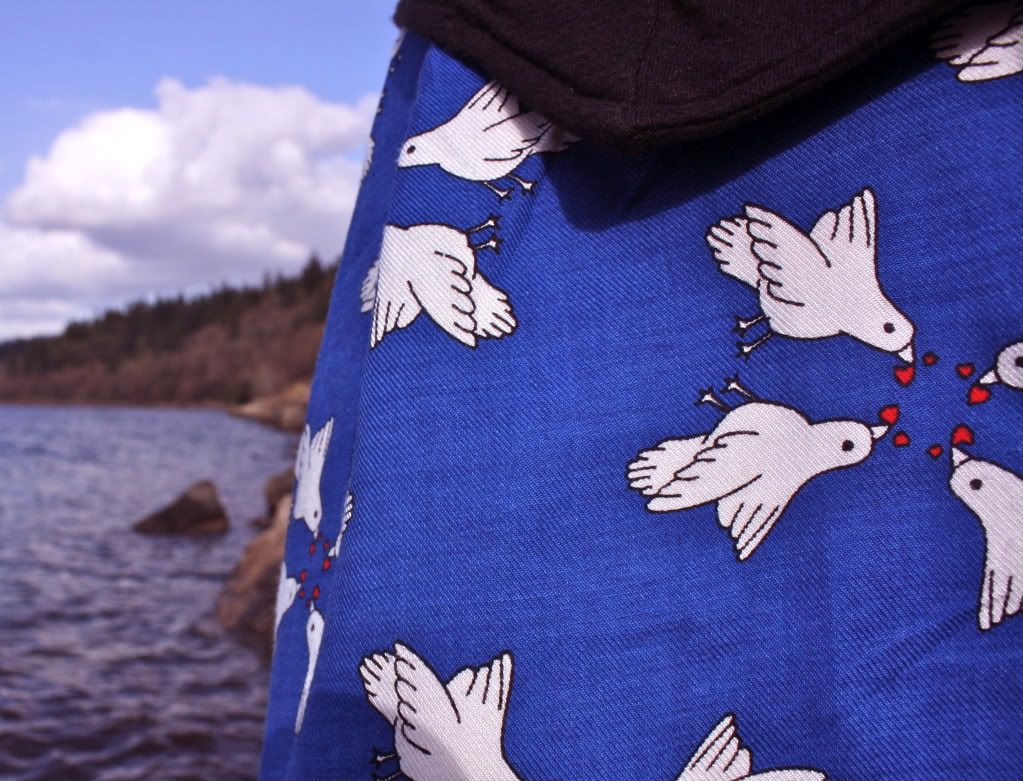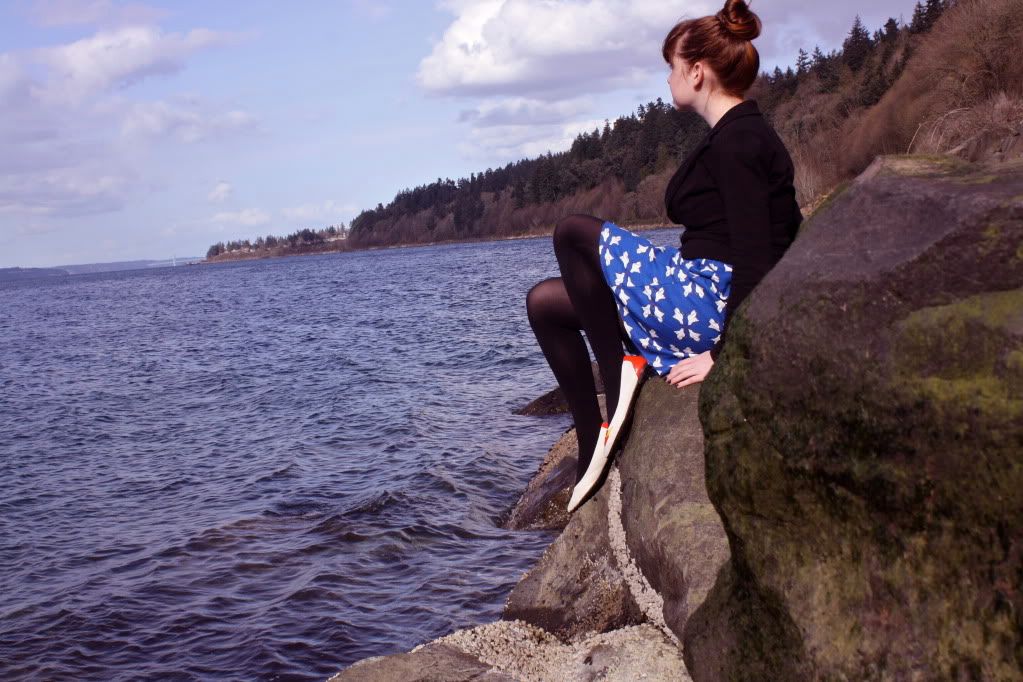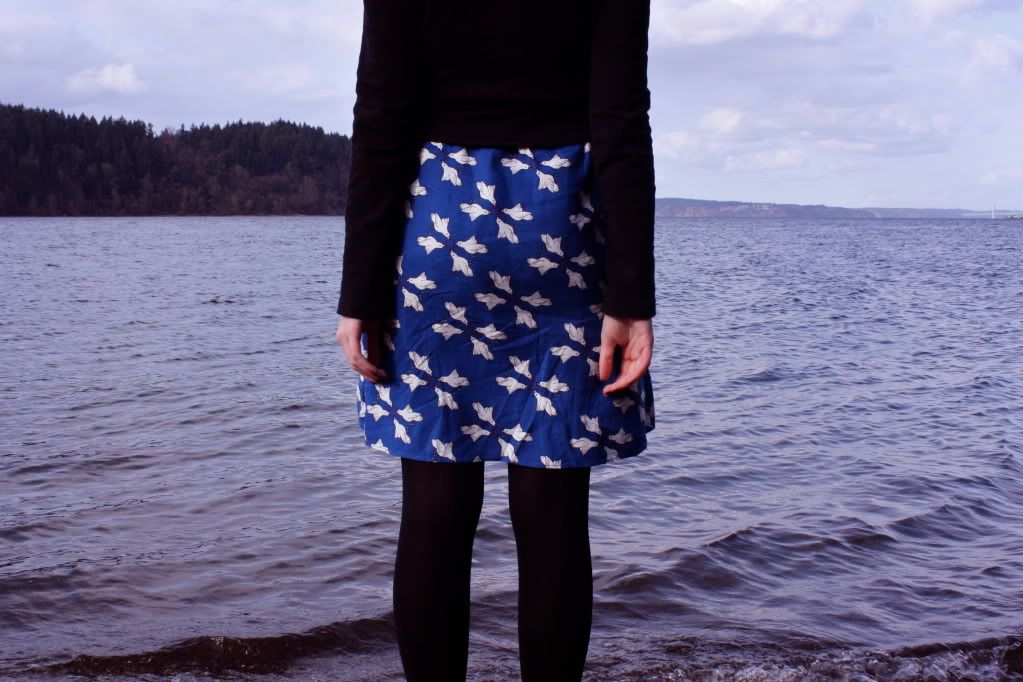 Outfit details:
UO jacket
H&M tights