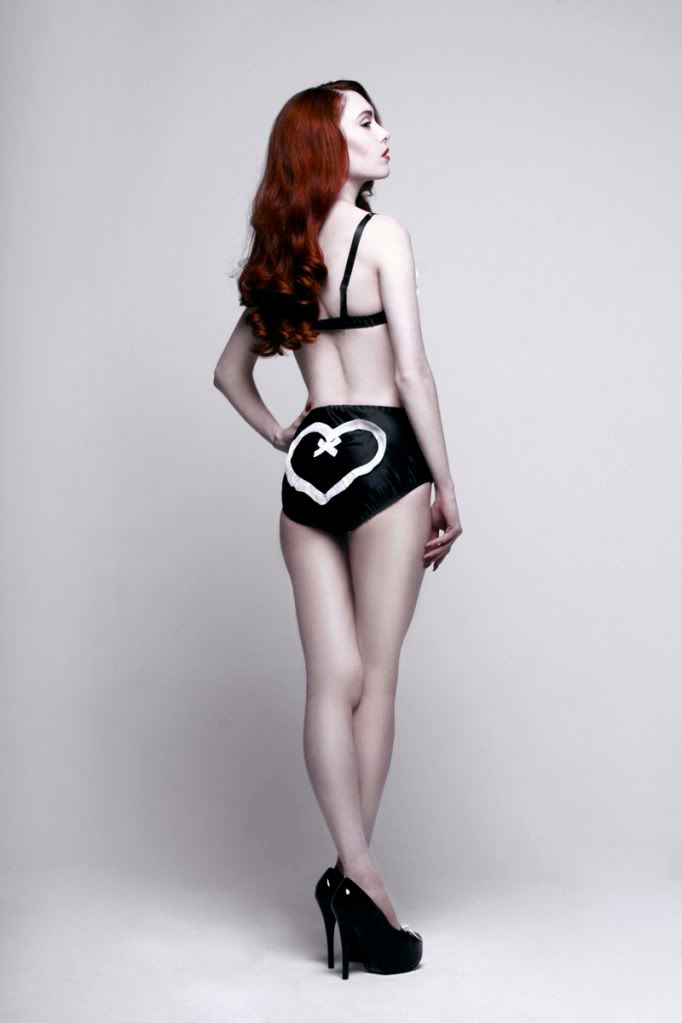 I've been thinking lately about the need to invest in cute lingerie and one of the first lines that came to mind was
Loulou Loves You
. While I was in London I was lucky enough to meet-up with the stylish and uber cool Loulou. In addition to her silky undies Loulou also sells gorgeous
flower crowns
and sweet
feathered
and
beribboned collars
. I'm a big fan of everything she designs and she was kind enough to let me interview her.
Who is the Loulou girl?
Ethereal, fearless, fun, a dreamer, people who haven't locked away their magic, modern day superheroes, but most importantly anyone and everyone; if you like it you should have it.
How would you describe the aesthetic of Loulou Loves You?
Dreamy, flirty, romantic, sexy, luxurious and downright heartbreaking.
If you could choose anyone to wear your designs, who would it be?
Sleeping beauty, Alice (in Wonderland), Mary Poppins, Katy Perry, Karen Elson, Sailor Moon.
What kind of mood/space do you like to create when designing?
I usually watch movies when I'm designing, I like to create a comforting space for work, so sometimes it just involves a background noise of some sort...I like to have a lot around me so my studio and my bedroom are filled with all sorts of everything, I always have these ideas of living a minimalist lifestyle but who am I kidding...I have drawings, notes, books, jewellery, photographs and nonsense scattered everywhere. My studio currently looks like an enchanted lingerie forest.
So, how important is it to have good undies?
Well, VERY. I think it's one of those things where you just can't help but feel better about yourself when you know you're wearing good knickers. I just love that you can be wearing anything under your clothes and no one knows unless you choose to show them, there are no restrictions there, your lingerie uniform can be what you want it to be. I really like dressing for an occasion and I think lingerie really follows that. I have something for every mood I'm in.
Really though like everything in life you just want to feel like the best version of yourself, so whatever makes you
you.
Who are some of your favorite designers?
If I had the money I would dress head to toe in Dolce and Gabanna, a little Moschino with a touch of MiuMiu, Prada and Louis Vuitton.
A label I love is called
Vivetta
, her pieces are amazing and very Loulou in their aesthetic, lots of bows and cute collars and have the 'adult who hadn't quite grown up' romantic beauty about them, Lauren Moffatt, Sretsis and then my super friends
Eric Saeter
and
Jessica De Lotz
for jewellery
Can you give us a hint about what's up your sleeve for your next collection?
I'm moving on from what Disney heroines wear underneath their clothes to what Superheroes wear underneath their clothes so maybe a little less romantic and a little more dark.
I've also just started a course in holistic massage and some courses at the Psychic college...and so I'm also rather busy working hard on my own superpowers ;)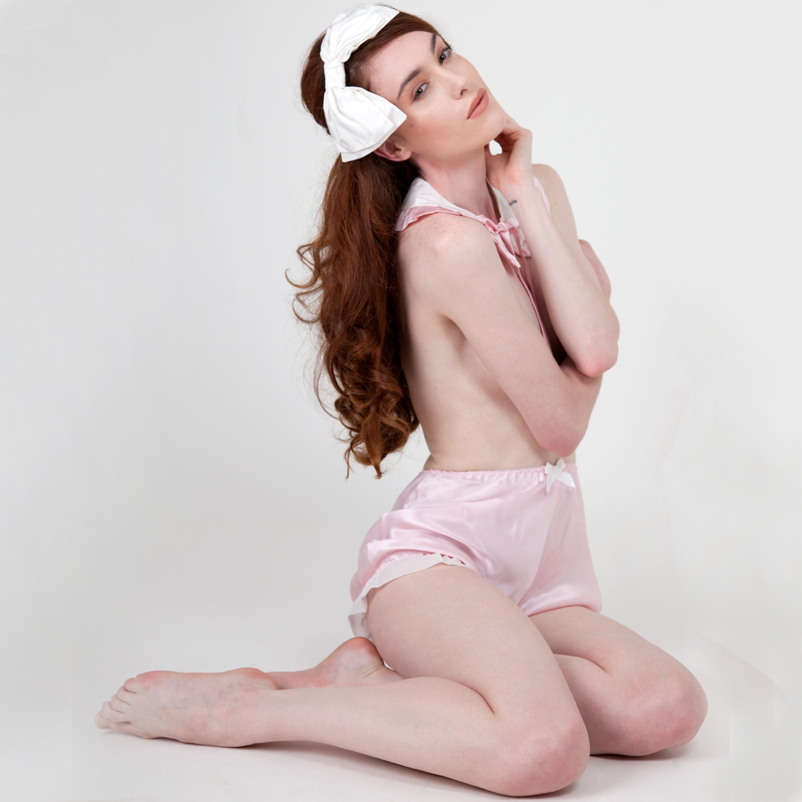 *all images courtesy of
LouLou Loves You