I was recently introduced to the brand new site

Of A Kind

, by Elizabeth of

Feels Like White Lightning

. Her e-mail introduced the ladies behind it and their story, but what really caught my eye was the line "

limited edition bunny bag

." Well, she had me at bunny bag. I've merely been admiring the site from a distance, to really get a better feel for what it is all about I did a short interview with the ladies behind the new venture.

So, what is Of A Kind?
CLAIRE: Of a Kind is a website that supports and promotes emerging fashion designers. We commission designers we love to create limited-edition pieces ("editions") that are sold exclusively on our site, we and tell the designers' stories through a series of articles. We work so closely with the designers through the process that we end up feeling really personally attached to both them and their products. Everything that's for sale on our site is produced in a limited quantity and was created especially for us—once it's gone, it's gone.
What is one designer you would really love to work with for Of A Kind?
ERICA: We have a very long wish list at this point. We love Kelly Bergin, an L.A. designer who makes really low-maintenance but polished pieces—Claire and I actually both own the same dress from her last collection in different colors. Right now, we're focusing on American designers, but down the road, we'd love to get some Australians and New Zealanders into the mix. Some of the lines we're especially jazzed about: Deadly Ponies, We Are Handsome, Shakuachi, Rittenhouse, Maniamania.
Where do you see Of A Kind in one year?
CLAIRE: Our hope is that being featured on Of a Kind will be considered a mark of future success for a designer. We want to join the ranks of Michelle Obama, the CFDA, and Opening Ceremony in identifying and supporting the next big names to watch. From the very beginning, one of our primary goals has been to act as a support system to the emerging design community.
I really enjoy the interviews you post with the new collections. How important is the story behind the pieces to you?
ERICA: Telling the story behind the designers and the pieces they create for us is really integral to what we're doing. You can purchase things to wear anywhere. We want people to connect with designers and feel like they are purchasing something that comes from somewhere and has meaning.
We spend a significant amount of time with the designers that we feature, and the more we learn about them—their quirky hobbies, who they admire, their tastes—the more excited we get about sharing these different facets of their lives with readers who are really interested in discovering new talents and knowing what's going on behind the scenes.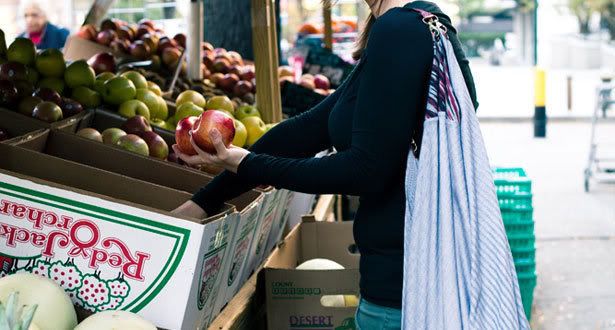 Do you get to keep one item from every collection for yourself?
CLAIRE: We keep a sample of each piece we commission and so we "borrow" those to wear. We're nuts for everything that we sell on the site, and all of the pieces end up feeling really personal to us, so we find ourselves wearing them a lot. Plus, it gives the people we interact with a chance to see the pieces up close. Hopefully it's effective marketing in addition to being a perk of the job.
Can you give us a hint or sneak peek of what's to come?
ERICA: From December 8 until the end of the year, all of the limited-edition pieces we're releasing are priced under $100. So, um, holiday presents! Each item comes with a certificate of authenticity that's signed and dated by the designer behind it—which we think will make you look like a really thoughtful, on-the-ball gift-giver. Also, we're delving into apparel come January—exciting, right?