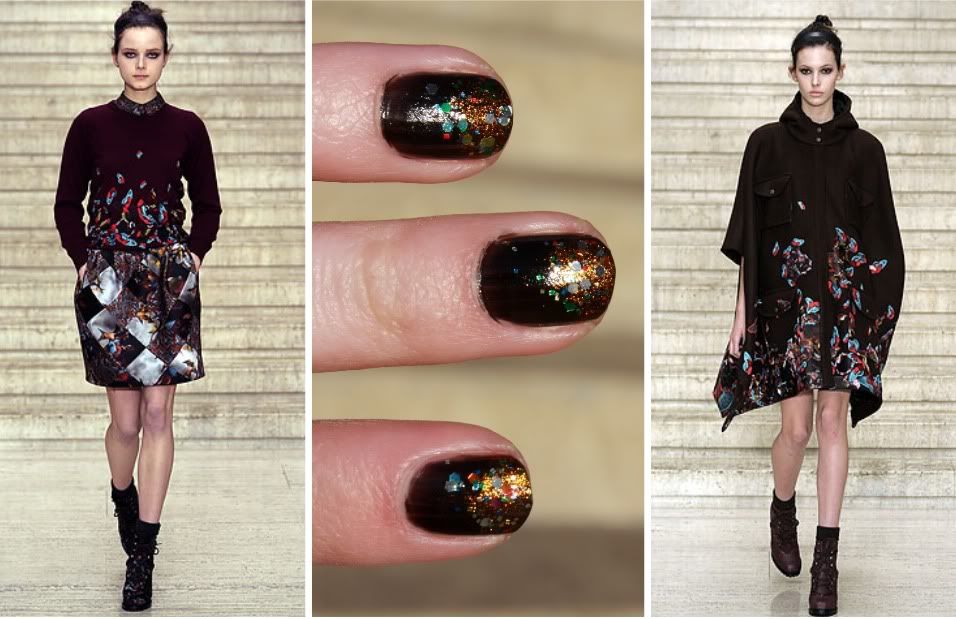 So the other night I couldn't fall asleep and as my nail polish was looking chipped and boring, I decided to paint my nails a new color. Hours of sleeplessness later I decided to embellish them a bit more. After posting a picture on my Twitter & Tumblr I received a couple of requests for a tutorial...so here goes:
-begin by painting your nails black (allow to dry)
-paint the tips with one coat of metallic gold/bronze; you don't have to be exact or uniform
-with polish still slightly tacky put on a layer of glitter on tips (I used Happy Birthday by Lippman)
-add more glitter polish as you desire
I really like how they turned out; it reminds me of Erdem Fall 2010 RTW...