Today I'm posting something a little different--a tutorial from Kara of I Just Might Explode. She's sponsoring my blog this month and her blog is full of inspiring photography and cool projects. Since I'm really not the DIY queen she seems to be, I asked her to share a little tutorial and she quickly shared her pocket journal which seemed a perfect fit with my art-loving tendencies. So, without further ado:
Hello! My name is Kara and I'm a
blogger
and
art journaling teacher
. I've been making pretty things with paper since I was 16 and I love an excuse to share a how-to for a favorite project. Today I'll be sharing how to make a found paper pocket journal. Pocket journals are tiny, cute journals to slip into into pockets or purses for note writing on the go. They make great little gifts too!
For this project you will need : Gesso, small binder clip, sequins or other embellishments, a sewing machine, and a variety of found paper. Found paper could be notebook paper, pages from catalogs like Urban Outfitters or Anthropologie, pages from vintage lady magazines, book pages, or graph paper etc...
For mine, I use a thrifted book, graph paper, and a 1960s Ladies Home Journal.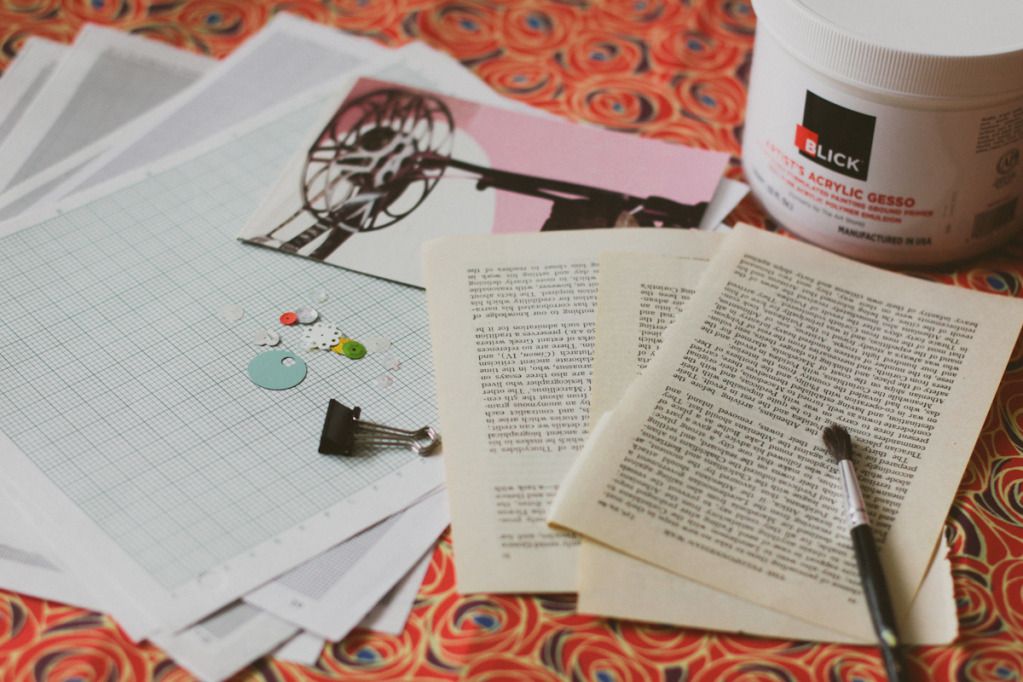 Begin by collecting your paper and cutting it down to your desired size. Mine was 5x6''.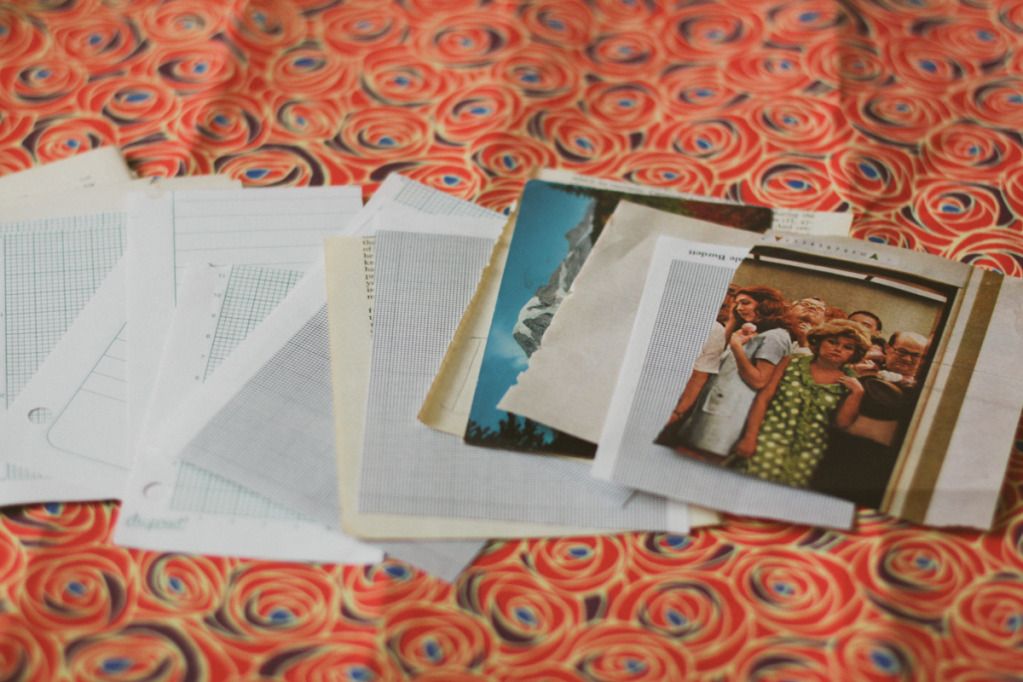 Choose one piece of paper to use as your cover and cover it liberally with Gesso. Paint an extra dollop of Gesso on one of the sides and sprinkle sequins over the wet Gesso. Let dry. Cover the rest of your selected paper in Gesso.
Once your papers are dry, stack the papers in a desired sequence and feed through a sewing machine. Stitch through the middle so you can fold the journal in half when done. If you haven't sewn on paper before, it's the same as sewing on fabric just remember to switch out your needle as the paper will wear down the needle.
Add a title, more embellishments, and a small binder clip to keep your ideas top-secret. And there you have yourself a mini pocket art journal to fill up with magic thoughts!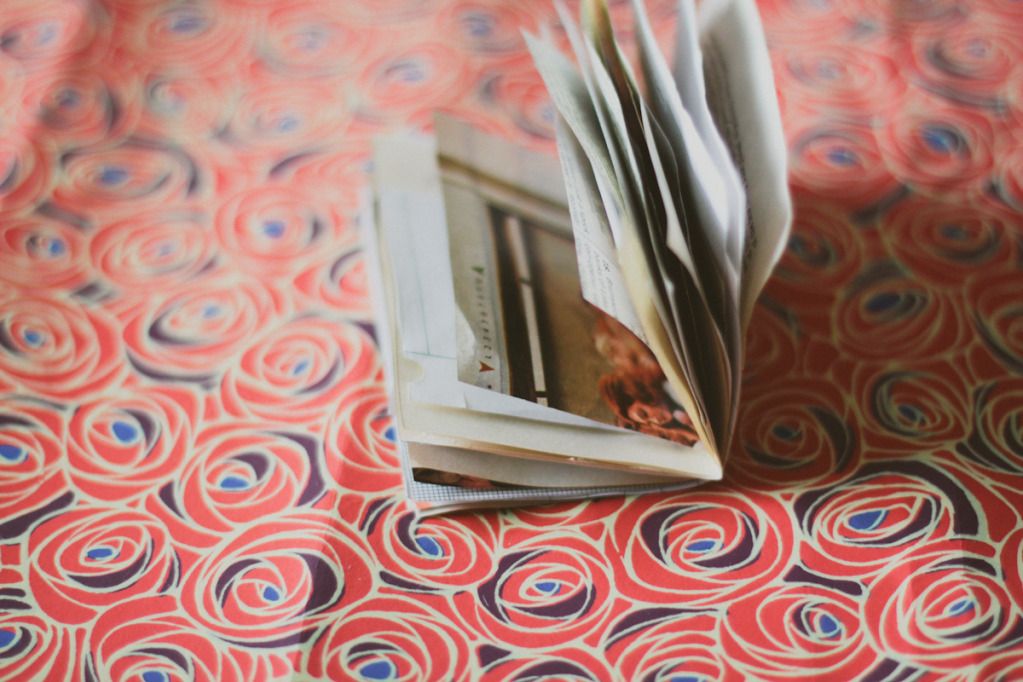 *tutorial by
I Just Might Explode