This is my second of four posts I've partnered with
Lulu*s
to bring you this month. The series is inspired by different novels and today's outfit draws inspiration from Susan Cooper's
Greenwitch
.
One of my favorite young adult series is The Dark is Rising. One of my older sisters bought The Grey King and I stumbled across it in our family's bookshelf years after she had moved on to different authors. It was the fourth book in the series, so I sort of read things a bit backwards but it hardly mattered—I was addicted. The Grey King might still be my favorite in the series; I've re-read it so many times, but when I returned the books later in college I developed a fondness for Greenwitch, mainly because of the main character Jane.
When I was younger I sort of resented Jane as the main female character in a sea of male leads. She went on adventures with the others, but always seemed the sensible (boring) one. I enjoyed reading female characters that were as reckless if not even more dangerous than the male ones—I wanted girls who wielded swords and started fights instead of trying to relieve tensions as Jane sometimes does in Greenwitch. However, years after my initial reading I came back to the book and I see a quiet strength and wisdom in Jane that I admire. In the end of this book it's also wonderful to realize that it's her kindness that is the deciding factor in their quest—all other actions from the others were nothing beside her simple generosity.
I don't want to spend too long discussing my complex feelings about Jane because I wouldn't want to spoil the series for anyone who hasn't read it.
This outfit draws inspiration from her night spent by the water watching the making of the Greenwitch. The Greenwitch is a strange figure formed once a year by the women of a small British seaside town from tree branches. They weave the figure at night by the light of a bonfire and fill her with stones. At the end of the creation the women touch the Greenwitch and tell it their wishes for the coming year. Then the fisherman from the town come and throw it into the sea. It's a very old tradition and Jane watches it as an outsider--ambivalent to the Greenwitch and the power the twig-woven shape seems to hold. I always found that chapter fascinating and felt the draw of old traditions and unease with man's creations.
The book describes Jane's outfit somewhat, but for my re-creation I focused on mood more than the book's descriptions. She's a school girl on holiday so I was drawn to a pleated skirt and classic striped shirt with oxford shoes (for all the adventuring she does!), but while Jane fits the image of a classic good-girl there's still a bit of a rebel in her, an ability to keep up with the boys, and a good deal of bravery that required the faux leather jacket.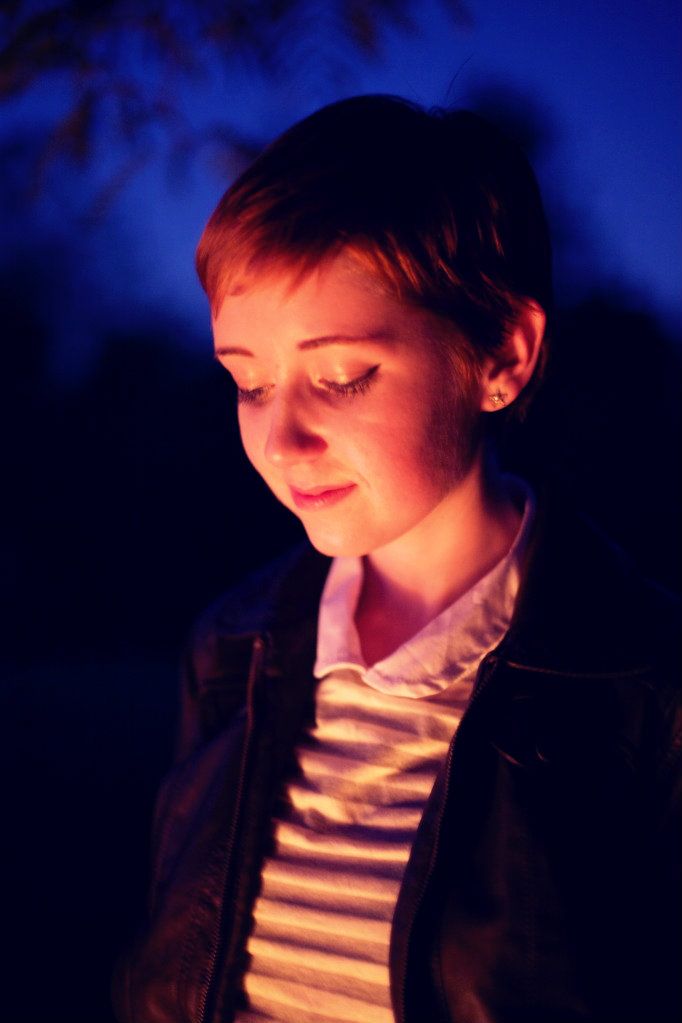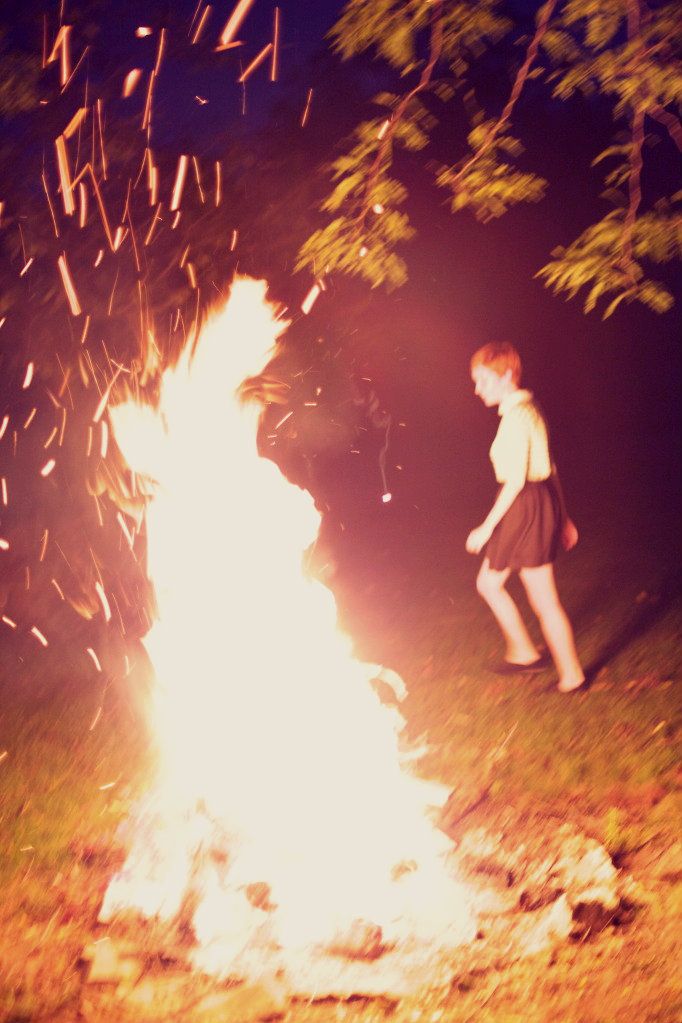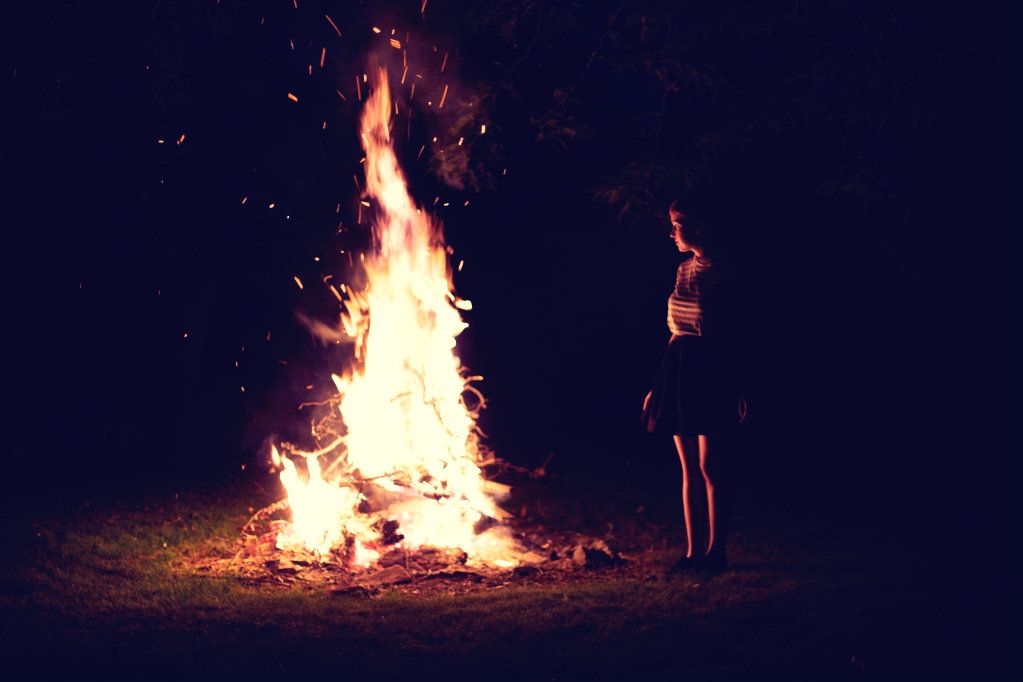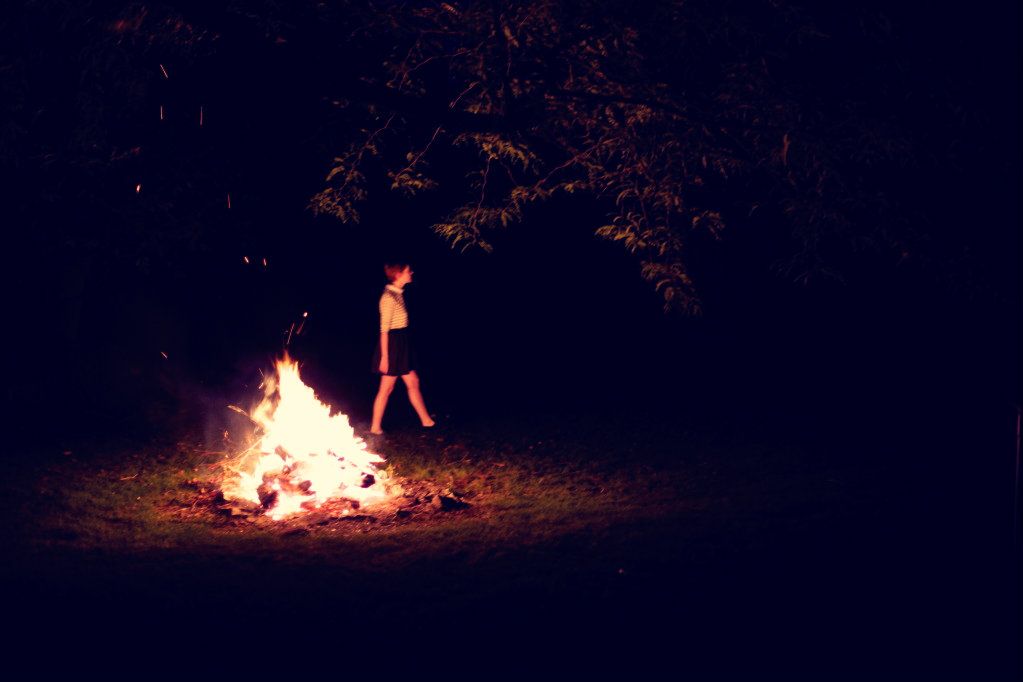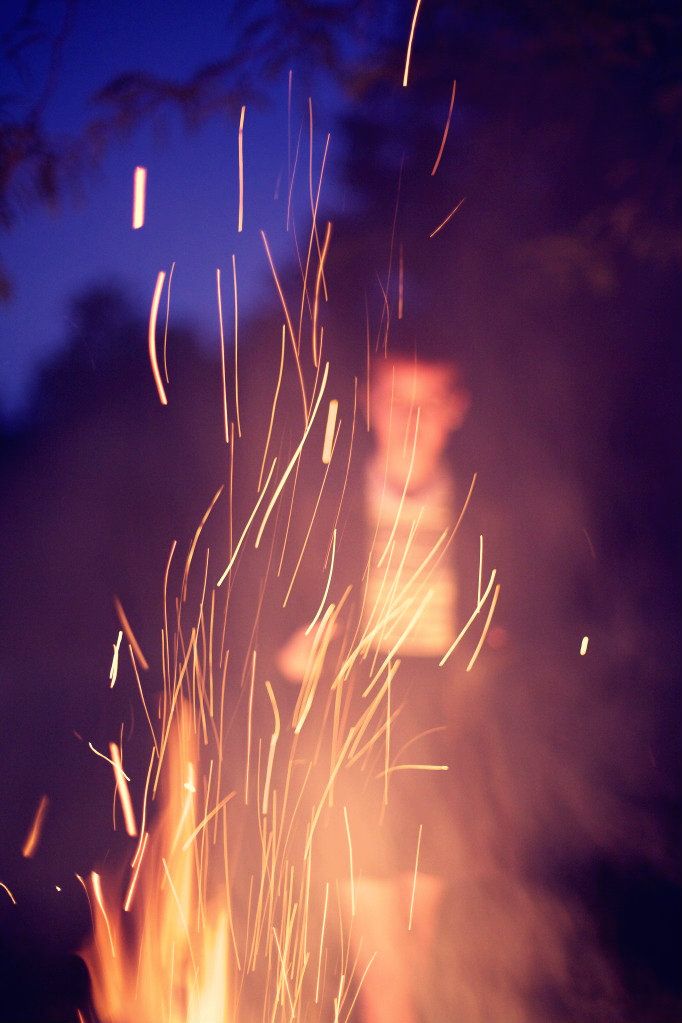 Outfit details: