This is the third book-inspired outfit I partnered with Lulu*s to bring you this month. Today's look is inspired by the character Rose of I Capture The Castle by Dodie Smith.
I Capture The Castle is told from the eyes of 17-year old Cassandra as she resides with her destitute family in a crumbling castle. Rose is her mesmerizing older sister; she's a classic beauty pining for life in a Jane Austen novel. When romance does arrive in the form of eligible bachelors Simon and Neil Cotton, Rose conspires (with her sister) to seduce the older brother and end the family's financial struggles. Her approach and wardrobe is as dated as the Austen novels she references--her clothes are quite out of mode and her style of flirting is initially repellent to both Cotton brothers. Still, there's something about Rose--a charm beneath her silly clothes and ridiculous mannerisms that is quite irresistible. You can tell that as much as Cassandra feels second-hand embarrassment for her sister, she also greatly admires her. Both girls always manage to find humor in their situation, making the crumbling castle despite its drafts and leaks seem quite appealing.
To channel Rose I couldn't think of a more appropriate starting piece than a
floral dress
, I paired it with matching shoes and then chose a purse and pair of sunglasses that clashes with the dress but went together. Like Rose, the overall outfit is a little retro and dated, but overall there's a charm to each piece and a feminine prettiness that won't be denied--a rose is still a rose, afterall.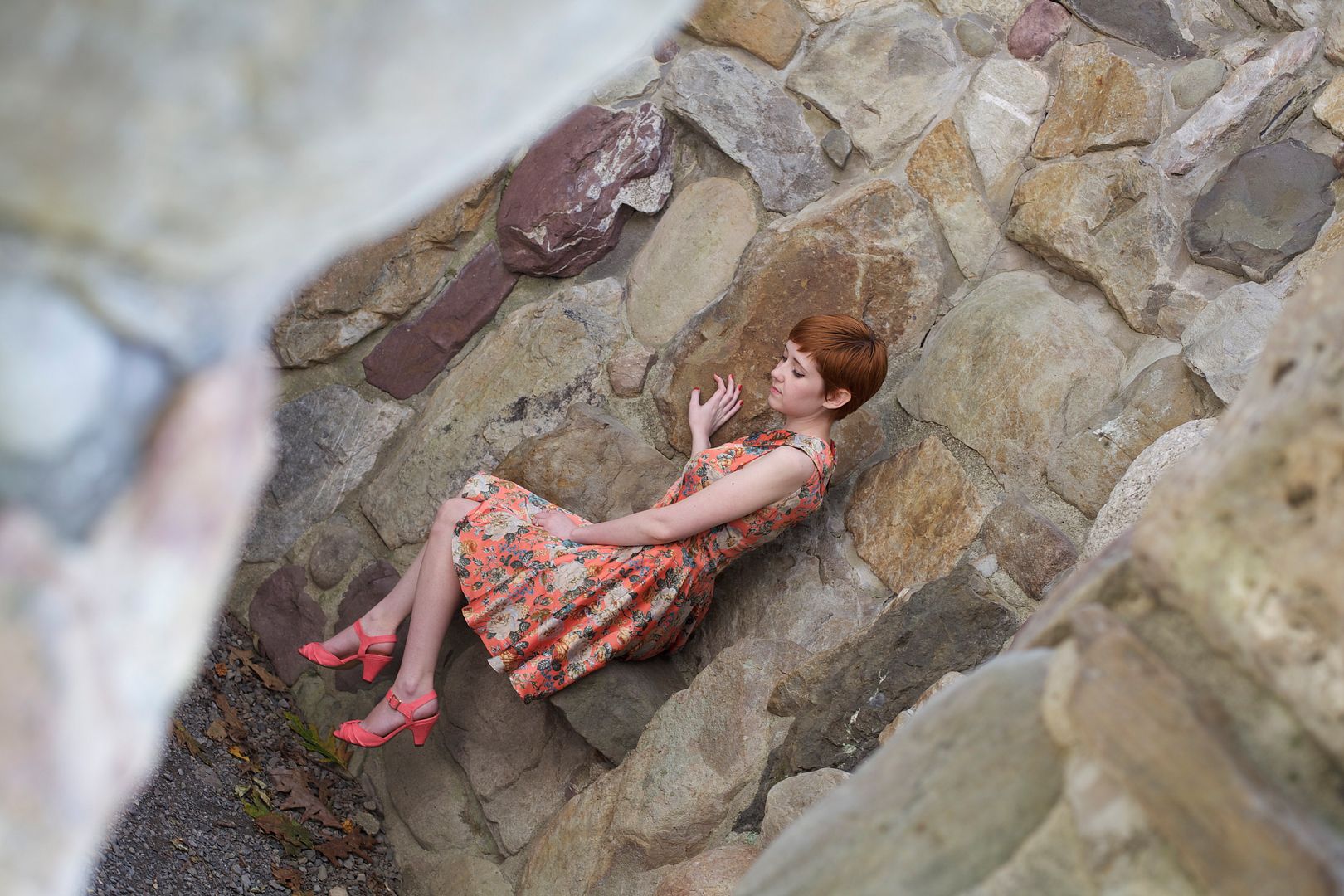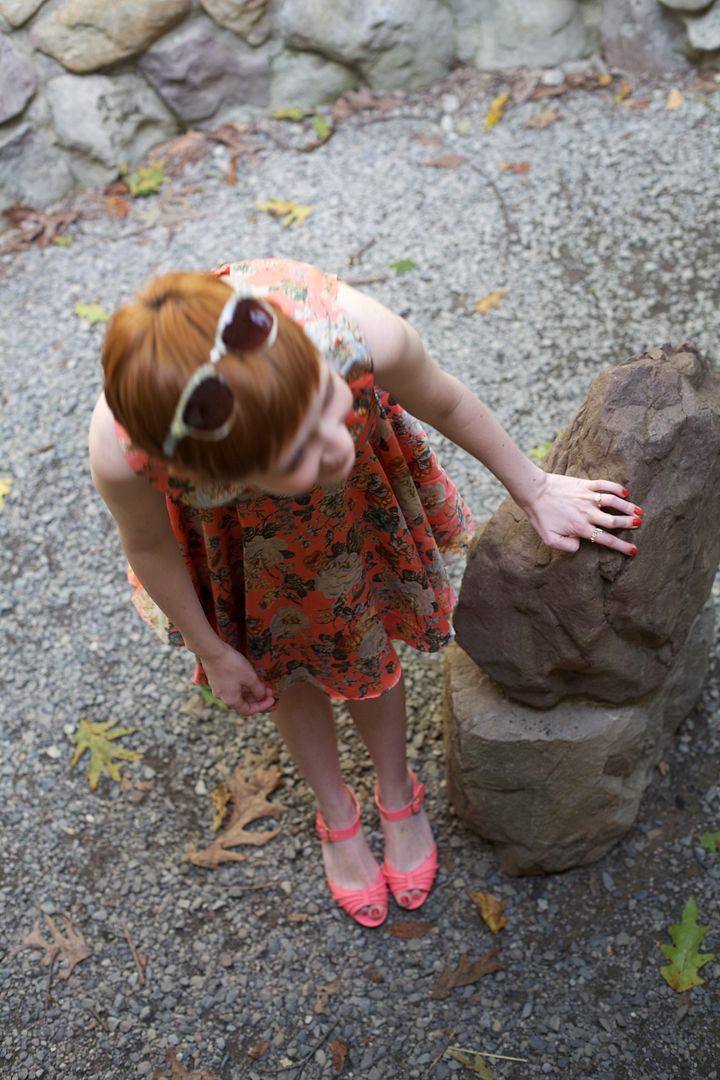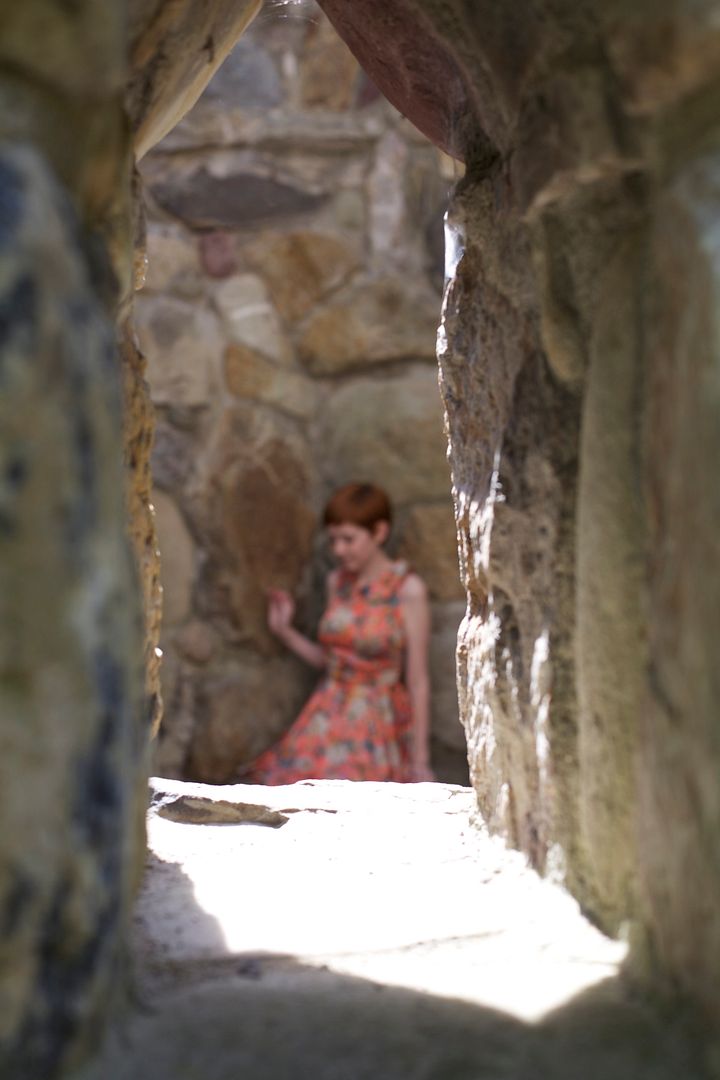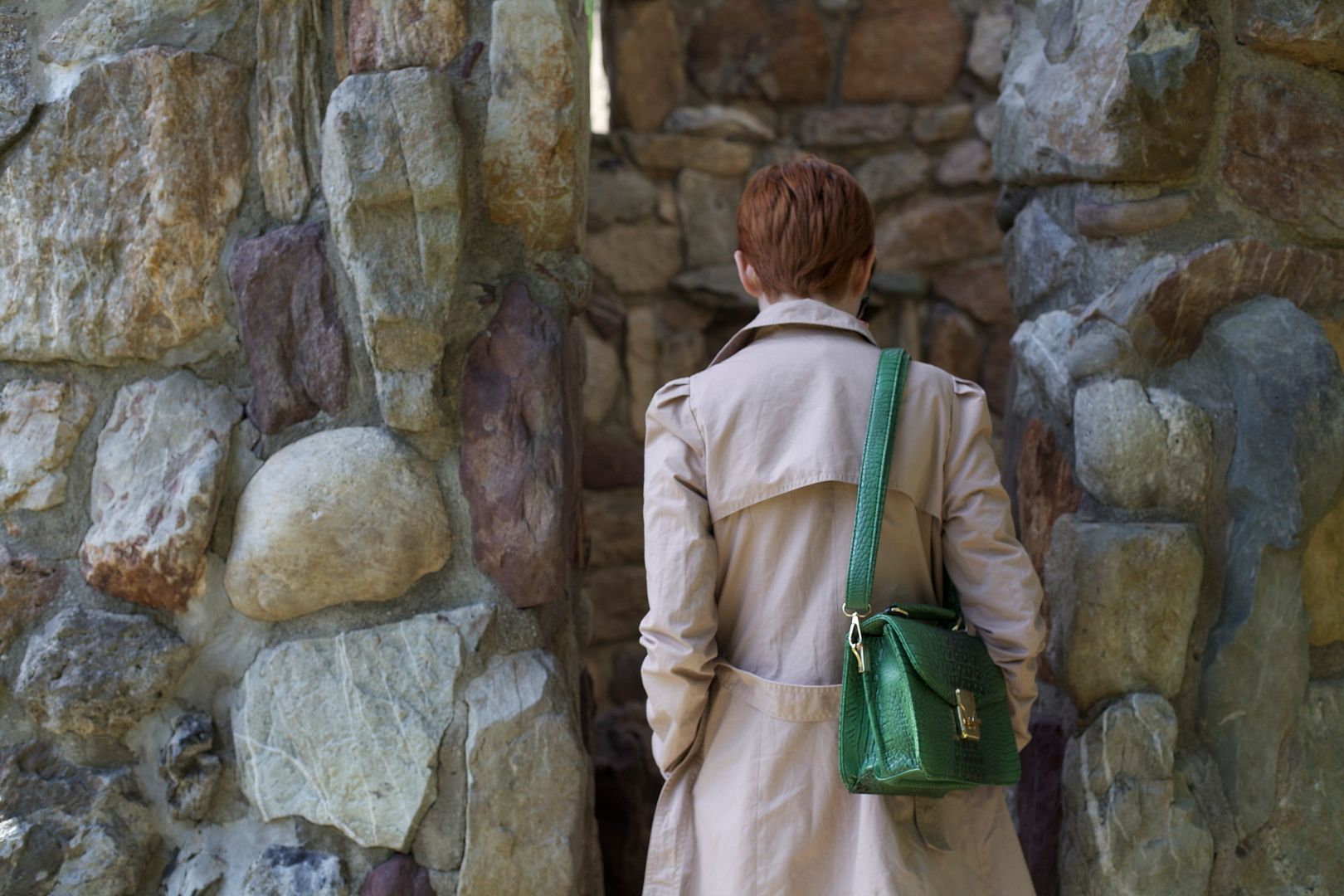 Outfit details: