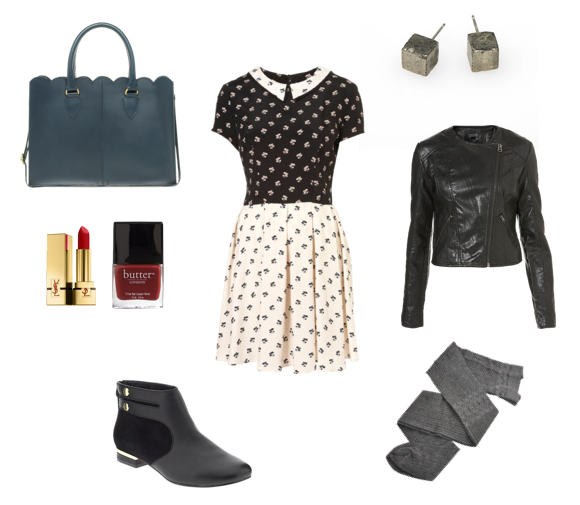 ASOS scallop shopper
, red lipstick,
Butter nail polish
,
Seychelles mulberry boots
,
Topshop mixed print dress
,
collarless biker jacket
,
grey tights
I really do love the look of leather jackets with flirty dresses. I have my own little collection of (faux) leather jackets started, but will probably still be tempted by new ones this fall and winter. The balance of soft and hard elements is just too good to resist; like a scalloped shopper and pyrite chunks for earrings.