I started drawing eyes on the back of my trench coat several years ago. I passed along the first one, let a friend borrow the second a couple of years ago (ahem, you know who you are and it's not too late to return it!), and decided it was high time for a third. I'm really addicted to paint pens and would love to add little doodles to all of my clothes...but one project at a time.
What you'll need:
-trench coat/other coat
-chalk
-all purpose paint pen
-piece of cardboard/paper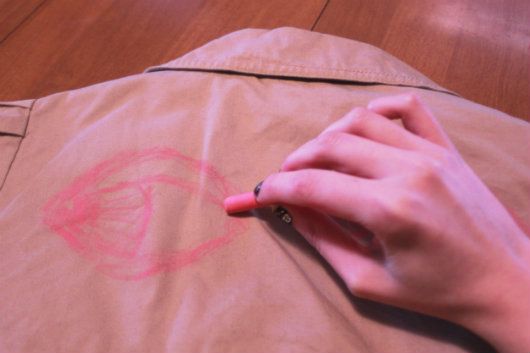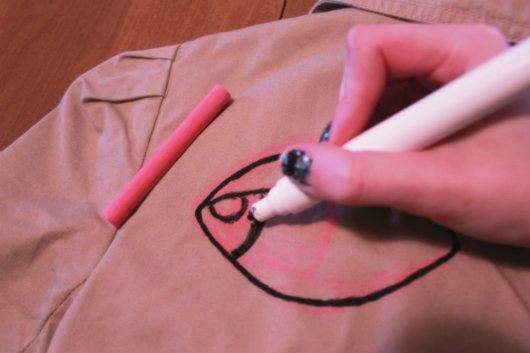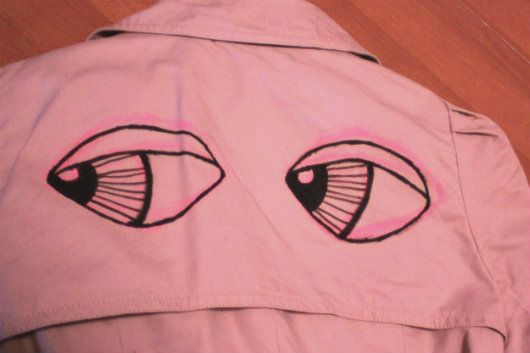 Insert the piece of cardboard or paper underneath the fabric section you will be drawing on (paint pens tend to bleed through and this will also give you a flat surface to work on). Sketch out your design in chalk--chalk is very forgiving since you can just wash it off and start fresh if it doesn't work out. I used a pink pen that contrasted from my beige trench coat and I wouldn't confuse the color with my black paint pen. Once you are satisfied with your design, start drawing with your paint pen. Shake your pen and pump the tip every few lines to make certain the tip doesn't get dry. Once you are done drawing you can wash the chalk off and your trench is ready to be worn. It's been to cold to wear this one, but here's a picture of my old one to give you an idea of what it looks like when worn.