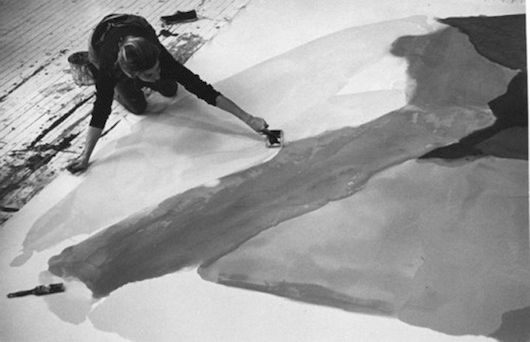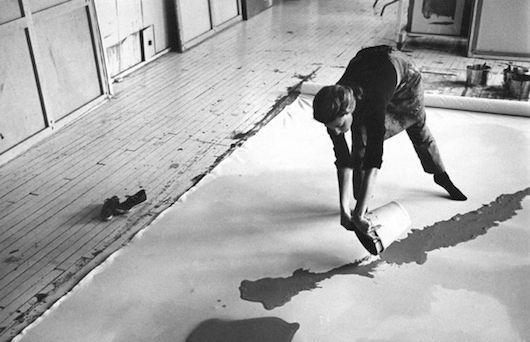 Adapting Jackson Pollock's technique called "soak staining,"
Helen Frankenthaler
developed her own technique of pouring diluted paint directly onto canvas, then manipulating it with mops and sponges to create vivid fields of color. Pollock was a major influence for her work as she stated in 1950 after viewing
Lavender Mist
, "It was all there. I wanted to live in this land. I had to live there, and master the language." I feel a similar sensation when seeing Frankenthaler's work. Some have criticized her work as lacking depth, being "merely pretty" but whether fine art or merely decoration--the huge canvases do make for a lovely backdrop.