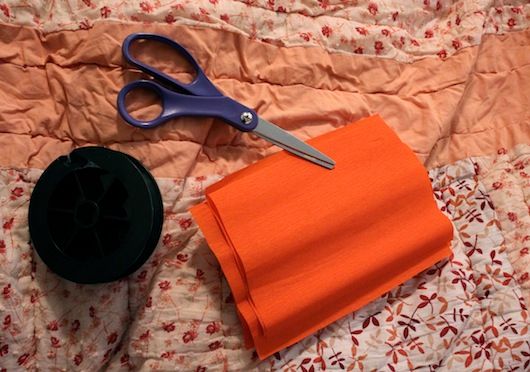 What you'll need:
-scissors
-fine crepe paper cut into 5"x7" rectangles
-thread/fishing wire
Take five sheets of crepe paper and fold them into accordion folds.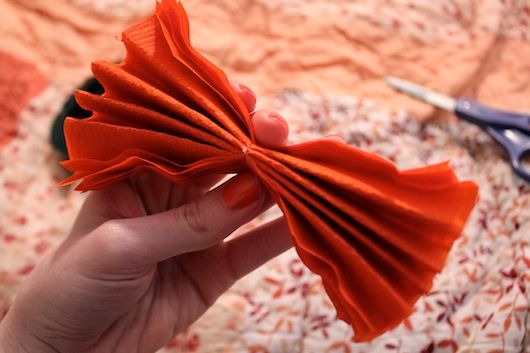 Tie the bundle off around the middle. I had fishing line in a drawer so I'm using that--I also think hanging them from a clear thread will add a cool effect, but I think any sort of thread or string will work as long as it is sturdy enough.
Cut each end to make the final product more flower-like--you can do a rounded cut or cut them into points for a different look.
Spread the folds gently with your fingers and carefully pull each sheet forward one at a time. Repeat on the opposite side pulling all the sheets towards one center. You can fluff and play with the folds a bit as it comes together.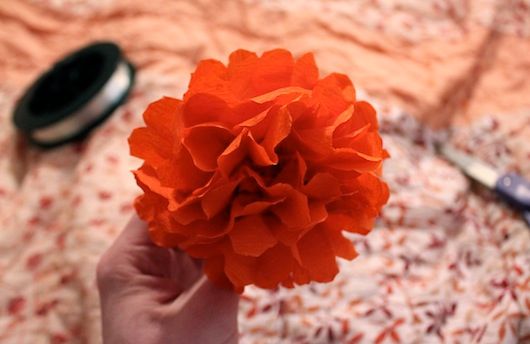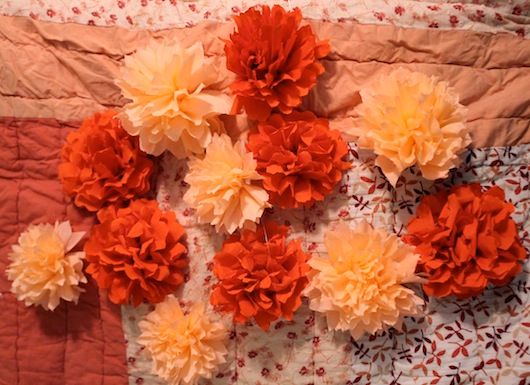 Repeat the process until you have all the crepe paper flowers you desire. I'm hoping to make some white and gold ones as well and then string them across my ceiling to replace the snowflakes I had hanging up in the winter.