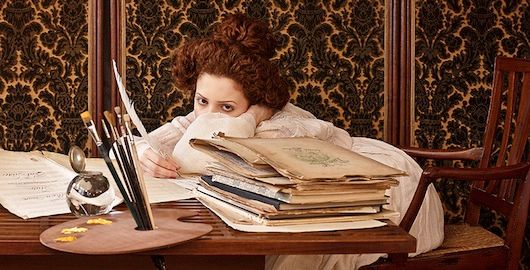 It's been said that "everything has been done" especially to artists and other creatives struggling to forge their own path. Perhaps the new can be found in the old, originality through intentional copies made in new methods of artwork. Devotees of turn-of-the-century masters such as Gustav Klimt and Egon Schiele--Venetian artists Brassesco and Passi Norberto pay homage to their favorite paintings by creating photographic copies. Paying meticulous attention to detail, the two recreate the setting, costumes, light and atmosphere of the original pieces. Their work is titled the "
The Essence of Decadence
" and side-by-side comparisons of paintings and photographs are eerie in their accuracy--not just for color or composition, but the ability to echo mood. It's been done, but isn't it fresh?