These flats look like my favorite styles to find in thrift stores--only a lot sturdier. I often found cute shoes in thrift stores during college only to wear holes in them within a couple of months of owning them. These shoes will definitely stand up to a beating, while the open-weave style means my feet won't completely overheat in the summer. I recently received a couple of pairs from
Trask
which I've been wearing this spring and they really are well-made--and all their shoes are made in the USA, a rarity in our times.
My sandals
are some of the softest, most comfortable ones I own.
These flats
offer a laid-back, vintage-y vibe while having the lasting power to take the beating I put my shoes through. It's sort of nice to wear the old with the new--a worn in vintage dress with fading print and bright, sturdy new flats without a mark on them. The dress holds memories I'll never know about, adventures it went on with different women, and the shoes hold the promise of being there for me as I make my own memories.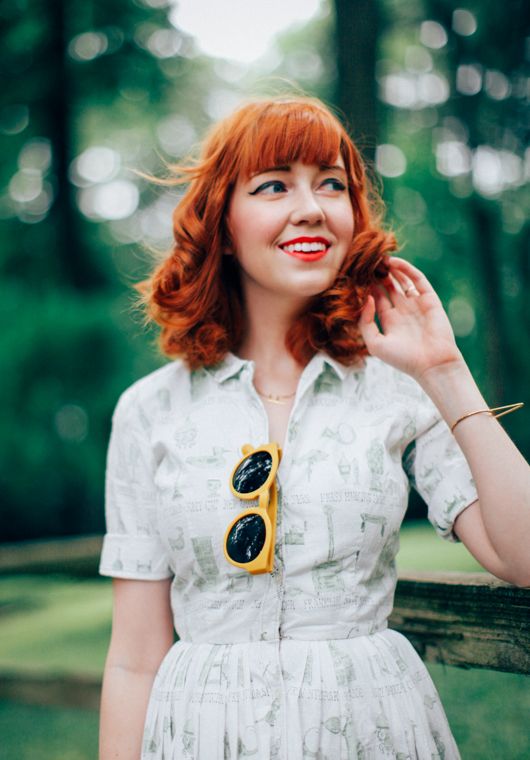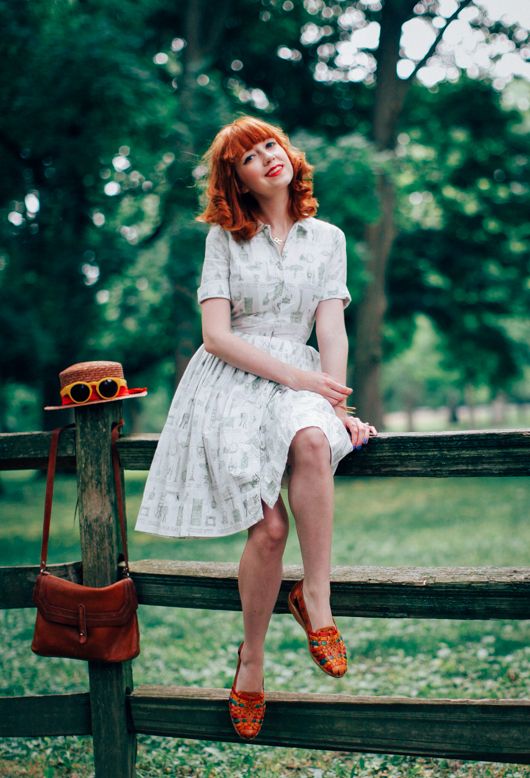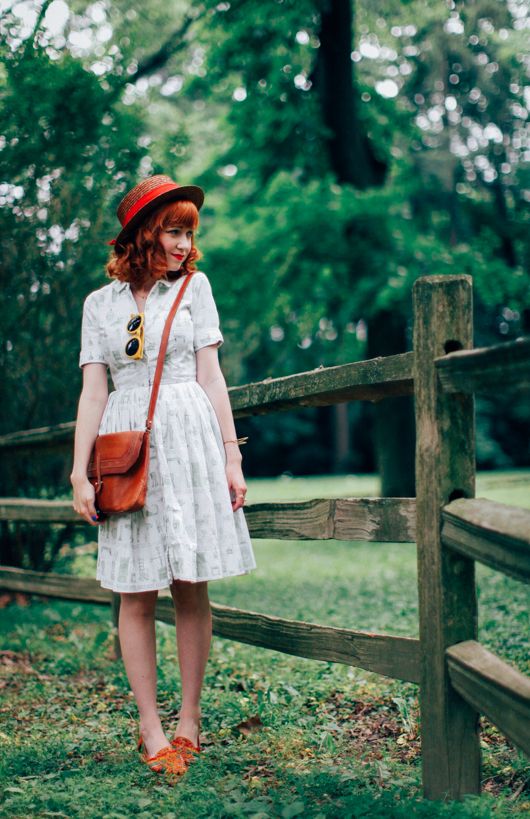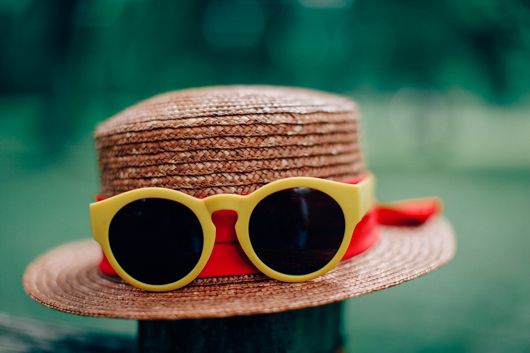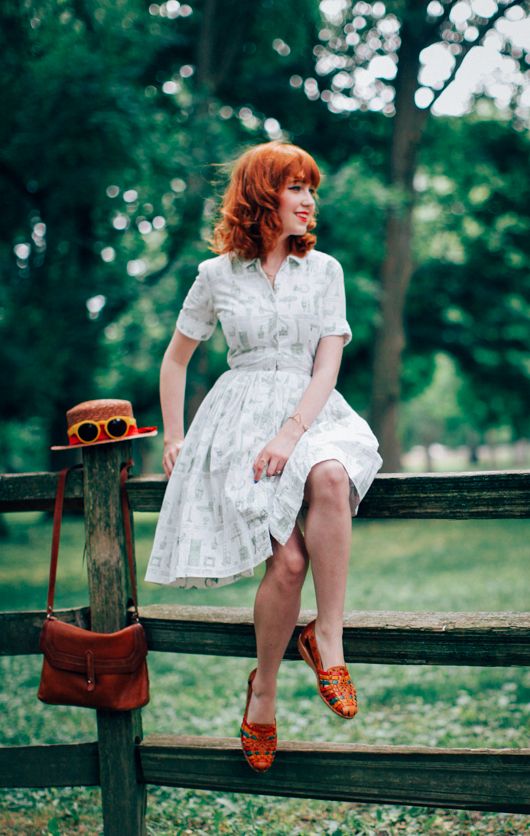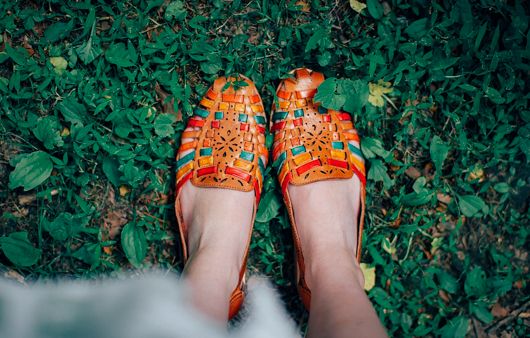 Outfit details:
Zara purse