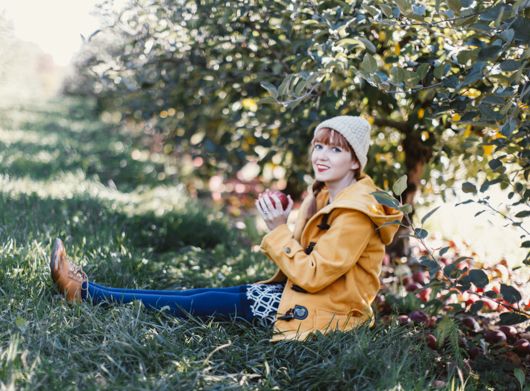 It's a little late in the season for apple picking, so I suppose this is just apple orchard visiting. The only apples left here are the ones littering the ground. Also, I wasn't going for Snow White but taking pictures towards the middle of the day in bright sunlight does make my skin look glow-in-the-dark pale! Thomas said I looked like a vampire from
Twilight
when he saw the pictures and I do unintentionally mimic one of the book covers. Anyway, even if my skin is "cold as ice" ("pale as snow?") at least I have one of my coziest fall outfits on! It's not my usual style but I love this sweater dress and how the pattern differs on the back. Even in winter I prefer dresses and not always in the best materials--I hate how cold zippers can get against your skin--but a sweater dress like this is really the best of both worlds. Sweater material just feels so cozy and makes me want to dress more season sensible...but that desire always quickly fades.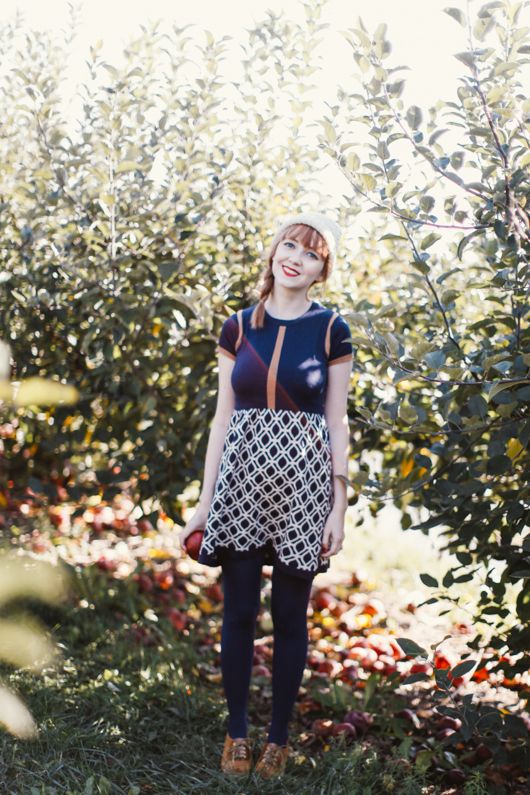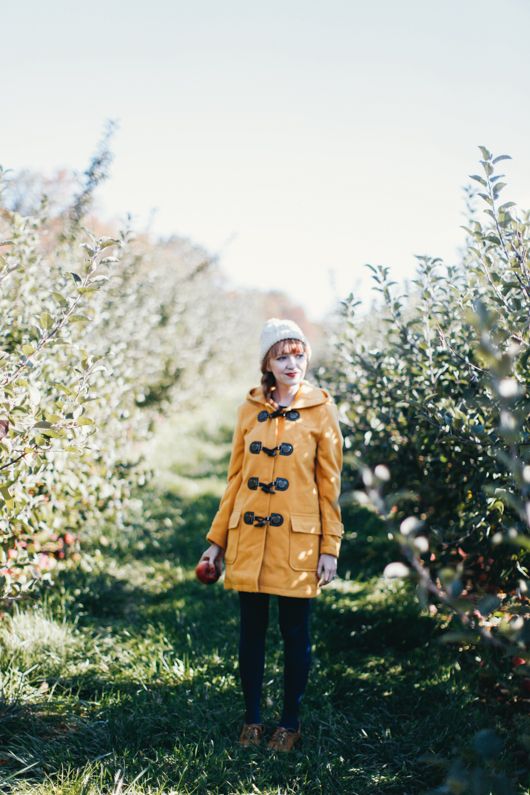 "But I am done with apple-picking now.
Essence of winter sleep is on the night,
The scent of apples: I am drowsing off."
Robert Frost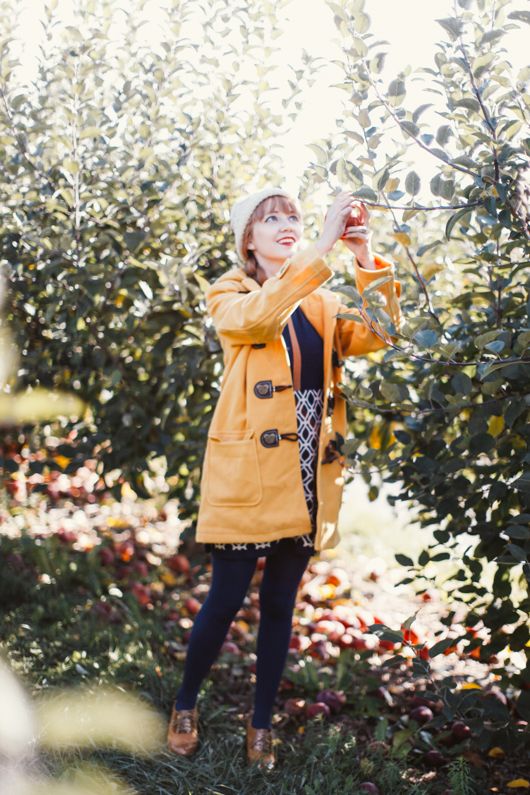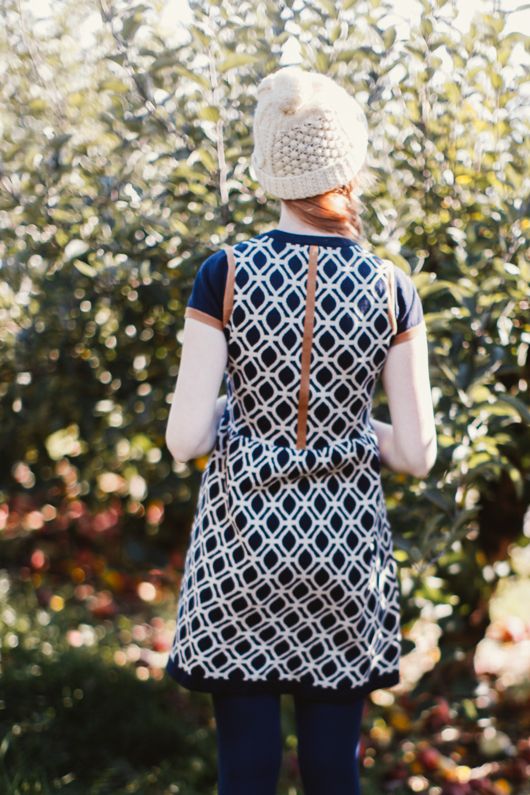 Outfit details:
vintage hat