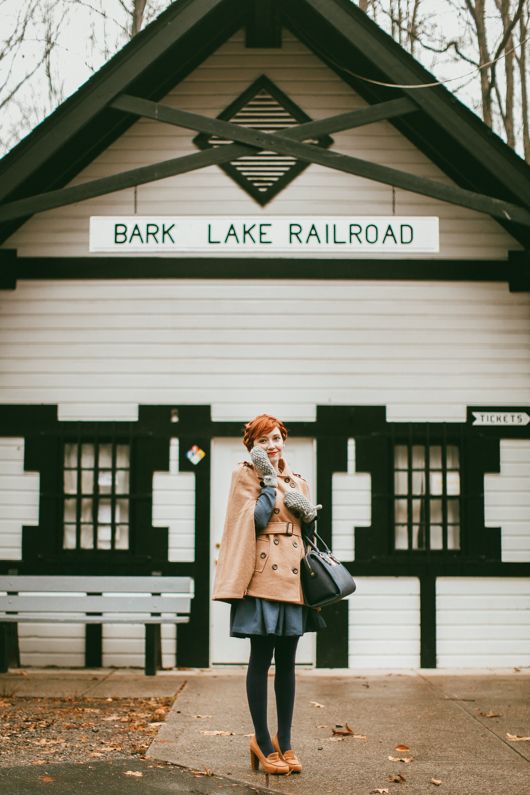 Since stumbling across Nina's designs back in 2008,
Family Affairs
has become one of my favorite independent fashion labels. It's pretty amazing comparing my life and aspirations back then compared to now and I can say I've been to New York, hung out with Nina in her studio, and own a handful of her beautiful designs. On the rare occasion you can go from being a distant fan to something more personal (and it mostly takes tenacity). Buying from small designers can be a financial investment, but every year Nina offers many of her pieces at huge discounts as holiday treat. Today my favorite piece from Fall 2014, the
Maeve dress
, is discounted--regularly priced at $325 today you can get it for $160. Quite the holiday treat!
I took these pictures a couple of days ago when it was rainy and overcast--that's actually my favorite time to get pictures because I like the soft light and no one was around. This spot was completely empty. I keep hoping we'll get enough snow for it to really stick so I can come here and take some photographs Anna Karenina-style; beside the tracks of course, not across them...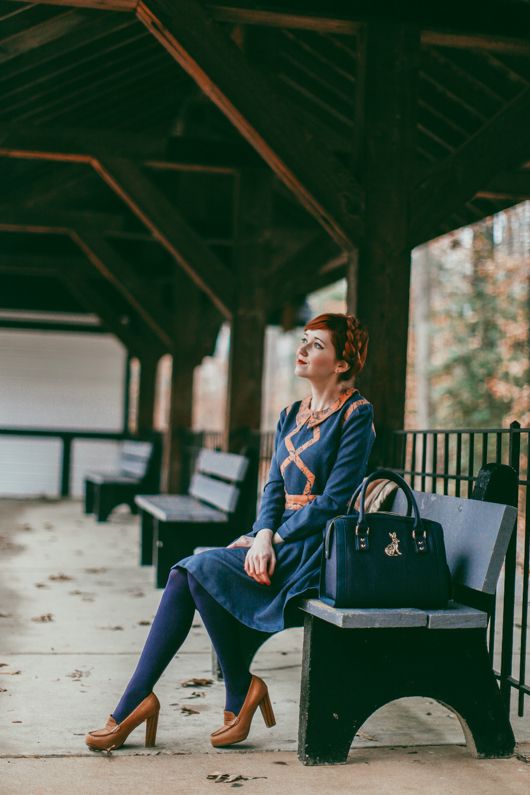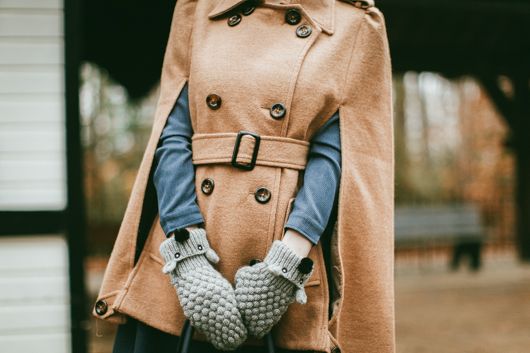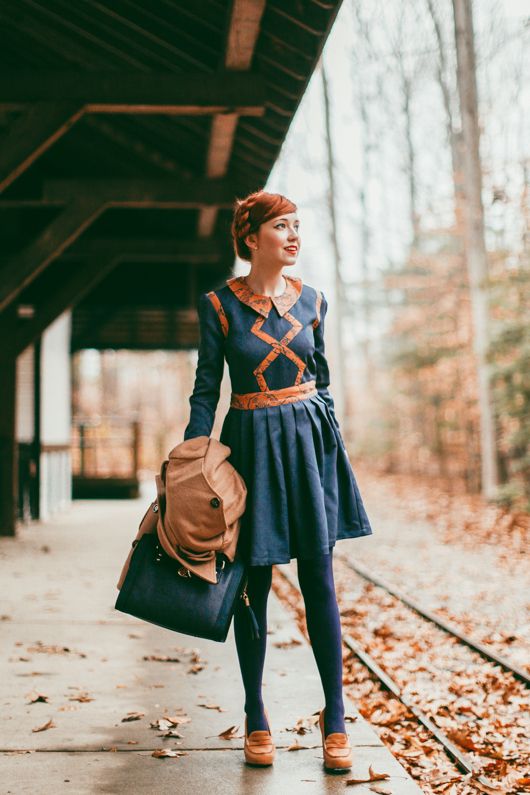 Outfit details:
old loafers