I'm grateful for our milder winter this year which means longer walks and lingering moments in nature. I have been dressing somewhat more practically for my walks--more
cozy boots
and sensible sweaters instead of lightweight little dresses and flats. I'm never going to be a total outdoors girl and don't really enjoy long hikes, but I do feel the need to escape even my small city and the tightness of sidewalks and parked cars on a regular basis. It's a little funny to me because when I was in college I thought I'd love to escape my rural area and live in a big city one day, but now I'm the opposite. I'm not even living in a big city and I enjoy the rural spots more and more.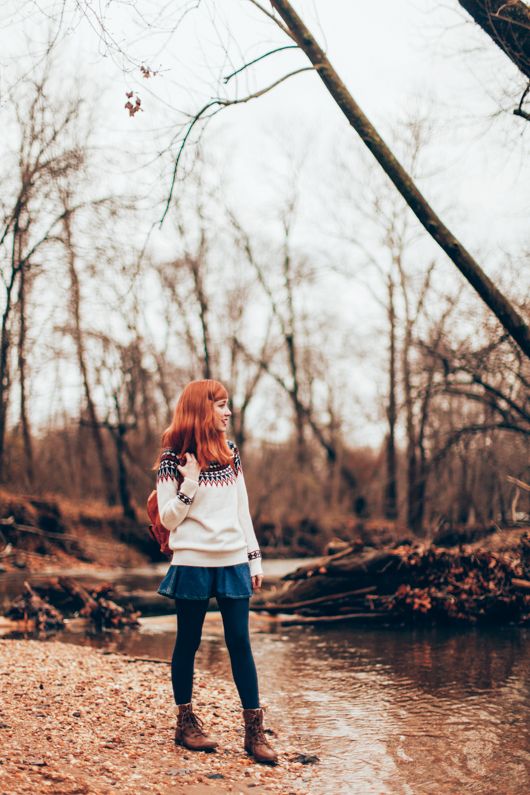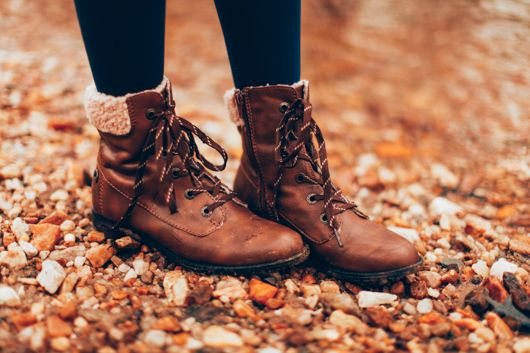 Ever since discovery
Andy Goldsworthy's
work I like to play with nature a little when I see an opportunity. In fall I like to arrange leaves in a color wheel and on this walk I tried to make an ombre design with stones. They never hold a candle to Goldsworthy's work, but they do make me stop and appreciate my surroundings for a minute.
Outfit details:
thrifted skirt (similar)
Rebecca Minkoff backpack
*pictures by Thomas