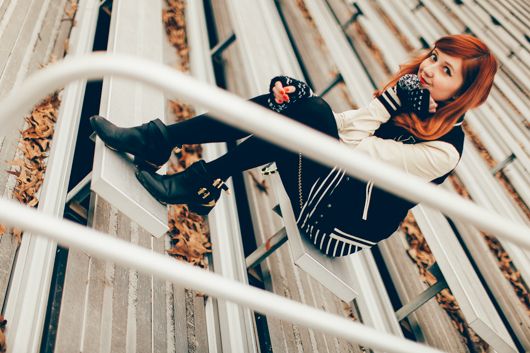 It's pretty typical that I would wear a more slim-fitting dress and then completely hide it under a jacket! Bodycon is just not my comfortzone. But I love the versatility of pieces like this because even if I don't end up wearing it as a dress often it's fitted and short enough for me to throw a skirt on top. Striped tops are always in.
P.S. My little radio purse (which actually does contain functioning speakers!) has been popping up on my blog pretty regularly since I got and Chictopia chose one of my photographs featuring the purse for their new
Chictopia Connect
page. It's a platform to connect bloggers and brands and you might see my face if you check it out.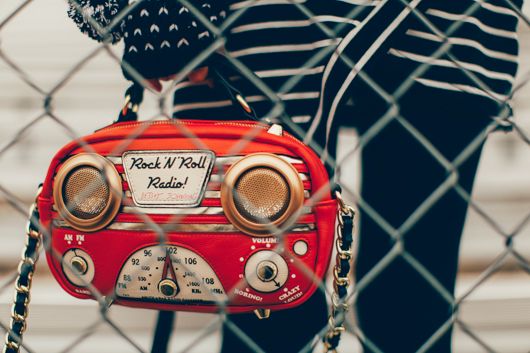 Outfit details:
old varsity jacket
old gloves
*pictures by Thomas