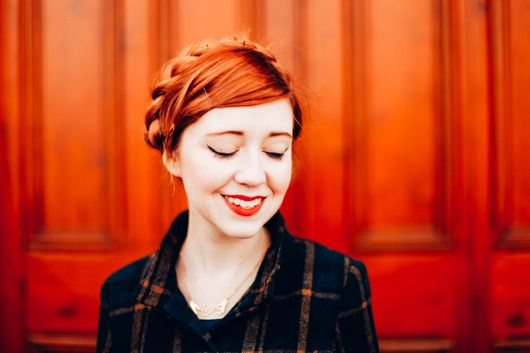 So in the past week I managed to lock myself and Thomas out of the gatehouse (we really do need to make a copy of our key) and get myself locked into Thomas's parent's house. The latter situation ended with me climbing out of a window. The whole week felt like a comedy of errors. There's so much to be done that a few rather obvious details slip through the cracks. Thankfully there's usually an escape route when you feel trapped and pretty clothes to put on so you can feel a bit dignified when people are laughing at your window-climbing antics. After you fall down (or lock yourself somewhere) you have to dust yourself off, put on some red lipstick and dare the world to trip you again.
As much as I love wearing red, navy dresses tend to be my default when it comes to attending a wedding or heading to church. It's less flashy, but still really pretty and a prefect backdrop for interesting accessories or details.
This little navy number
from Hello Holiday is definitely going to become a default--I love the shape, the bow detail in the back (which still manages to cover my tattoos!), and the soft sheen of the fabric. It's the workhorse dress in your closet that always gets the job done, but is far from dull.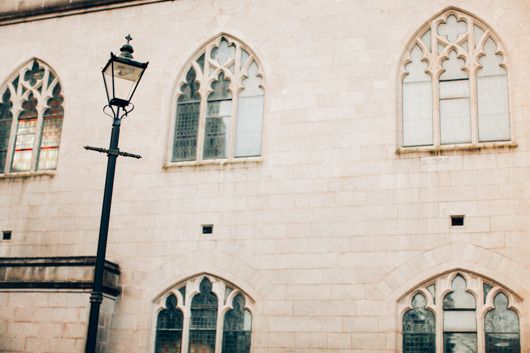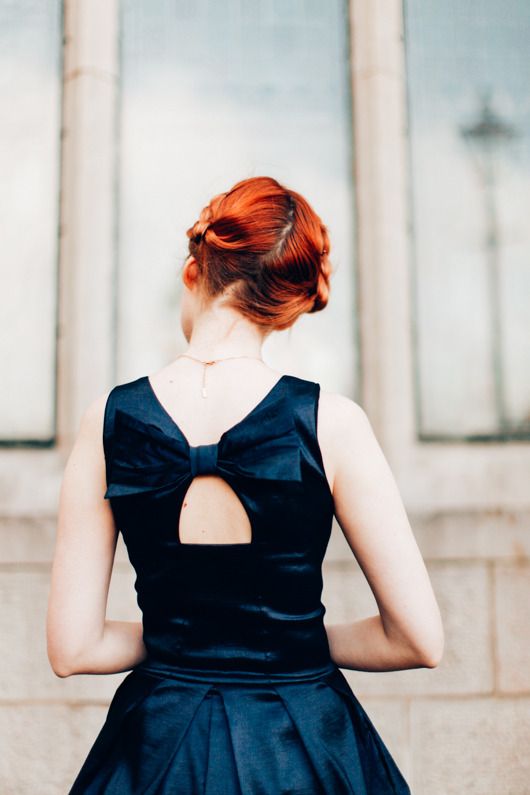 Outfit details:
old tights
Seychelles heels (old)