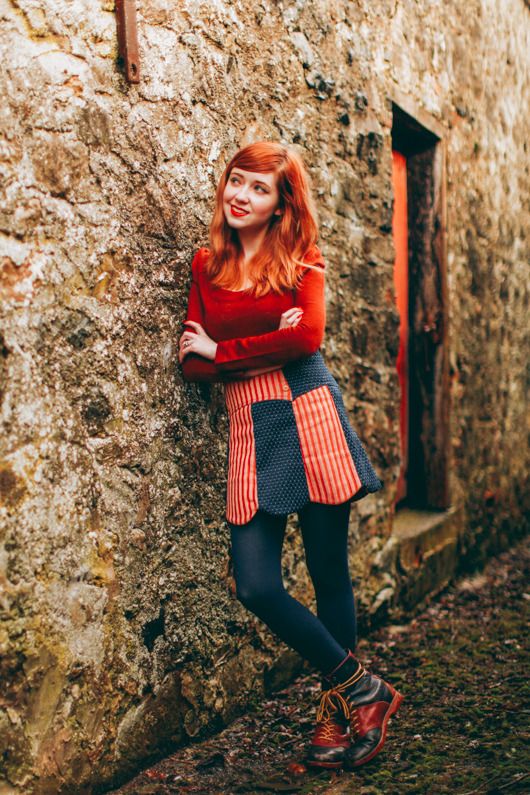 Thomas's parents recently got this sweet Miniature Jack Russell Terrier and I've been spending as much time as I can trying to convince him I'm his favorite person. I'm pretty sure it's working since he's fallen asleep on my lap several times and tries to climb up my tights whenever he's on the ground. I might soon be labeled as a "puppy hog" by the family since I'm quite reluctant to let him go once I have him, but who can blame me? At least they know if they ever need a dogsitter, I'm willing and able. He's such a cute, tiny puppy that I rather wish I could carry him around in my pocket all day.
As for my outfit--numerous people said
my skirt
was very patriotic and although it's not actually a 'stars and stripes' print I definitely see the resemblence as well. If I remember in the summer I'll have to wear it on the Fourth of July. But patriotic or not, it is one of my favorite color combinations and the scalloped edges and pattern mix makes it so much more interesting than the average skirt.