I am straying slightly from my romantic-themed posts to bring you your weekly gatehouse post! Well, gatehouse posts won't be weekly but it would be a fun project to travel around Northern Ireland (and probably eventually Ireland too!) and document as many gatehouses as we can. There are quite a number in the country, although fewer than there once was since many have been demolished through the years. The ones still standing are in a variety of conditions. Some are very neglected and covered in vines, some have been renovated and are being lived in (like our own), and some are like this set of gatehouses called Summerisland: they've been kept in nice condition on the outside, but are likely used for storage.
And I'm still somewhat on theme for my week of romantic outfits since this look was quite a change from the paint-splattered clothes I wore earlier in the morning (I mean to photograph my painting clothes one day). It's almost more dramatic to change from stained jeans to a simple patterned dress than to start your day in tulle or a floor-sweeping gown! I definitely felt rejuvenated by the change of wardrobe which was perfect for a little afternoon date of antique hunting. This sweet dress from
Shop Ruche
is pretty enough for a proper date and while I kept things mostly practical with a cozy coat and hat I tried to keep my details skewed more towards the romantic idea than comfort--high heels and a coordinated
vintage pin
. Small touches that help you transition from a bit sloppy to refined.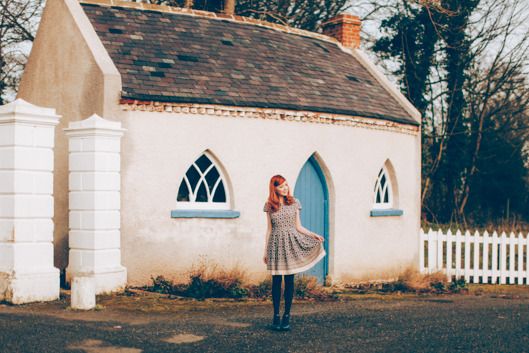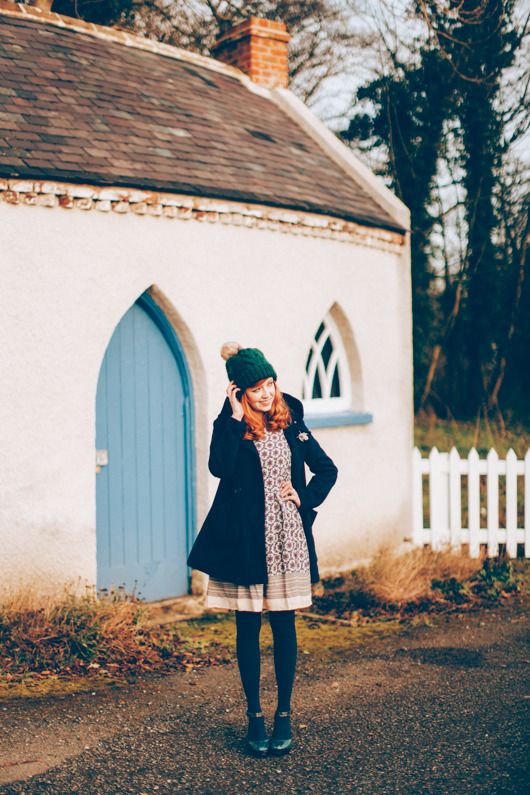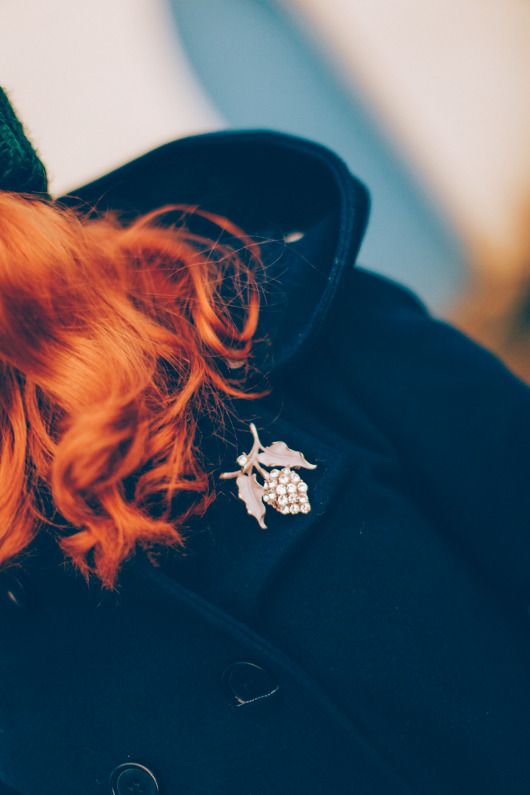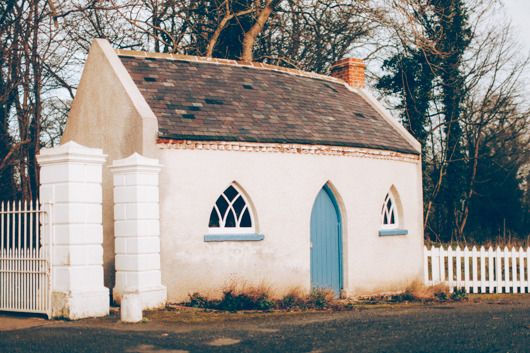 Outfit details:
old heels
*pictures by Thomas