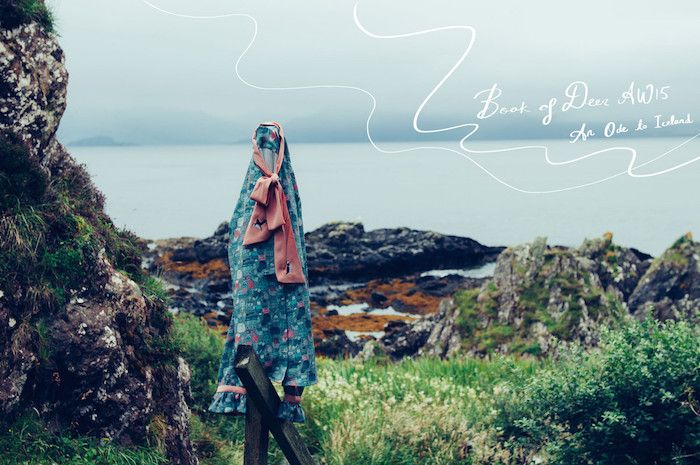 Book of Deer
makes some of the sweetest collections because of all the personal work and details that go into each piece. A few years ago it was glow-in-the-dark firefly prints and nautical pieces inspired by a sailor grandfather; this past spring it was skirts with oven mitt pockets, jam jar prints, and embroidered collars. The always sweet prints are drawn by Eilidh herself. I feel like Eilidh's clothes are meant to become heirlooms or treasures not because they're "timeless" but because they're so wonderfully detailed and personal. Her pieces always spark childhood memories and nostalgia for me and each piece she creates has something special about it.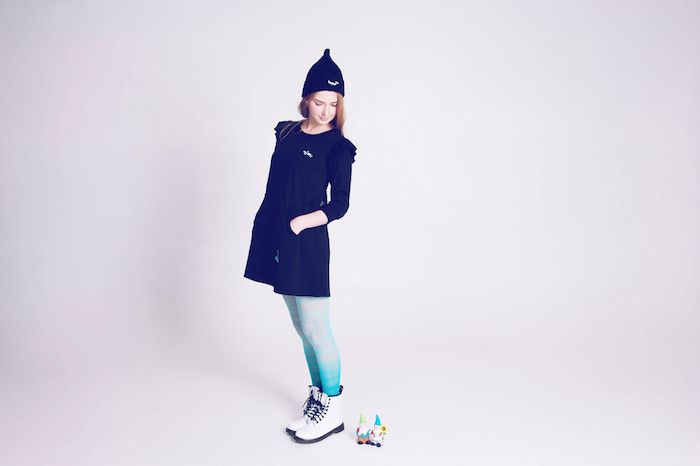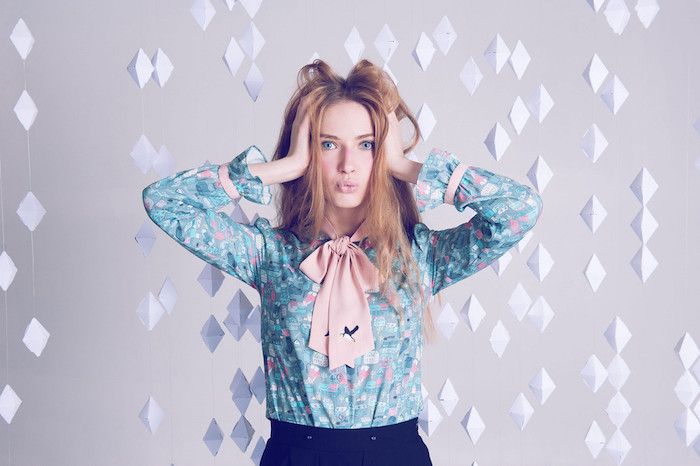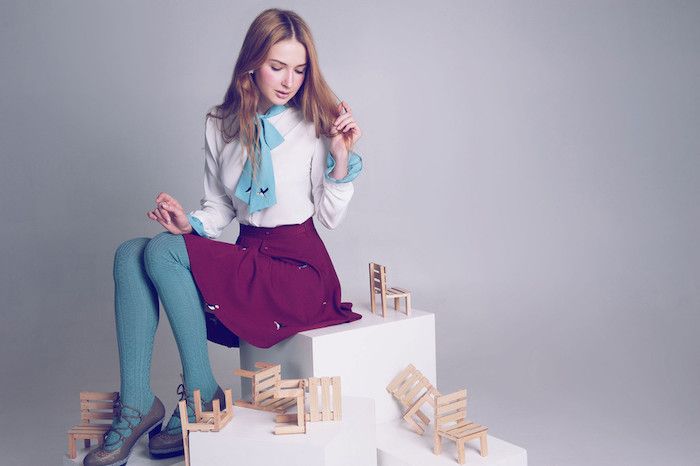 This year is an Ode to Iceland. Puffins make an appearance embroidered on hats and bow collars. The famous blue lagoon appears as an ombre print with little figures floating against the light aqua and Eilidh returns to her glow-in-the-dark printing techniques with a nod to the Northern Lights in both dress and skirt form. For winter there's also a number of knits that look cozy but still cute and personal.
I have Book of Deer pieces from many seasons that I still wear and treasure. If you've always wanted a Book of Deer piece for yourself or want to add to your collection then today's giveaway is perfect for you. I've teamed up with Eilidh to give away one piece by
Book of Deer
, winner's pick. So whether you have your eye on her
Birna Lagoon blouse
(with little swimmers floating in the teal) or
Fimm dress
(with glow-in-the-dark Northern Lights print) or even
the jam dress
she made this past summer there's a chance to getting exactly what you want. This is a "choose your own adventure" style giveaway, the prize is what you like best delivered to your door (open to International readers). Enter below, the winner will be chosen at random and drawn in a little over a week!
a Rafflecopter giveaway
**This giveaway is now closed & the winner has been e-mailed. Thank you for entering!**