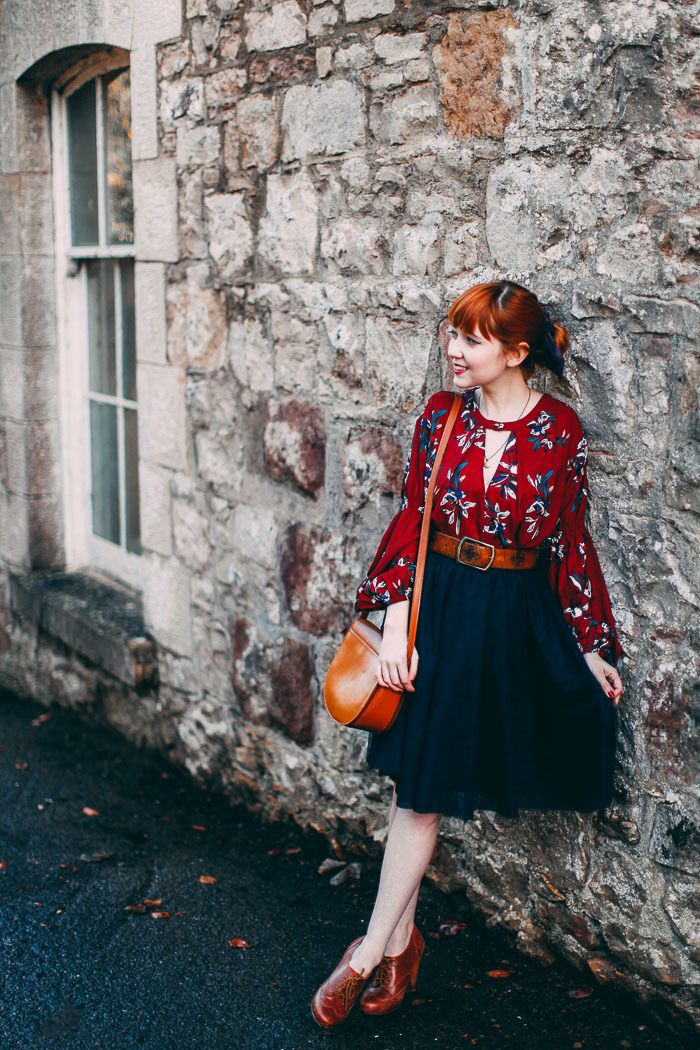 I'm working on posting remixes with greater frequency, because I think it's important that clothes should be worn and re-worn and exploring the versatility of piece helps me keep wearing pieces without getting bored. For the longest time my goal with outfits wasn't to not repeat items, but to not repeat an outfit head-to-toe--where was the creativity if I always wore things exactly the same? Of course in more recent years I've lightened up a bit because sometimes you really like an outfit, so it's a shame to ban yourself from wearing the whole look again just for the sake of some weird sartorial rule you invented. In fact pretty much every rule in fashion should be thrown out the window--how to wear patterns, when to wear white--it's all those rules that destroy all of the joy in getting dressed. And let's face it we
have
to get dressed everyday, why not enjoy it?
This style is the most in keeping with the dress's original design--a little bit boho, a little bit edgy. It's a fun look, but it isn't how I'd really style it for myself most days. I'm reminded of when one of my friends said that I was edgy, but "all [my] edges are on the inside." Sartorial edginess always seems out of place on me.
This look is far more in my wheelhouse; a little bit schoolgirl inspired (pinafore) and retro. I really like the way the dress layers under the pinafore--a little white blouse with the pinafore would be very expected, but the color and shape of the sleeves on this dress really make it an interesting blend of styles. I temporarily shortened the hem of my dress (only in the back really) using a few safety pins; they're a perfect way to shorten dresses when you want to wear them under a skirt or dress without doing something permanent like cutting the hem.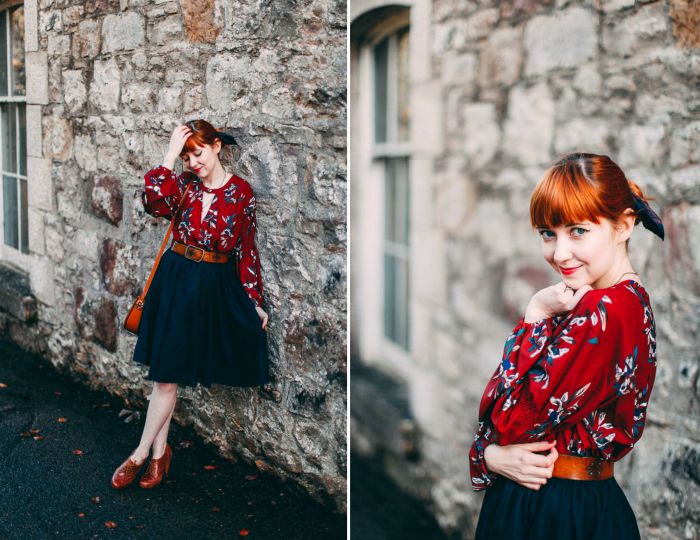 This is my favorite of the three looks and the one that feels the most "me." I can't really get away with bare legs anymore, but I really like this look for early fall or maybe spring. It still has a boho vibe as suits the dress, but in a silhouette that's a little more comfortable for me. This is probably how I'd end up wearing it the most.