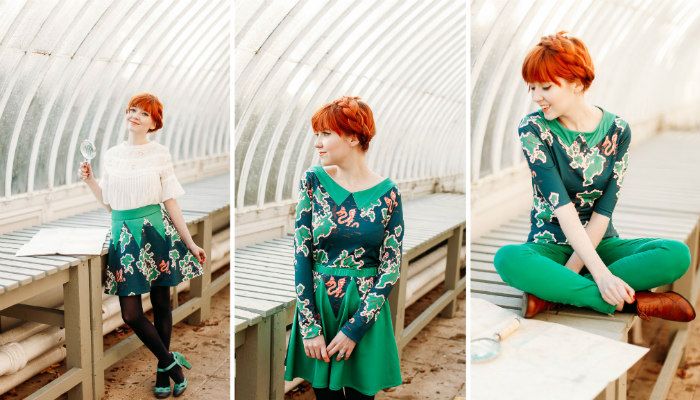 My capsule collection available to pre-order through Trunkist
is only on sale for a few more days. The pre-sale period ends January 2nd and then that's it, no more clothing can be ordered! As a little refresher it's a collection I designed that combines both my modern and vintage style leanings. The map print fits my wanderlust and the fabric travels well and barely wrinkles, making it perfect for adventures. The clothing is all made in the USA and will ship out in March.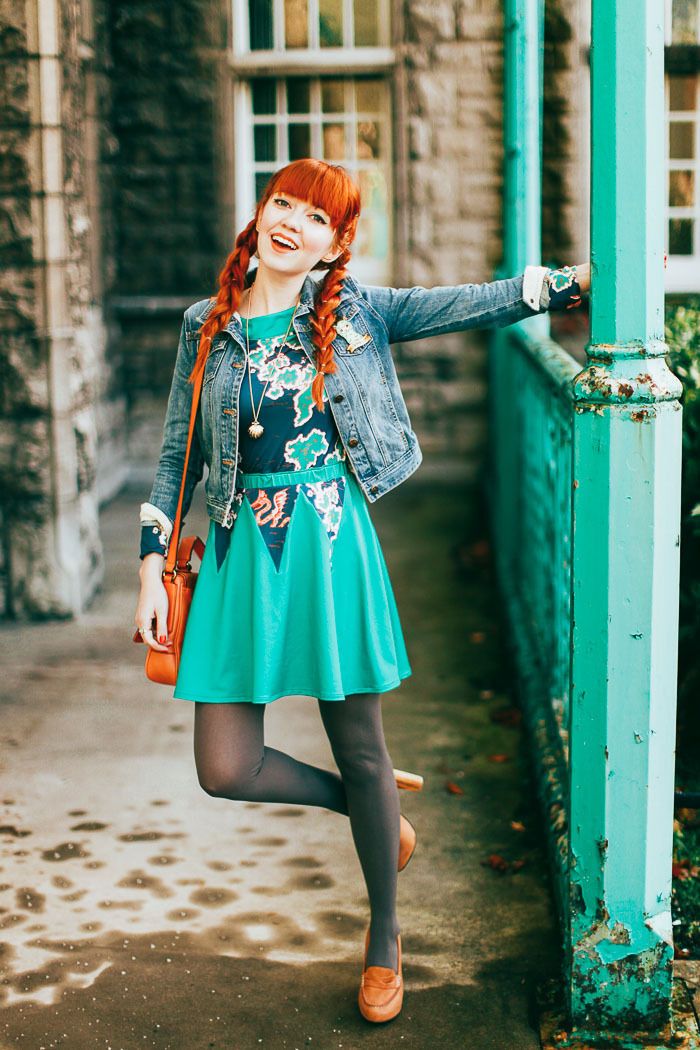 I started the whole collection with this dress, the "
Dragons dress.
" It's a jersey pull-on design with elastic waistband; fitted through the bodice and sleeves, with a faux collar. One thing I love about this design is it can also be worn backwards; in this picture it's styled as it was intended, but in my first picture in the post you can see the dress being worn backwards--it's just a fun option that lets you switch up the collar if you want.
Order it here
.
The Dragons Tee
is a great better-than-basic tee. It is casual enough to wear easily with jeans, but the trompe-l'oeil collar and bright print means it looks equally good with more dressy pieces like full skirts. I love fitted tops, so this one is definitely that--you might want to size up since I'm usually a size 0 and wearing this in a size 2.
Order it here.
The Dragons skirt
is my favorite piece in the collection; I even took it with me to Mexico to wear over swimsuits.
Purchase it here.
So that's
my capsule collection
! All of the pieces are available in size 0-14, but since it is pre-order we can accomodate more sizes if you feel you need a larger or smaller size let us know. The order period ends January 2nd at midnight, so order now if you want something!