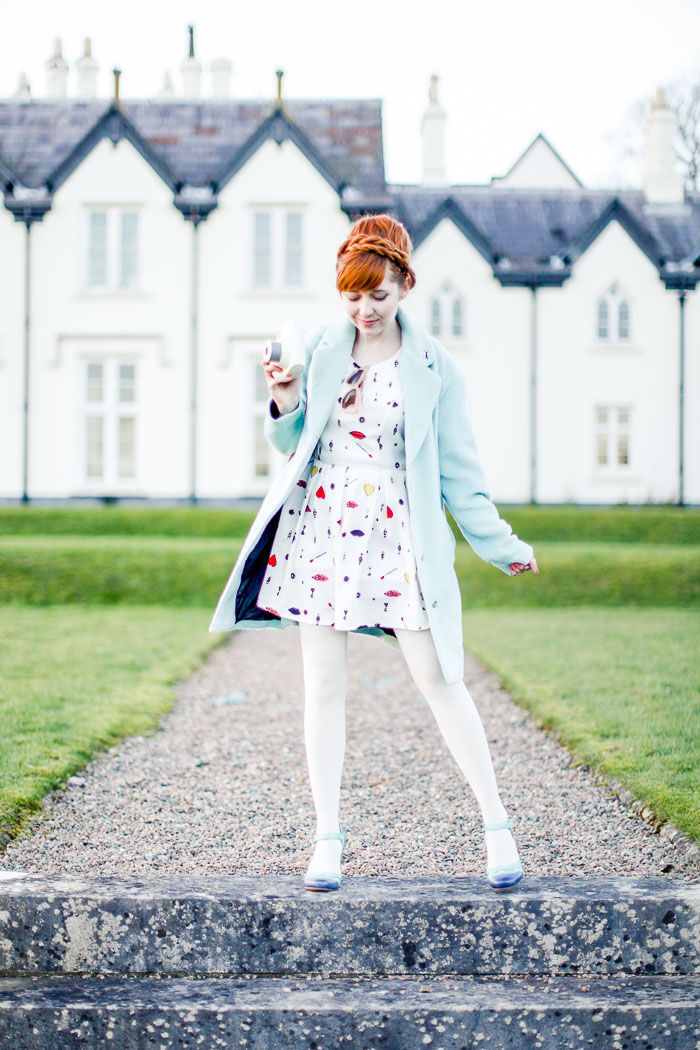 It seems to be a counter-intuitaive, contradict myself couple of weeks here stylewise. Last week after talking about how much I loved the 40s I wore styles that referenced every other significant fashion decade and now after extolling the wonders of neutrals I'm in a pastel winter outfit and gearing up to gab about how much I love color. But I do, I love color. The all-over-the-place-ness of my posts lately are a good reflection of my equally disjointed mental/style status. I don't know what it is that is making me craze one thing one day and long for the opposite the next. Maybe it's because we're starting a new year or because my birthday is quickly approaching and birthdays always make your mind think a bit about how things are and how you want things to become.
I think the problem is as well that I do craze colors right now, but this season and my usual surroundings are quite devoid of color. Winter has stripped the leaves from the trees and the flowers from their stems. Similarly I live in a small village, in a house built in the 1800s perched near a lovely forest walk--it's an area that screems for classic style, neutral, earthy tones, and practical footwear! As I get dressed in the mornings I look out the windows and think about what pieces would belong in these settings and which ones would stick out like a sore thumb.
But for today at least I'm wearing some bright colors and refrencing a little bit of the swinging sixties with my tights and hair. And I suppose that is all that matters in the end: embracing the moment or style whimsy each day brings. Afterall, there's no reason to be so all or nothing with style or almost anything else in life.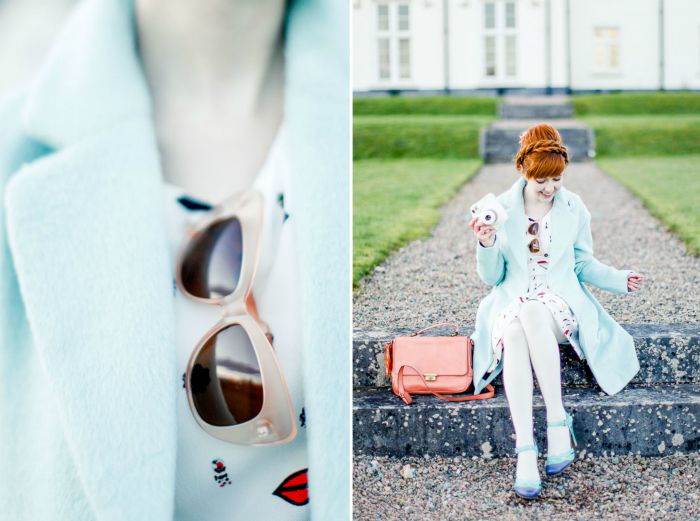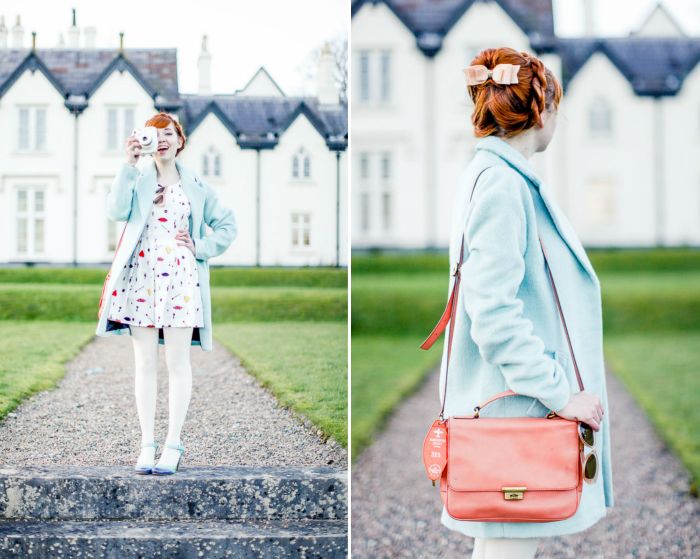 *all pictures by me*