My advice (and personal plan) for surviving February would be:
stay in and eat sweets
. Preferably in red clothes and usually with sweets you bake yourself; adding a little poetry to the mix won't hurt anything either. I've been making quite a mess in the kitchen lately stretching my out-of-shape baking muscles. I used to bake a lot when I was younger--in fact I won a blue ribbon at a county fair for my cookies once! But I haven't baked as much in recent years, moving out of my parents house meant leaving behind all of my mother's wonderful baking tools and it's quite a collection of pieces you need to acquire to start again. For these cookies I had to buy a rolling pin and cookie tray, but I still didn't have mixing bowls so I just used pots! Thankfully you can't tell the difference in method when it comes to taste (although I didn't follow a proper Linzer cookie recipe for these but instead just sandwiched two sugar cookies with jam).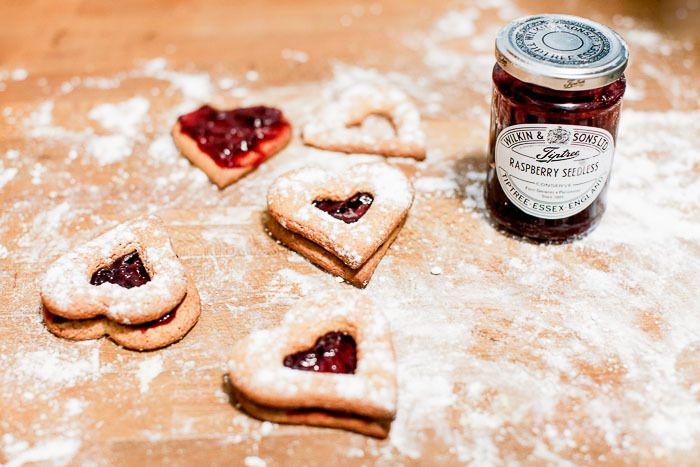 Simple sugar cookie recipe:
-2 1/4 cup flour
-1/2 tsp baking soda
-1 tsp baking powder
-1/2 tsp salt
-1/2 cup butter
-1 cup sugar
-2 eggs
-1 tsp vanilla
-1 tbsp milk
Beat all ingredients together for a few minutes. Wrap and chill for two hours. Bake at 425 for around 10 minutes. Makes around 4 1/2 dozen cookies.
*To make them into little sandwiches just cut half of your cookies as simple hearts and cut out the other half of your cookies with little heart cut-outs within the hearts. After they bake allow them to cool then spread with seedless raspberry jam and sprinkle powdered (or icing) sugar on top.*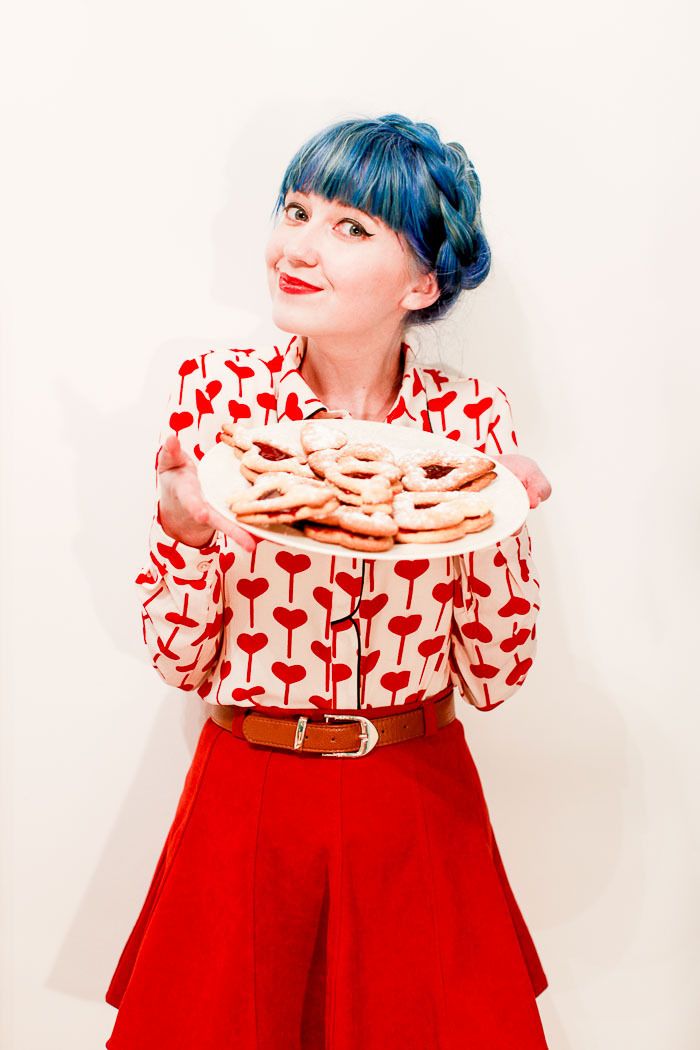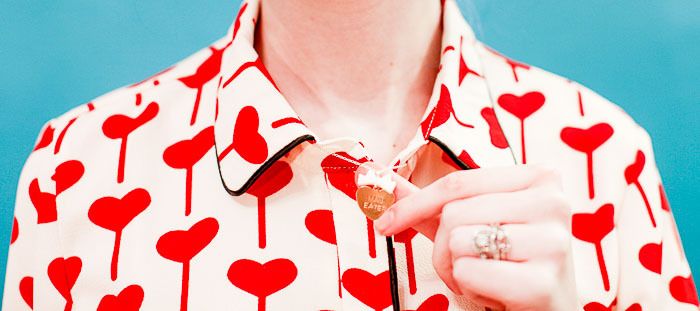 *You can choose your phrase for this necklace from options that vary from "you suck, man eater, wonderbuns, go away, for keeps, troublekeeper" and so on...*