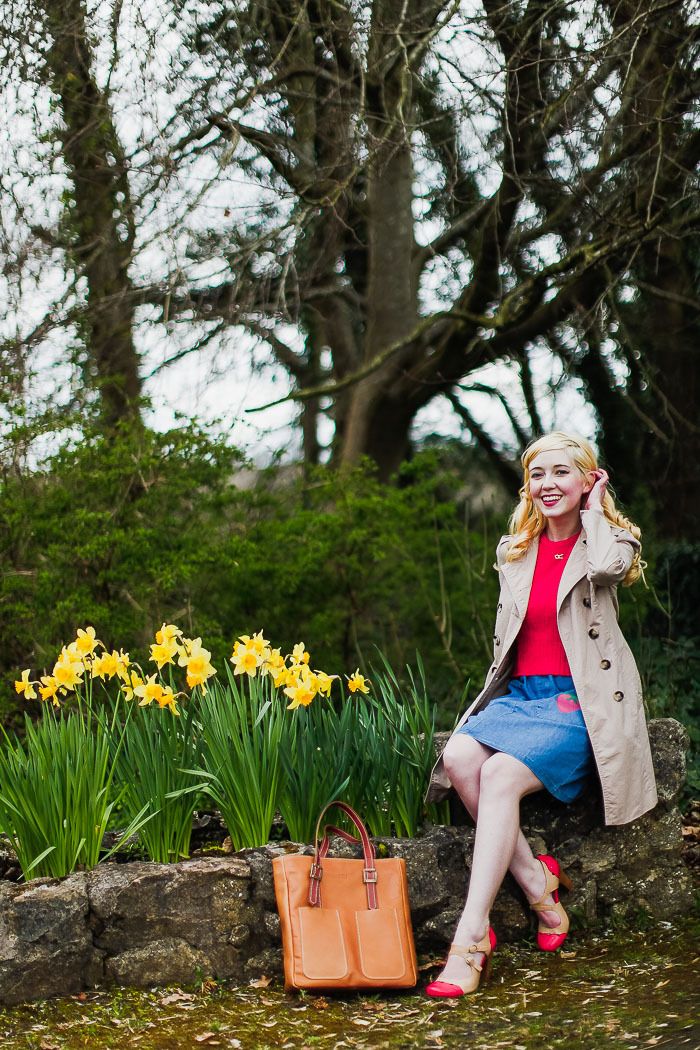 I recently got some iron-on vinyl and now basically want to add iron-ons to everything I own! I started by adding "WIFI" to my heart tee shirt (inspired by a similar tee I saw at H&M but resisted buying). It was so easy I quickly started going through my closet looking for more pieces to play with.
This classic chambray pocket dress
from Idol Collective seemed the perfect piece to add some vinyl to. I'm free-handing my vinyl designs so I had to keep each one simple; the text for "WIFI" was basic block letters and for a pocket design on this dress I knew I had to stay simple as well. In retrospect I should have probably done a cat head on each pocket--cute and simple! But when I was deciding what to do summer fruits were on my mind so I did a simple strawberry. I think it turned out really fun and I'm still excited to do more iron-on vinyl projects! I styled the dress as a skirt for this post because our weather was a bit gloomy and I needed a bright sweater to stay cheerful.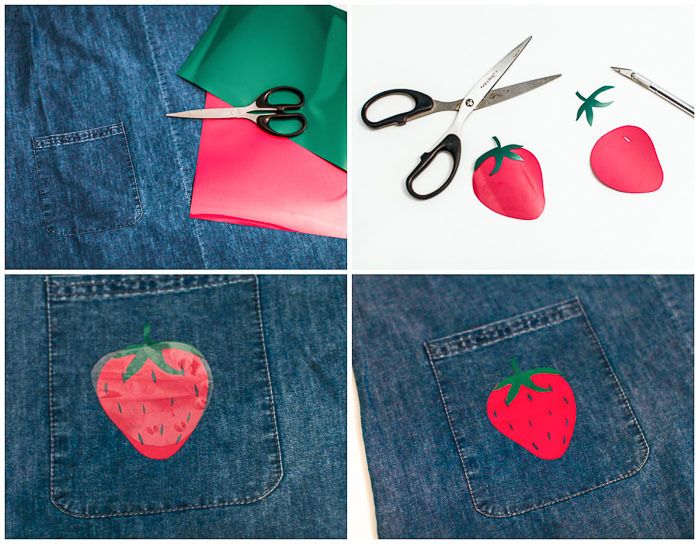 What you need:
-iron-on vinyl
-scissors & exacto knife
-a regular iron (same as you use for ironing wrinkles out of your clothes, nothing fancy!)
How to:
-start by cutting your vinyl into your desired shapes, my shapes are very simple but keep in mind the shiny side goes up, so if you are making letters make sure you cut them with that in mind so you don't get backwards text!
-for details like the little "seeds" of the strawberries use an exacto knife to remove those sections from the back (non shiny side) of the iron-on
-designs ready, put your iron at its highest setting and iron your berry to your fabric, again the shiny side should be up facing the iron
-hold the iron in place for at least 15 seconds
-remove the iron and allow everything to cool for at least 30 seconds, then peel off the plastic top
-put the green stem in place and put the clear plastic layer back on top of your berry again (you need the green to go on the dress not your other piece of plastic, but you put the plastic down again to protect the berry from sticking to the iron)
-again hold the iron in place for around 15 seconds; I left it longer since the heat now had to go through two layers of plastic in parts
-allow it to fully cool and peel off the plastic
The only trouble I ran into using the iron-on vinyl was when I didn't allow it to fully cool before I tried to peel away the plastic. So definitely let it cool down! If the vinyl doesn't adhere perfectly in 15 seconds, just put the plastic back on top (if you've already peeled it off) and apply the heat again. That's it! Enjoy your new strawberry pockets.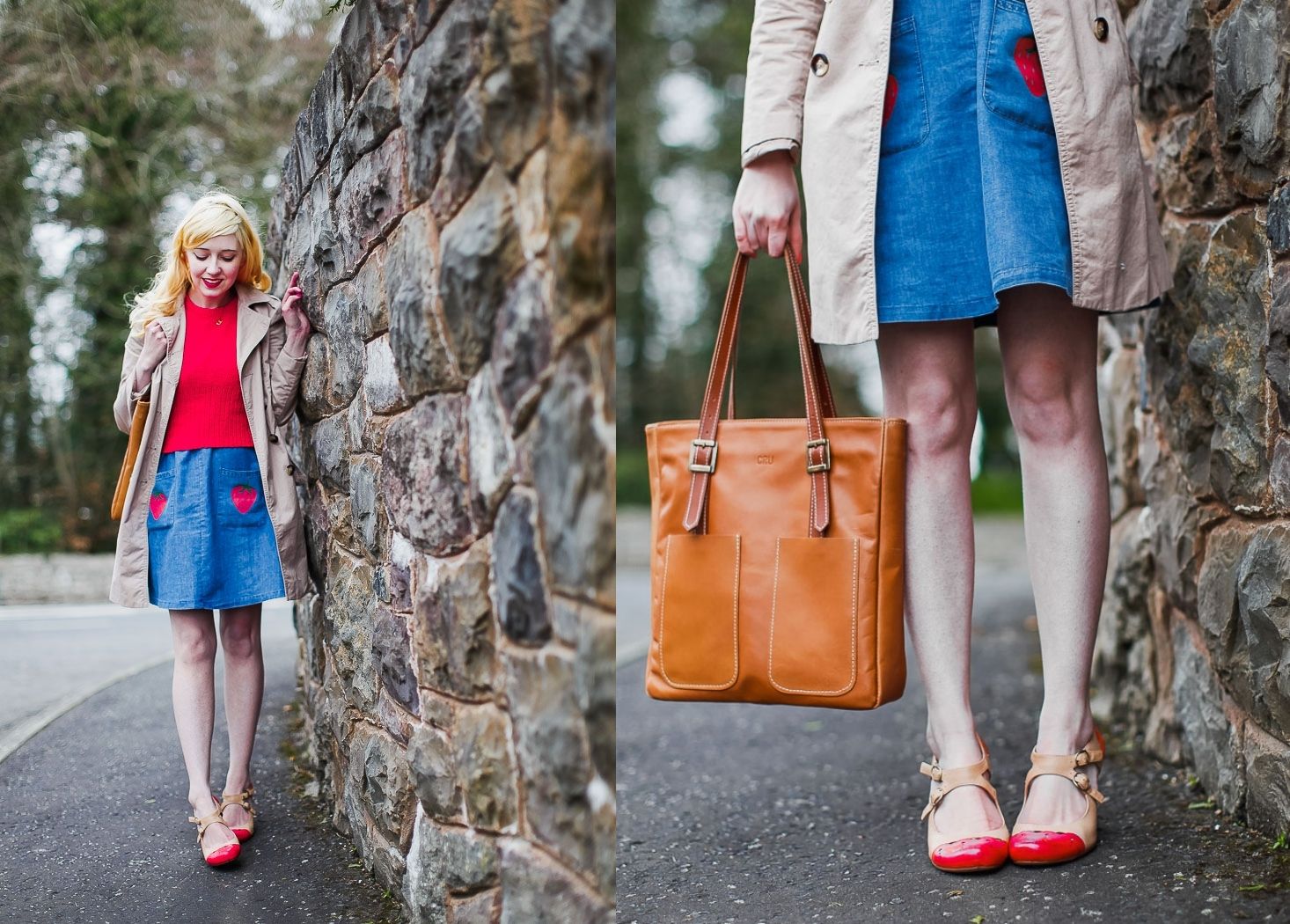 *all pictures by me*