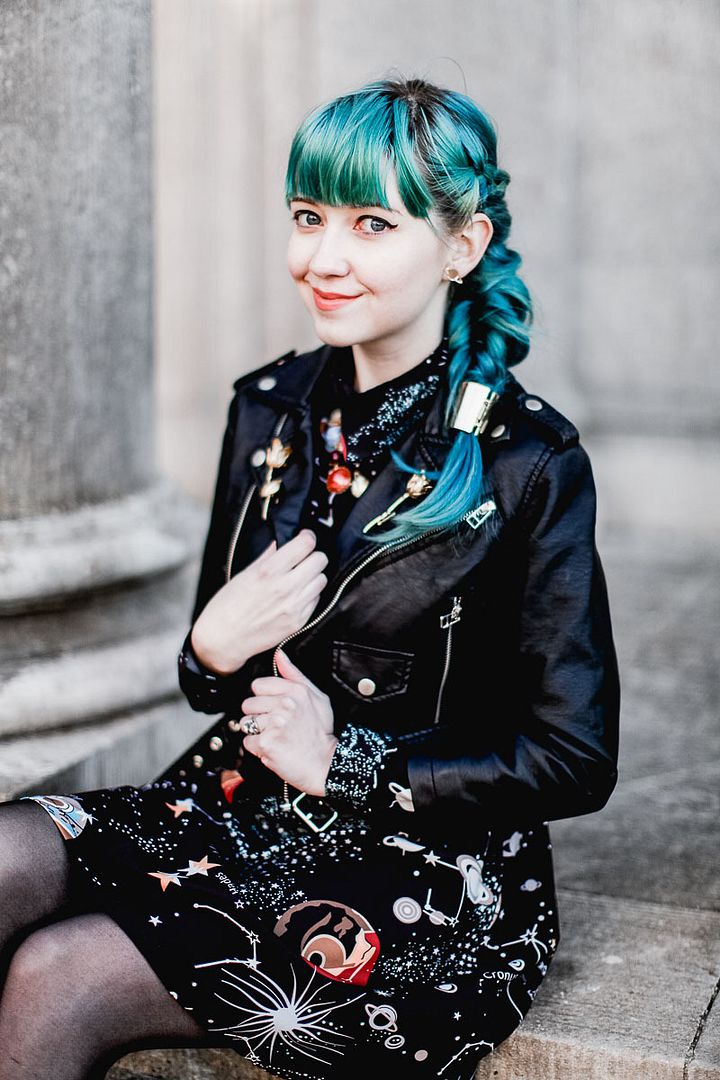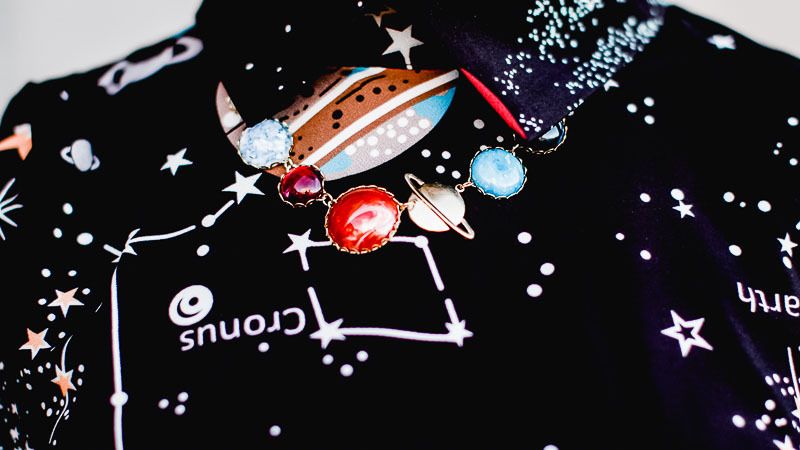 My love of space started my senior year of high school. We moved to Hawaii and my new school offered Astronomy. It was probably the first time I enjoyed science class since Elementary school and there could hardly have been a better place in the world to enjoy the night sky. One of my fondest memories of the class was a field trip we took to an old air strip where amateur astronomers gathered with their telescopes. We were allowed to wander from telescope to telescope asking people what they were looking at and getting to peek at distant nebulas and stars. That class fostered a love of the night sky that has yet to fade and in more recent years branched out into a love a celestial clothing and accessories.
This dress was irresistable to me because in addition to featuring a gorgeous print, it also happens to be inspired by
a Valentino collection I was over the moon
about. The heavenly bodies theme doesn't stop at the dress; I'm also wearing a
solar system necklace
,
earrings of Saturn
, and even added an old rocket keychain to my purse. I don't have theme pieces for every outfit I wear, but when it comes to the stars or the sea, I have pretty much every themed piece I can get my hands on! Even while I'm a sucker for a theme, I do try to only get pieces I will wear loads. This dress though turned out looser and not as flattering on me in person as it looked online, but I think I'll fix that issue by turning it into a skirt--spring has me very inspired to do some closet cleaning. I do want to get rid of some things, but more than emptying my closet I want to DIY and mend pieces that I've been too attached to get rid of but need some adjustments to work better on me.