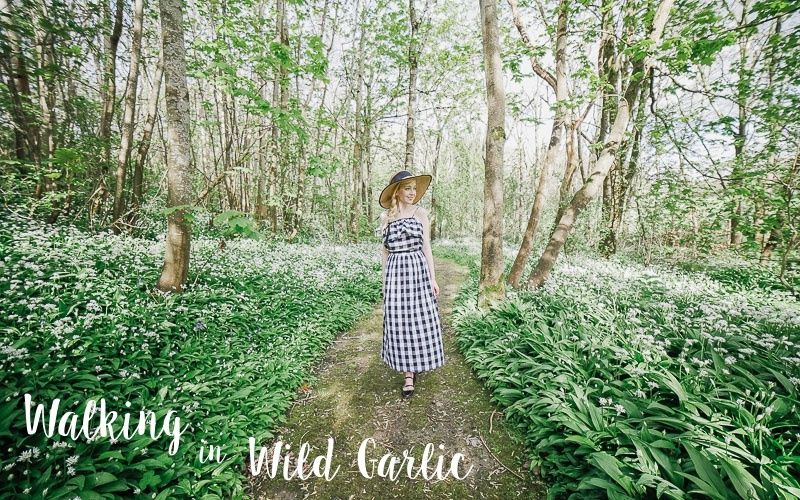 Did you walk barefoot through the morning dew yesterday? Or dance around a Maypole?
I must confess I didn't do either tradition on May Day, but I did spend as much of my weekend as possible outdoors enjoying the lush signs of spring growing in the forest near our home. The wild garlic is in full bloom and it's both beautiful and pungent. I'm tempted to pick some and try to make my own pesto; I've seen a few recipes for it and there's certainly and abundance of wild garlic available to me! It will be another excuse to get out to this pretty path which I'd like to do as much as possible while the weather is nice!
Blueprint Eyewear
recently sent me some shades and asked me how I "chase the sun." And the truth is I chase it anyway I can! The sun is quite shy in Ireland so I'm learning to take advantage of it when it is around. On this day it meant an extended walk through the woods and wearing some summery clothes. Their sunnies are so lightweight I barely noticed I was wearing a pair of sunglasses and the classic shape means they'll suit loads of my vintage inspired ensembles. The lenses are specially made to be smudge and scratch resistant--perfect for someone like me who really abuses their shades often chucking them into the bottom of my bag when I'm headed out. I hope there's more sunglasses wearing days in my near future, perhaps the sun can be persuaded to linger over this island for awhile longer.