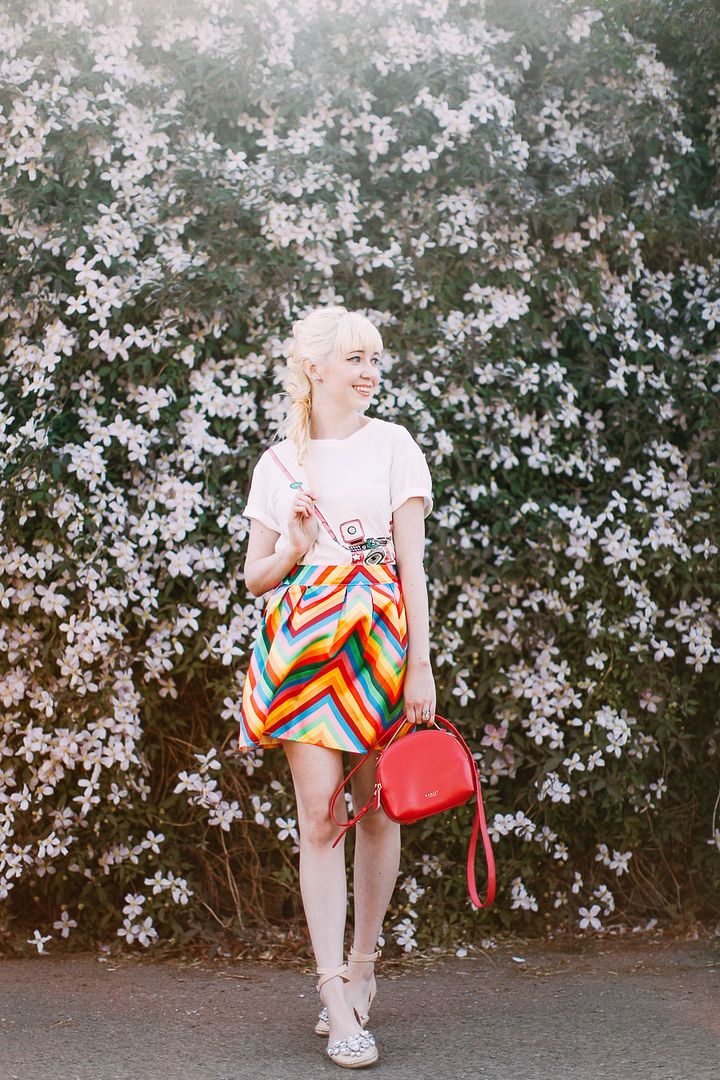 My camera collection
has expanded to faux cameras on tee shirts now!
Clear sign of an addiction. I don't even usually wear tee shirts (not because I don't like them, but because I don't think they suit me). But slap a camera print on it and suddenly I need to have it in my collection. Also recognize
this skirt
? I featured it in
one of my favorite posts
from last summer and it's still one of the my favorite pieces in my collection. It comes in a midi-length but I shortened mine because I can't resist a mini--and midis are pretty tough to pull off when you're 5'1". I didn't pair it with my balloon purse this time, but I did bring out some of my more playful accessories.