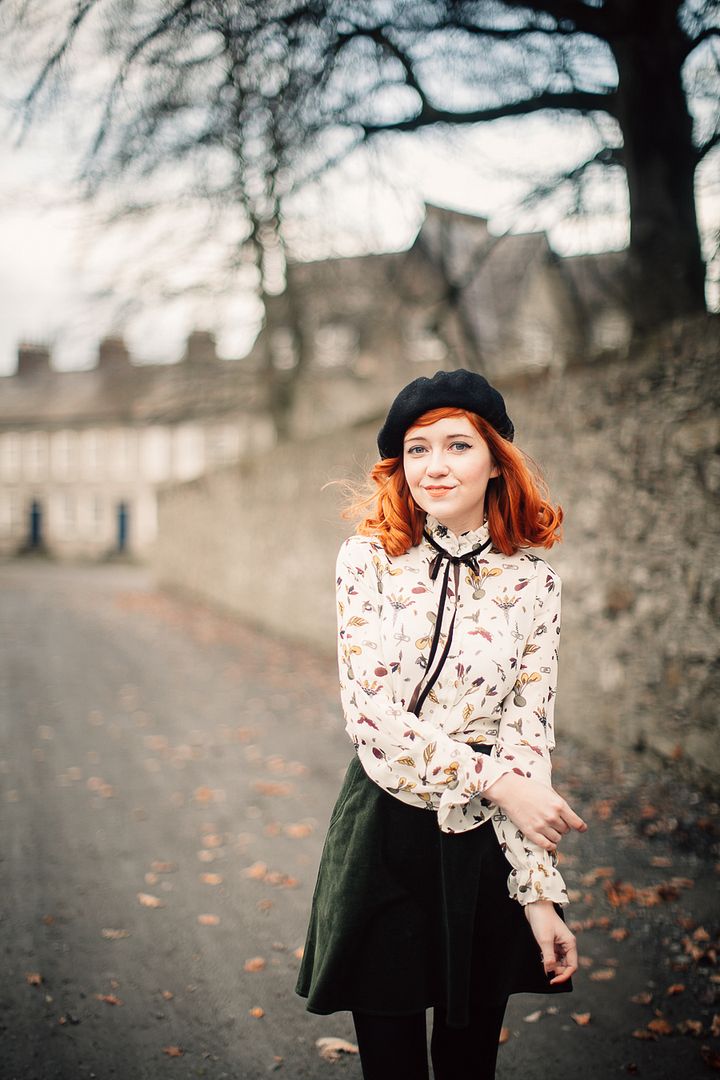 Thomas's first work experience was being a fan boy in a photography studio. He held the fan for models so they got that windblown look in photographs for hair advertisements or something. Because of course that was a real job and of course,
someone
had to do it. I don't really understand the appeal of the windblown look, but maybe that's because my wind is always created by Mother Nature rather than a lanky fan boy. My wind likes to blow my hair into my eyes and mouth and feels anything but glamorous. In January it feels like an icy slap in the face, but we must muddle through with a bit of faux fur and fleece-lined tights to make things bearable. This outfit is a bit of a uniform for me (there's a reason I got
this skirt
in three colors), down to the
butter-soft oxford flats
. I love a little lace-up shoe and these nearly feel like you're wearing slippers.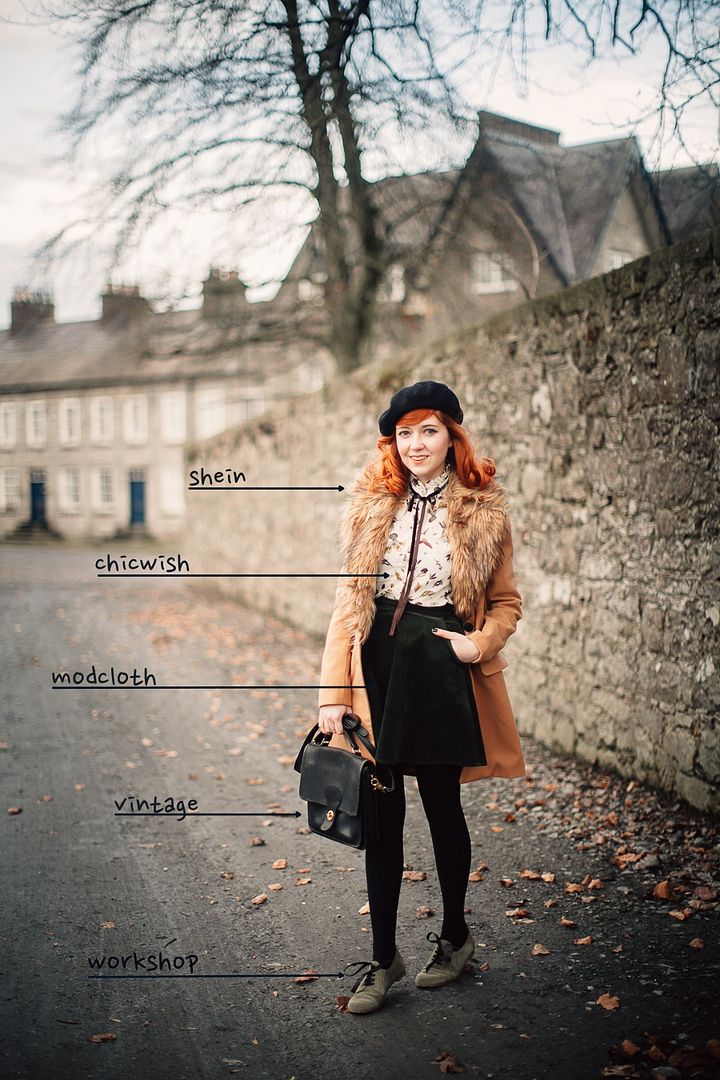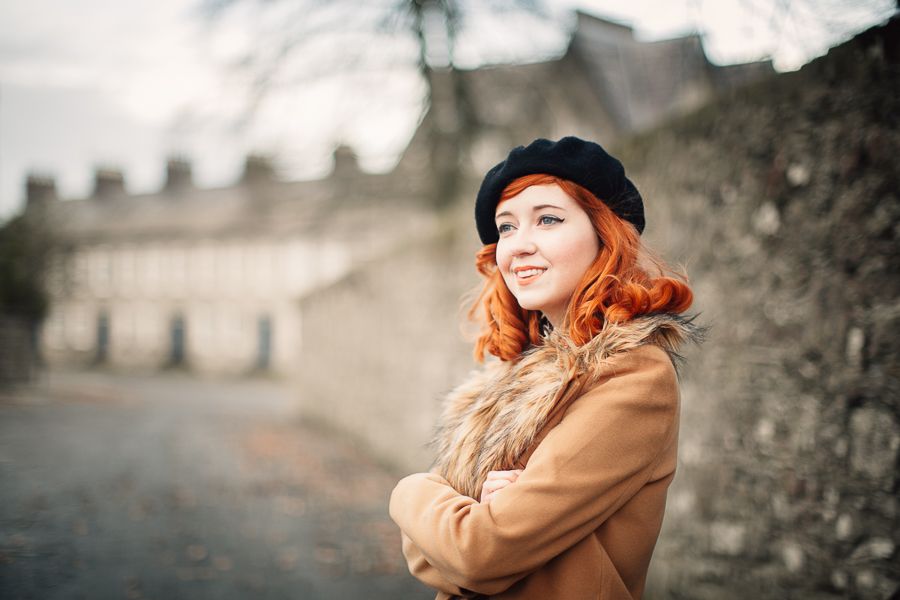 January has felt like a month of seeking comfort and quietly planning for the rest of the year. You spend a lot of time indoors contemplating the meaning of life and why it has to get dark so early in the day. I also have an impending birthday which adds more poignancy to this time of year, although I'm trying to not make too big a deal about aging. It's just a number, right? And all things considered I'm quite excited and ready for a short birthday getaway to somewhere new. Sitting at home with a book and bowl of soup on a cold day is all well in good, but I'm definitely feeling the itch to explore again. Eventually it's time to stop planning and start doing.