I flew up to Portland, Oregon last week for a little visit of that fair city. It was kismet that the weather was cool enough for me to wear my new horse sweater on a day I ended up spotting tiny horses on the streets of Portland! Seriously, one of my favorite streetart sightings ever.
These little toy horses
were tied to old iron horse rings throughout the city by artist Scott Wayne Indiana. They're so cool and very fitting for my blog title--I'm tempted to continue the horse project in my own neighborhood!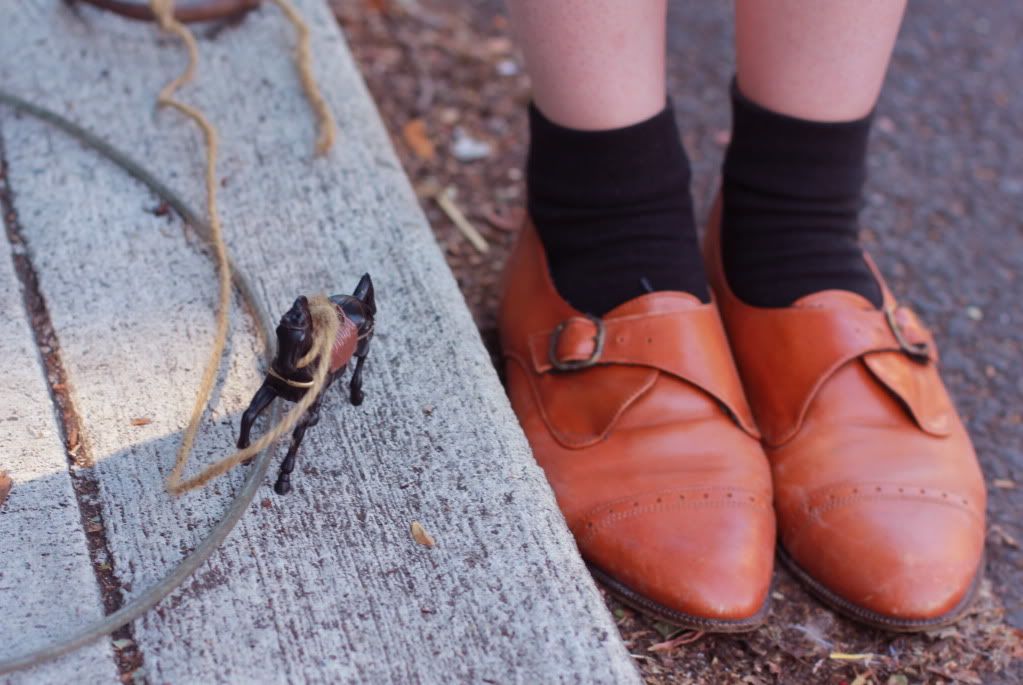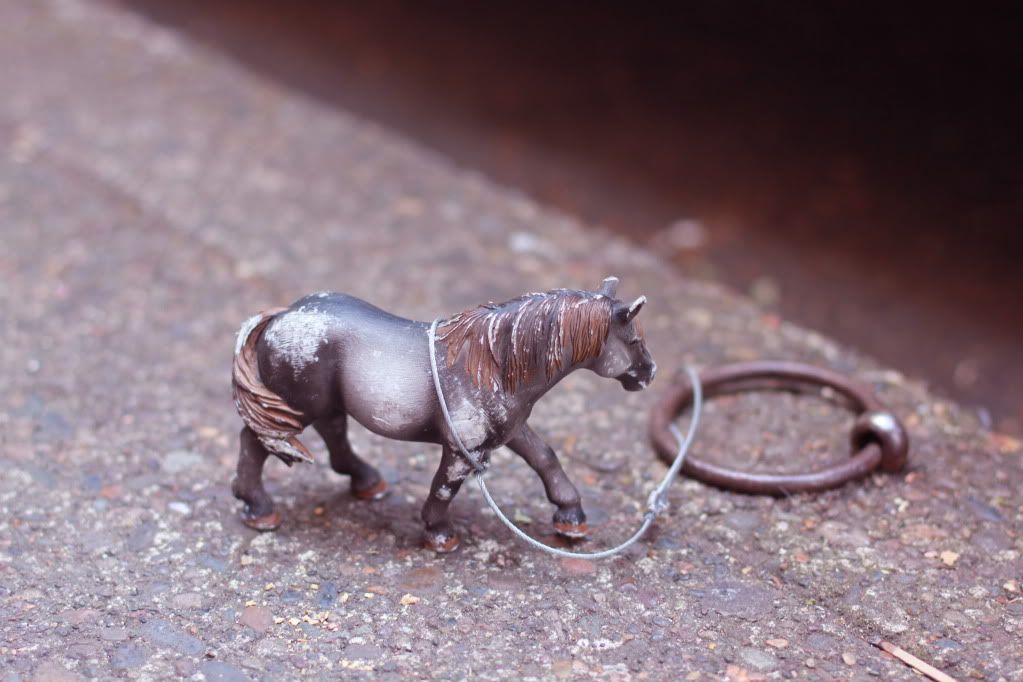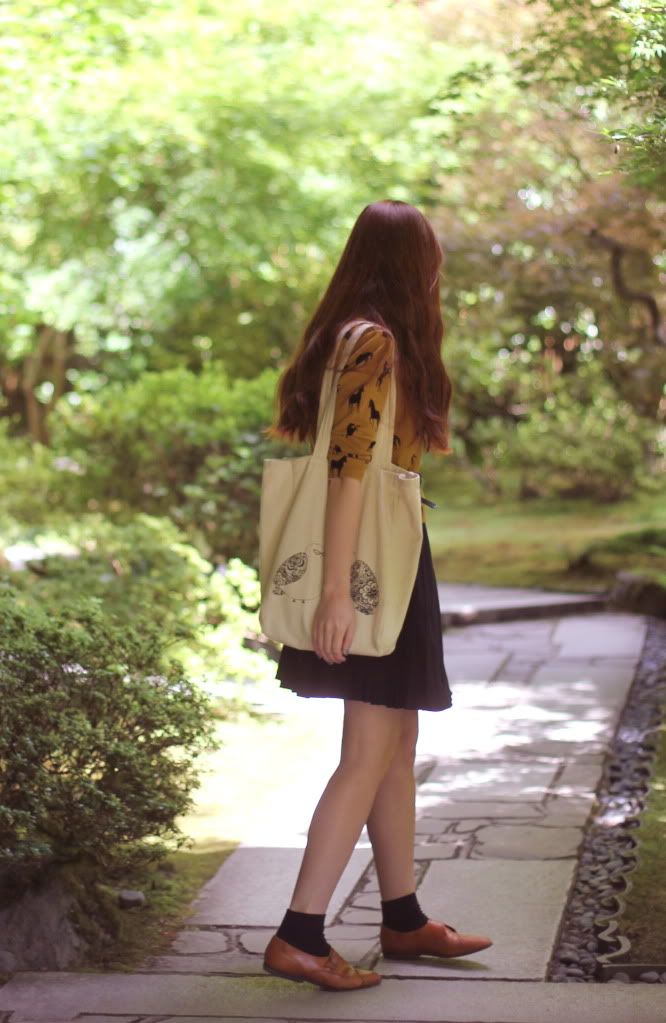 Outfit details:
vintage belt
vintage shoes