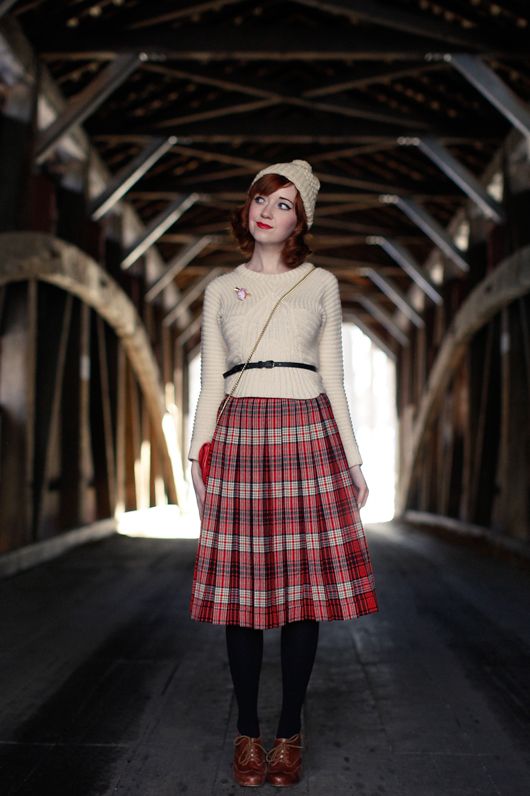 I talked a little about my love for vintage a few outfit posts ago, so it's fitting that I'm wearing loads of vintage today from my sponsor
Have Love, Will Travel
--an equally fitting name that I feel could describe me quite well. I'm actually in the midst of traveling right now; visiting Kansas to see my sister and new nephew (hopefully soon anyway!). These pictures however were taken in Amish country (aka my usual haunts); I thought an old covered bridge would be the perfect setting for the mostly vintage ensemble. Nowadays most of my vintage shopping is done in online curated shops which do all the legwork for you by hunting down nice pieces and measuring everything so you can quickly assess what is a fit. In high school and college I loved the personal hunt for vintage, but every time I go thrift shopping these days I can barely find anything in my size and thrift shops have gotten savvy about marking prices up so it means I spent hours hunting for pieces I could find similarly priced online in five minutes. I'll still always enjoy the random thrift shop visit and antique store day, but my bread and butter of vintage shopping has definitely become Etsy. Anyway, I couldn't be happier with my new pieces and I'm pretty sure the hat will become a staple.
The shop
is definitely worth checking out for well-priced and nicely maintained pieces.
Also, apparently this covered bridge is a popular photography spot because just as I finished and walked back to my car a couple taking engagement photos walked up with a professional photographer--I hope their photos came out pretty!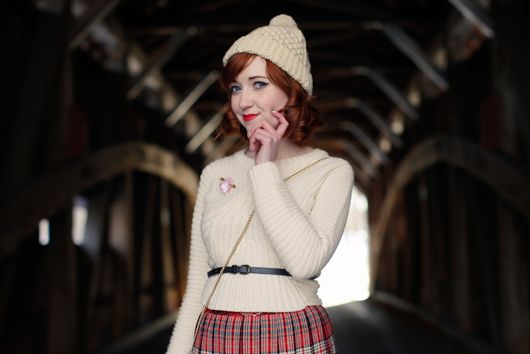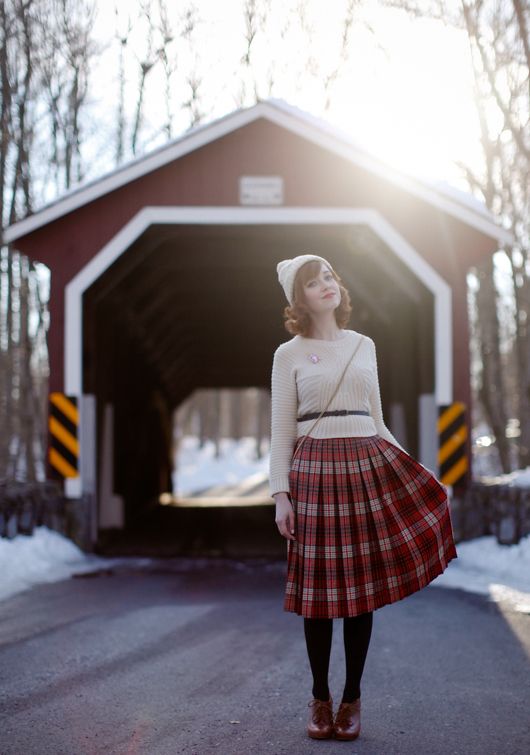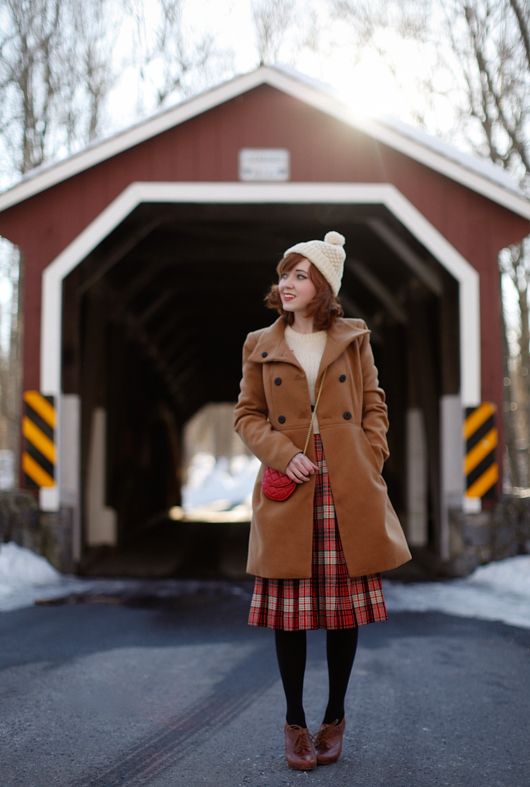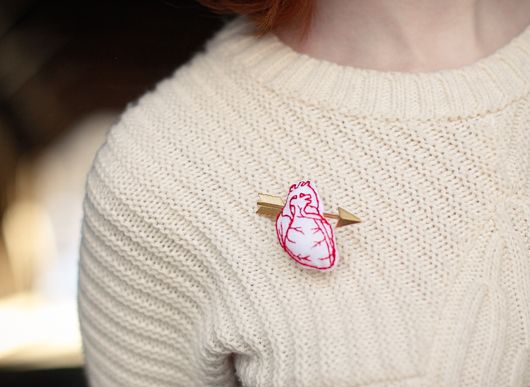 Outfit details:
thrifted belt
Seychelles oxfords