The last couple of days have quietly passed away in Athens. I have done so much traveling since my arrival here that it is nice to slowly savor the city that will be my home for the next few months. I have acquainted myself with some of the major shopping streets, befriended the local pigeons, and tasted enough Leonidas chocolates to rot my teeth.
Outfit details: dress- some shop in Japan, bag- Stadium Swapmeet in Hawaii, shoes- Urban Outfitters, belt- secondhand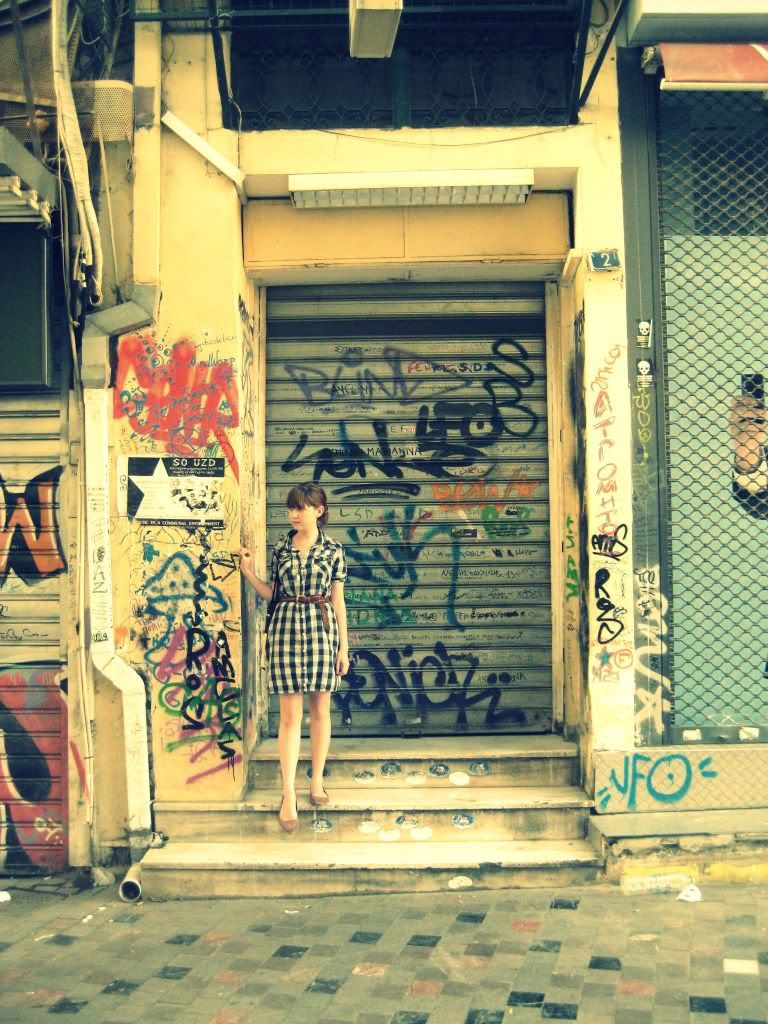 We are also settling into the shared experience that is apartment living. Delegating chores and completeing daily tasks is always an issue. Being the broke college students we are, we are also attempting to wash laundry by hand in our tub and sink. It's fairly effective and air dry clothing is always nice.
Outfit details: shirt- Banana Republic Outlet, skirt- Gap, shoes- Urban Outfitters, bag- Stadium Swapmeet in Hawaii