I am in mourning...for several days I intend to wear black to express my sadness at my return to colder climes and snow-covered paths. Admitting to reality I must retire my ballet flats until warmer days and wear my boots or else break my neck on ice.
Despite my bitterness over weather changes, I am enjoying reconnecting with friends from Greece and mildly shocking some of the people at my school...let's just say visible tattoos are not common where I attend...
Outfit details: dress- Forever 21 (worn backwards), scarf- secondhand, tights- gift, boots- Urban Outfitters, coat- gift (Anthroplogie), bag- Pull and Bear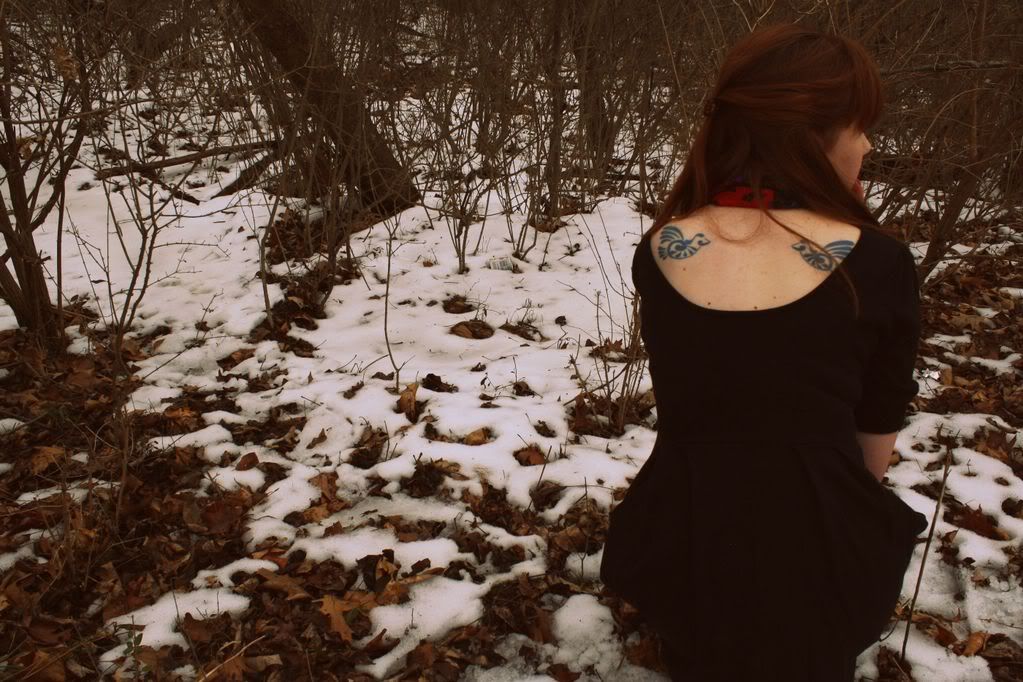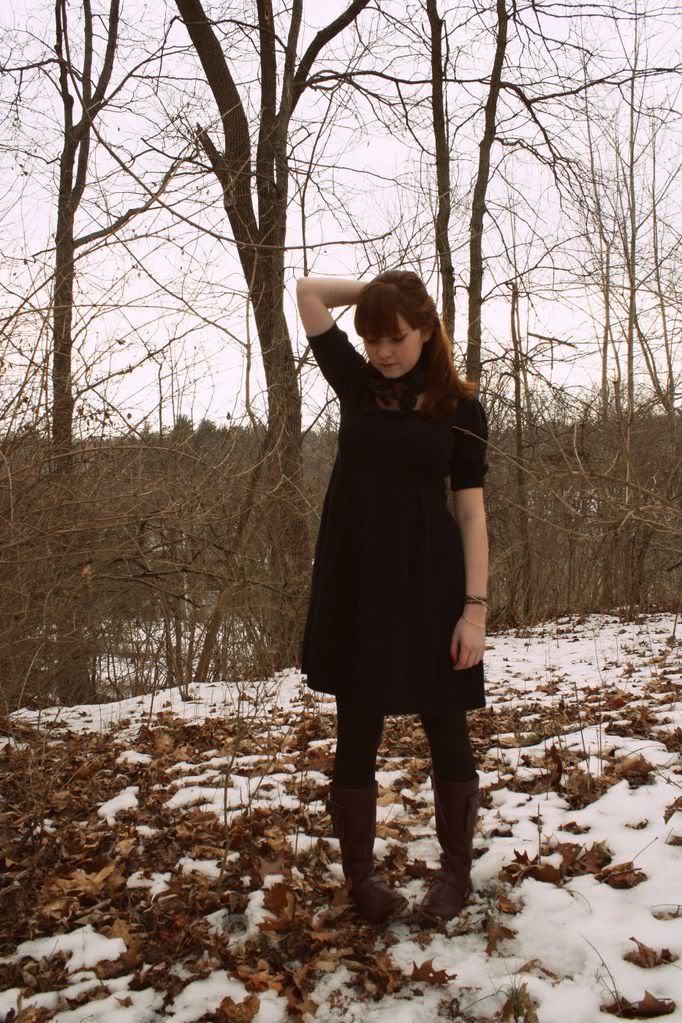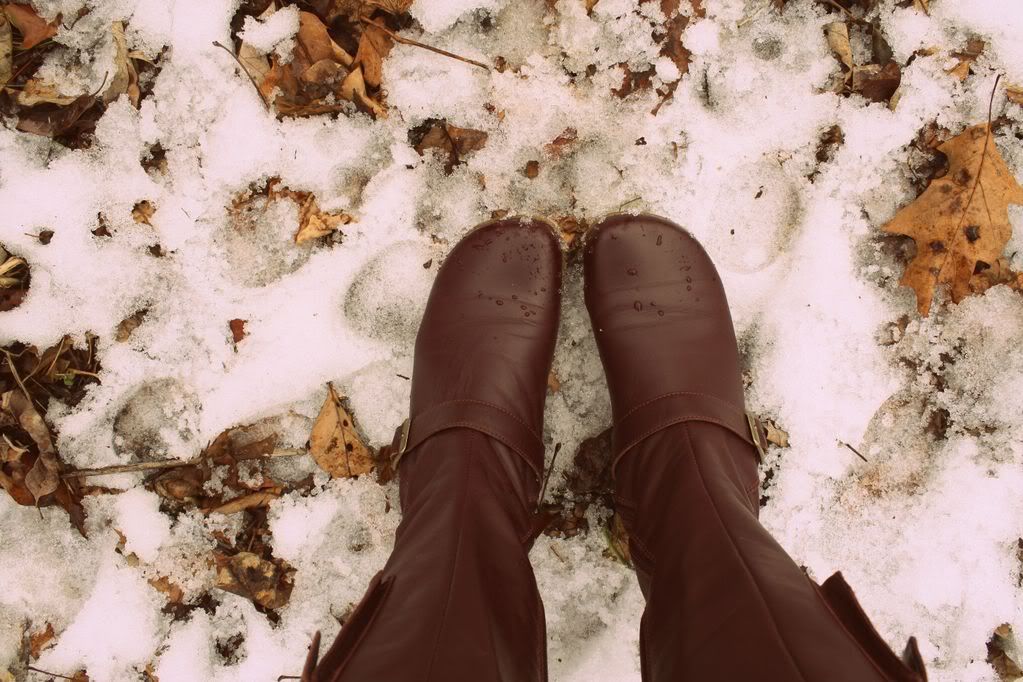 I'm also over the moon to be mentioned on Teen Vogue's site as one of their favorite fashion bloggers. The entire list is full of inspiring bloggers and the description of my site is one of the sweetest I've ever read.