I formally welcome you to my glamorous life as a convenience store cashier. Since freshman year I have worked at this (coveted) position on my college campus. The store is located in the basement of one of the dormitories, which leads to all sorts of interesting characters visiting at all hours of the night. People often stumble through in a dazed hunt for caffeine while dressed in pajamas, though sometimes they come in on scooters, or even rolling chairs...
Outfit details: coat- gift (Anthropologie), turtleneck- H&M, dress- H&M, socks- gift, shoes- H&M, bag- Pull and Bear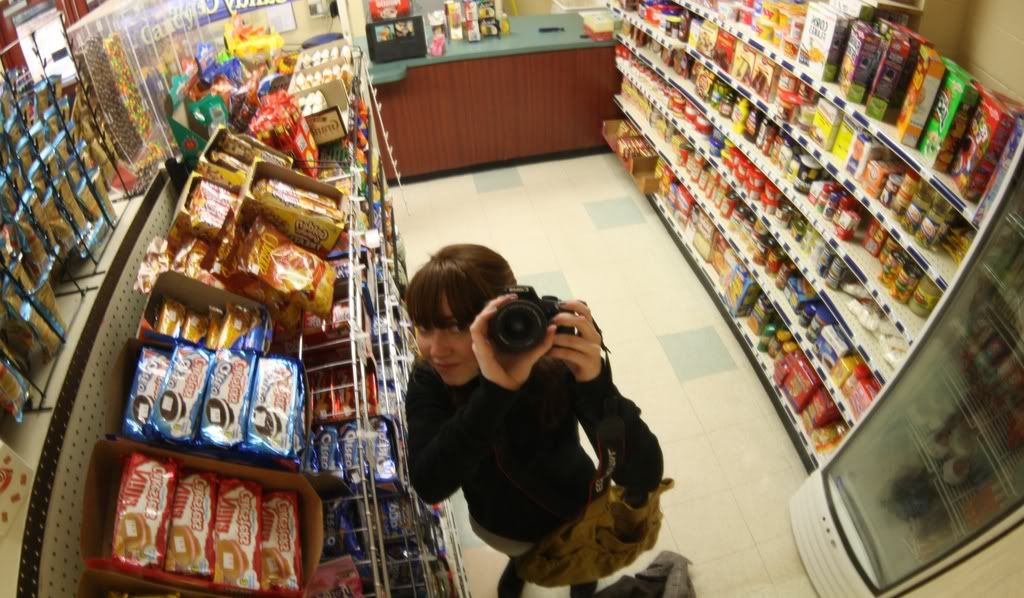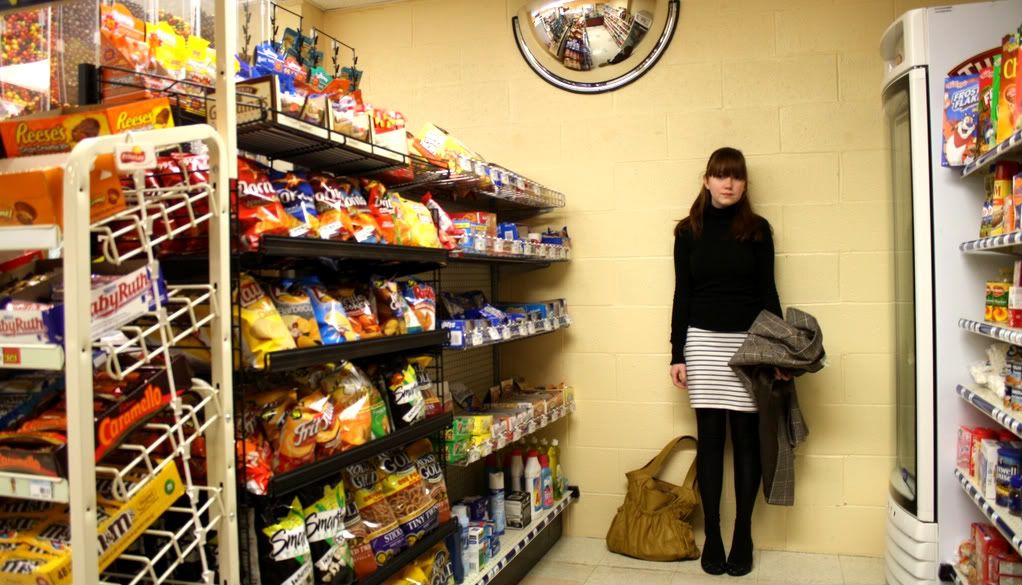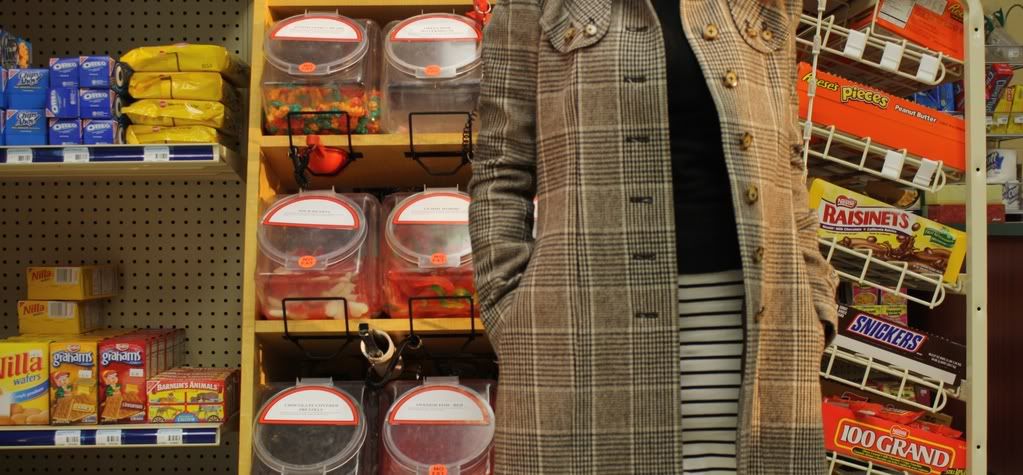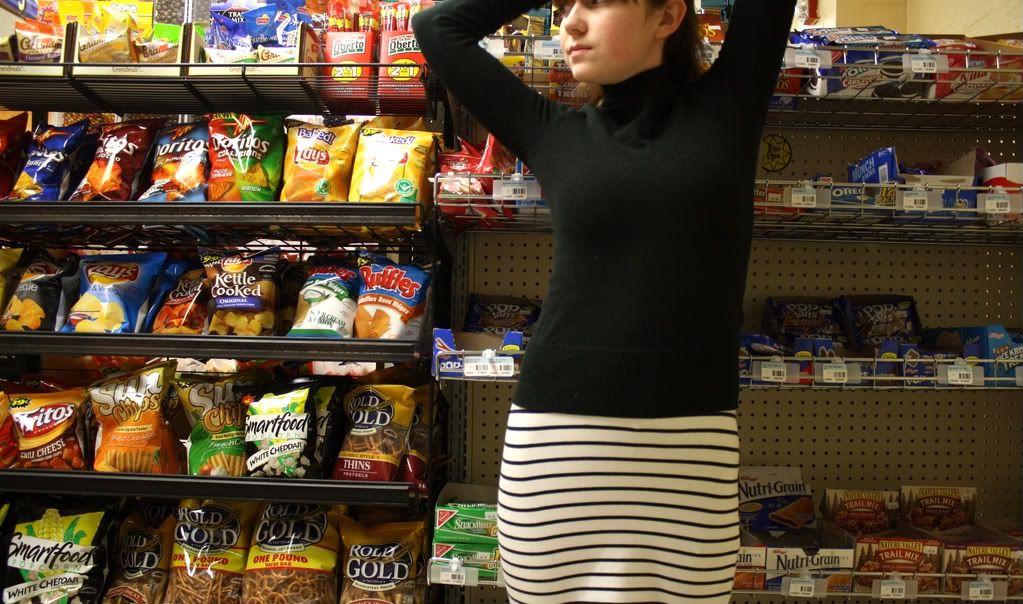 One of my sisters sent me along a lovely surprise for my birthday. I haven't worn or photographed it yet, but the piece came with a clear lucite ring in the shape of an elephant which I have been wearing. The bold, modern feel of the ring fit well with the graphic black, white and green outfit I wore the other day. There must be nothing more difficult to photograph than a clear lucite elephant...
Outfit details: coat- H&M, dress- H&M, sweater- H&M, tights- gift, bag- Pull and Bear, necklace- gift, shoes- H&M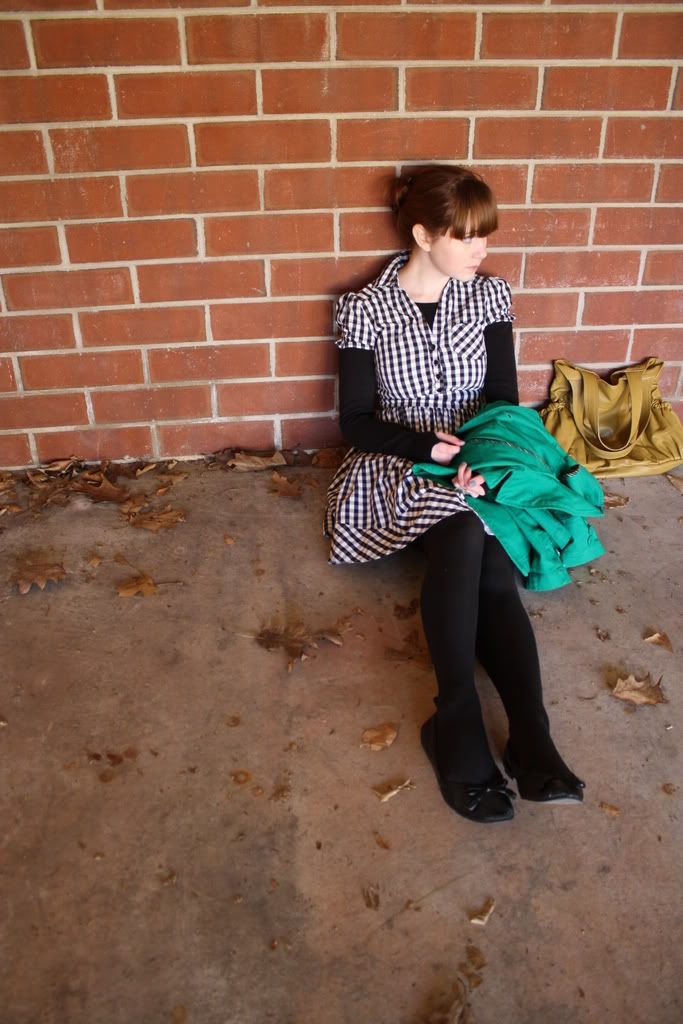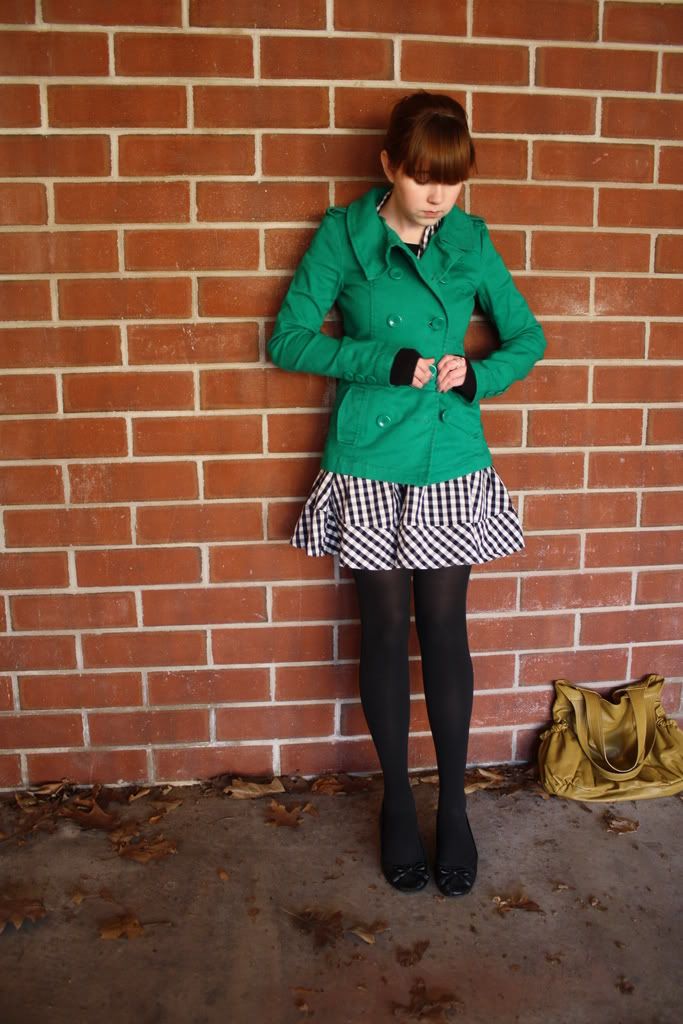 P.S. I would like to thank everyone who sent me birthday wishes. It was simple, good day and several phone calls from family members made it better.