I am now back in the rural Pennsylvania for classes, cashiering, and cafeteria food. These are some of my last pictures snapped while I was in Pennsylvania.
My sister in Georgia snapped this picture for me in the parking lot behind her apartment building--isn't it gorgeous there?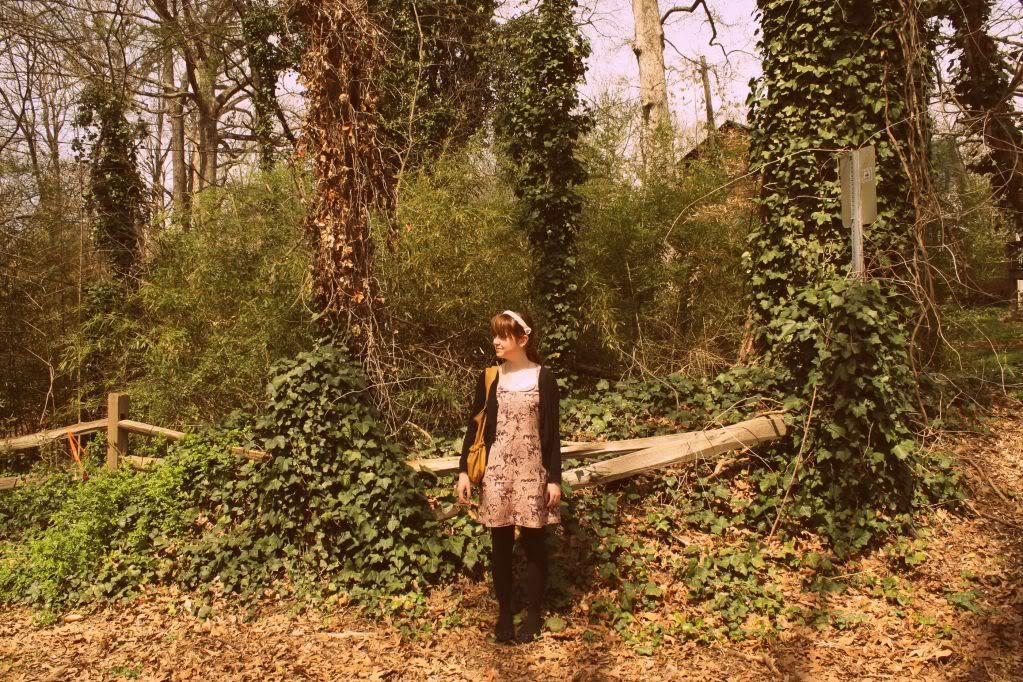 I picked up this dress from Urban Outfitters in the sale section while I was in Georgia.
A detail shot because I love the print.
My vintage headband.
The back stairwell up to my sister's apartment.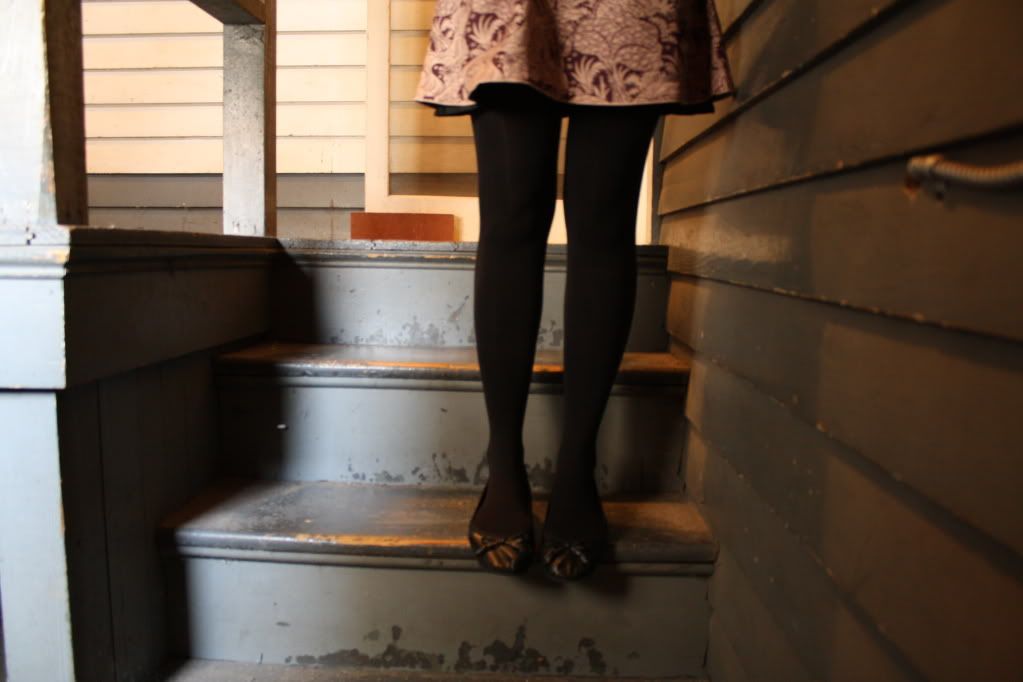 This finger points to more antiques in a little shop.
We had beautiful weather while I was visiting.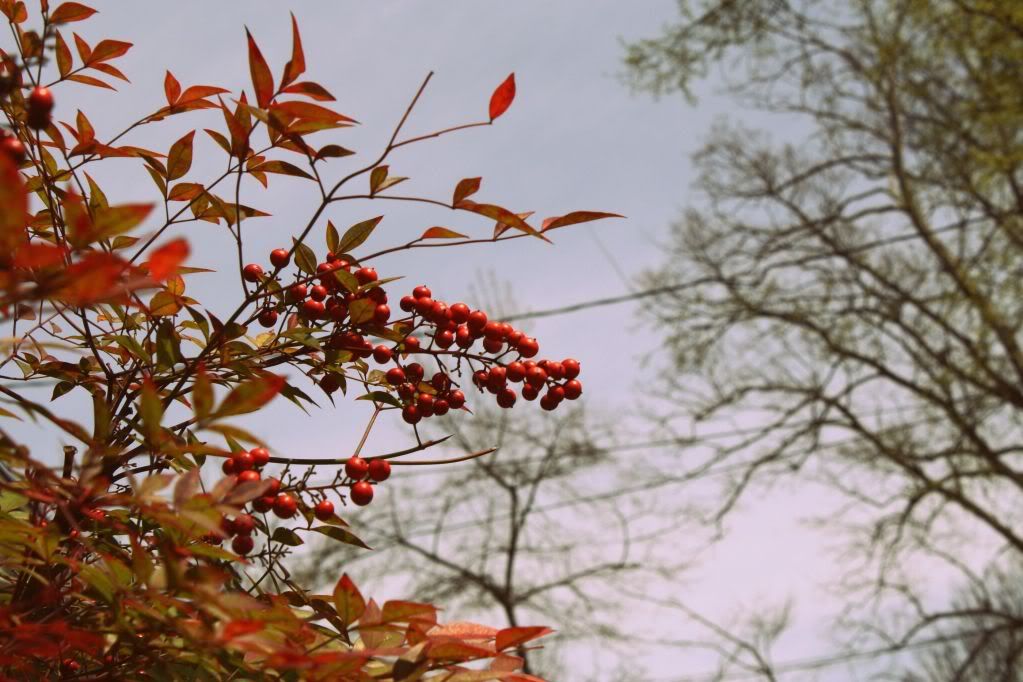 Old photograph in a used bookstore.
This Alexander McQueen dress at Target apparently inspired me to make strange faces in the mirror...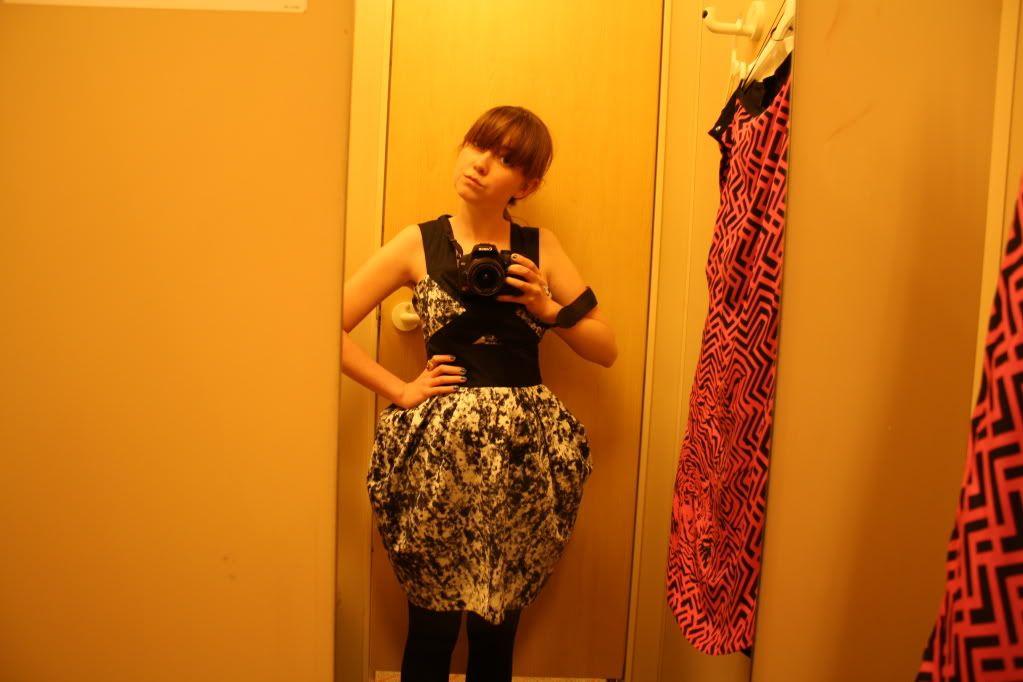 I love the print on this piece, but I didn't end up buying anything.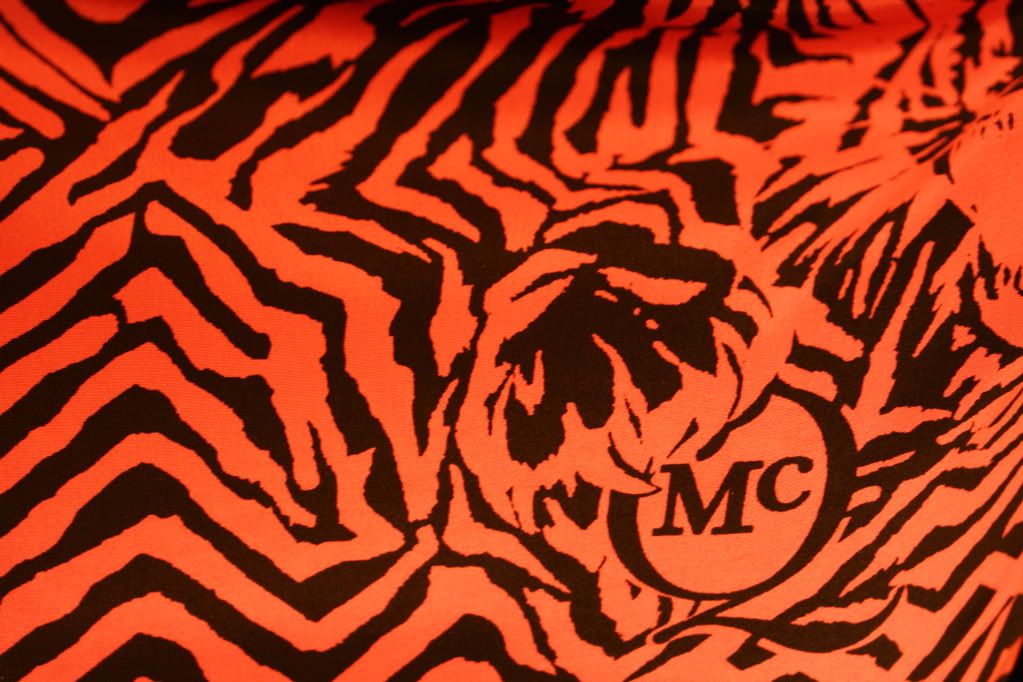 We ate gelato three days in a row...I will miss that.