I only recently came across Shin's blog Fashion Cappuccino, but it was an instant obsession for me. In effort to know the girl behind the blog a bit better I conducted my interview in the style of a fashion-themed game of "would you rather?" (Other interviewees can be seen and read here.)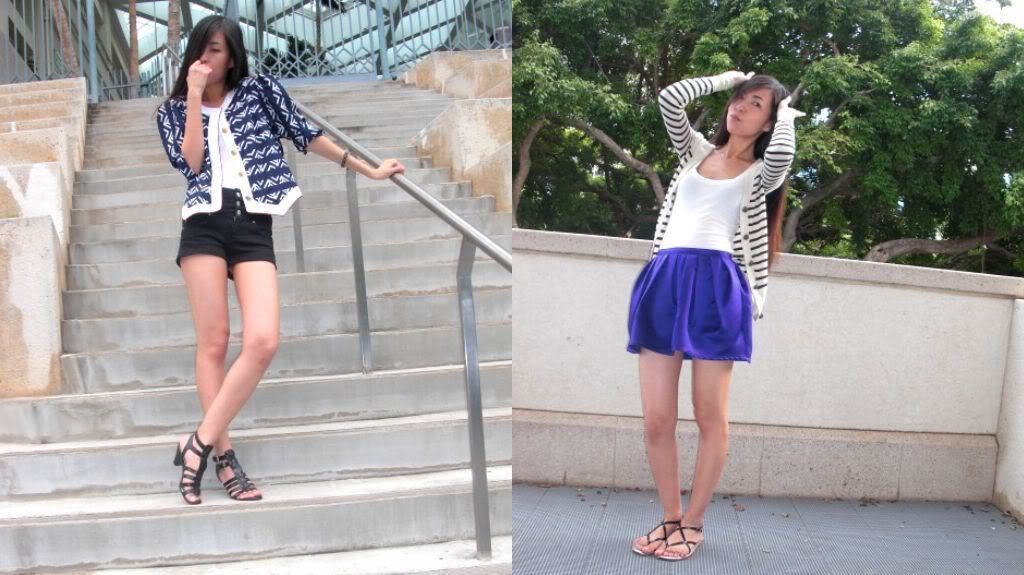 Would you rather dress androgynous or ultra-feminine?
Androgynous. I like pairing soft and tough pieces.
Would you rather emulate Ashley Olsen's style or Mary Kate Olsen's style?
Ashley Olsten's style. She looks so relaxed and confident in her clothes.

Would you rather wear modern, structured pieces or flowing hippy clothes?
Modern, structured pieces. Since my life is a bit chaotic, I want to wear clothing that's neat and keeps me calm.
Would you rather work for Italian Vogue or French Vogue?
French Vogue, of course! It would be such and inspiration to come to work everyday and look at all the great outfits they're wearing.
Would you rather wear a mini dress or a maxi dress?
Definitely a mini dress! Long dresses really overwhelm me and I feel like wearing a blanket in them.

Would you rather shop in a mall or purchase items online?
Online. I don't like waiting in lines and I feel really guilty if I go into the store and buy nothing. When I go to the mall, I do window shopping and browse fashion magazines at a bookstore.
Would you rather meet Coco Chanel or Yves St Laurent?
Yves St.Laurent. He seems like such an interesting and friendly guy to talk to. I would be really curious to know what he thinks about the future of fashion and his opinions about young designers.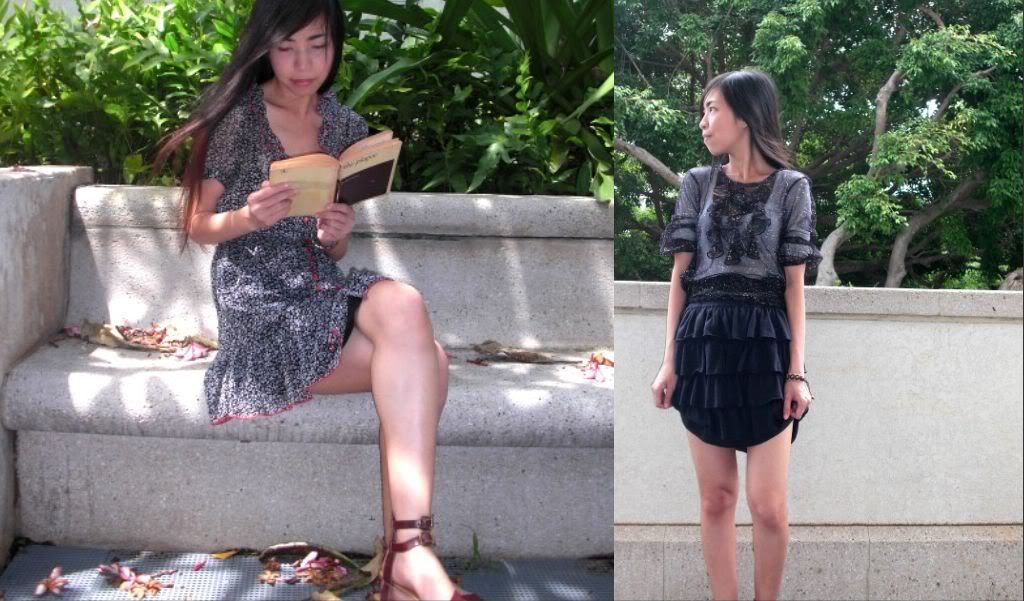 Would you rather wear patterned pieces or solid color items?
Solid color items. For some reason, I don't think I look good in prints and patterns.
Would you rather carry a clutch or a messenger bag?
I don't like carrying anything actually but I would have to say messenger bag. They make me look serious and important.
Would you rather wear a sack dress or a wiggle dress?
A wiggle dress. It sounds fun!

Would you rather wear stilettos or wedges?
Hmmm…Stilettos. I think they're sexy.
Would you rather dance all night in ballet flats or six inch heels?
Ballet flats because if I were dancing in six inch heels, I'll last about 2 seconds.
Would you rather buy six vintage pieces or one designer item?
This is a hard question. I would buy six vintage pieces because I like the feeling of having more clothes and I can mix and match.
Would your rather have front row seats at Milan Fashion Week or London Fashion Week?
London Fashion Week. It looks so exciting and there are tons of celebrities and bloggers to ogle at!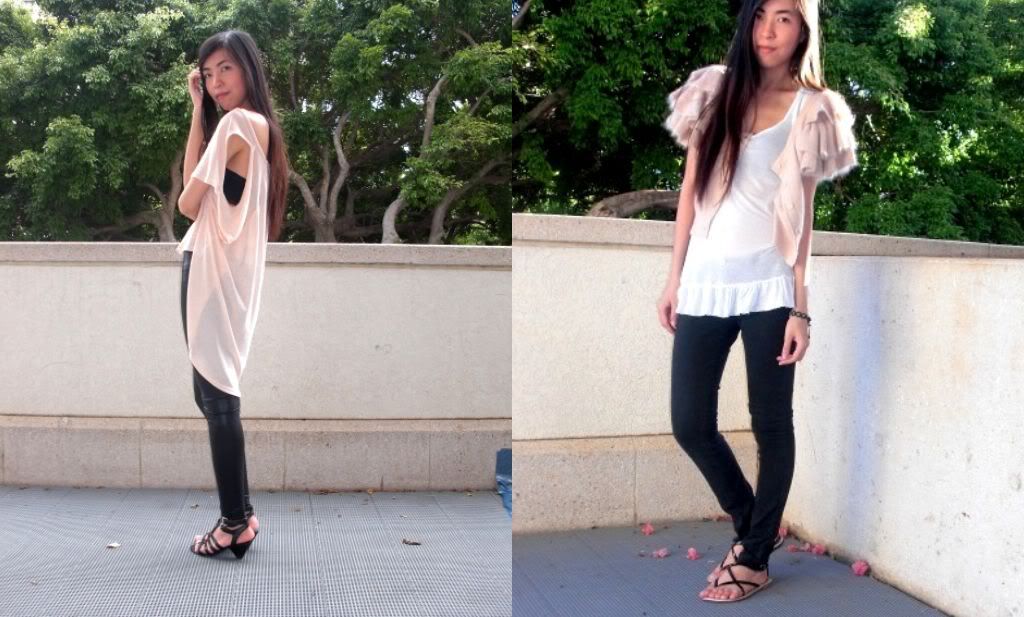 Would you rather wear polka dots or stripes?
Polka dots! They're so cute and flirty.
Would you rather work for Anna Wintour or Rachel Zoe?
Hmm…..another tough question. Rachel Zoe. She smiles more often than Anna Wintour.
Would you rather live in the 20s or 60s?
60s. So I can go to the Beatles concert!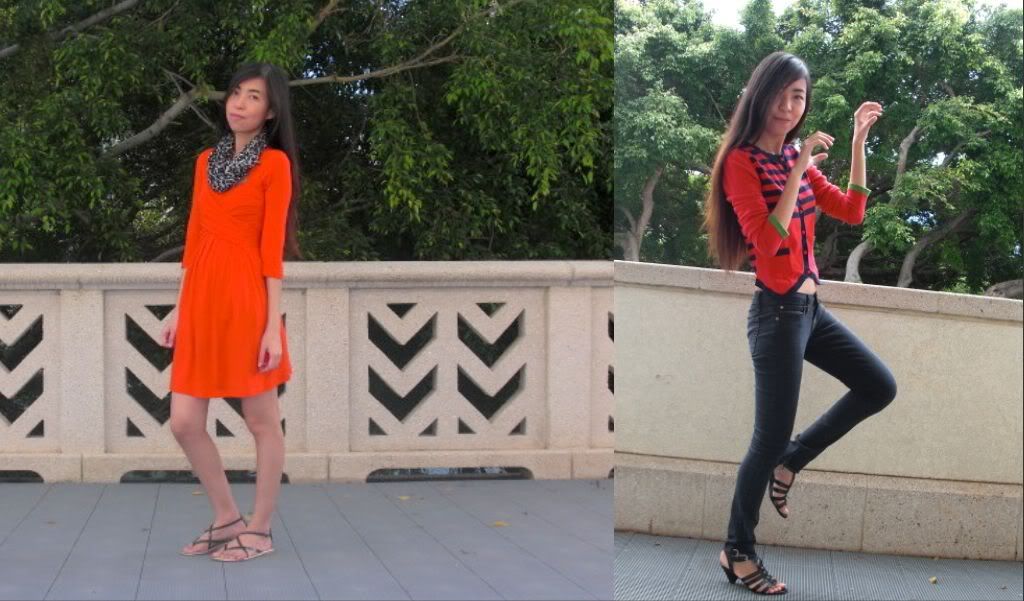 For more of Shin, visit her blog Fashion Cappuccino.