I wish that I could dance across these cold waves,
To reach that place where the ocean reaches the sky,
And with full heart bid goodbye to the day.
Then, with open arms to welcome the night,
Saying farewell to the seals and selkie alike,
As the world darkens and fades from sight. --nonsense words by me
Outfit details: dress- H&M, bag- Pull and Bear, shoes- Urban Outfitters, shoe necklace- self made, horse charm- Mother's from childhood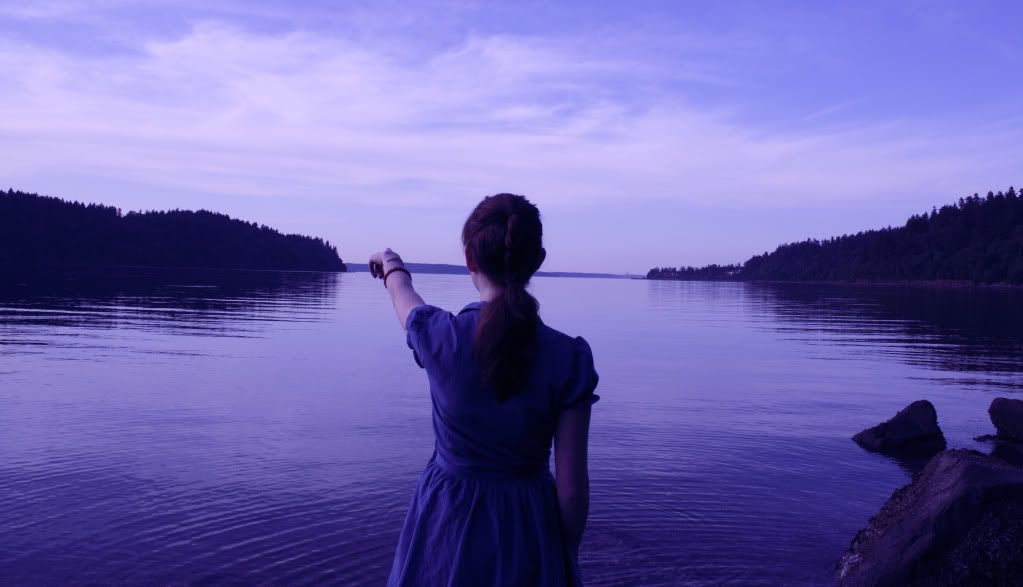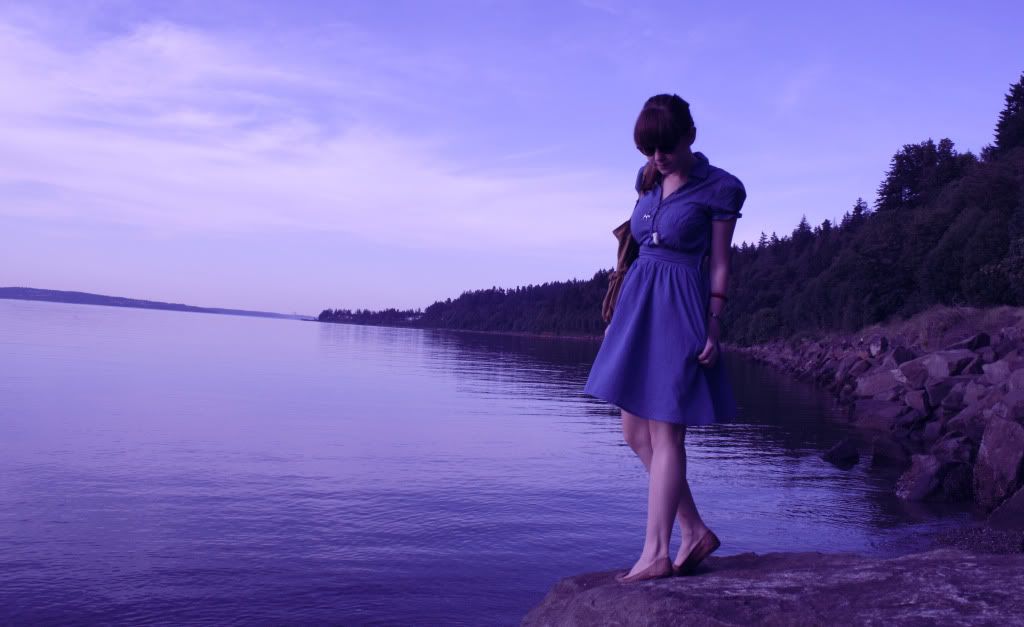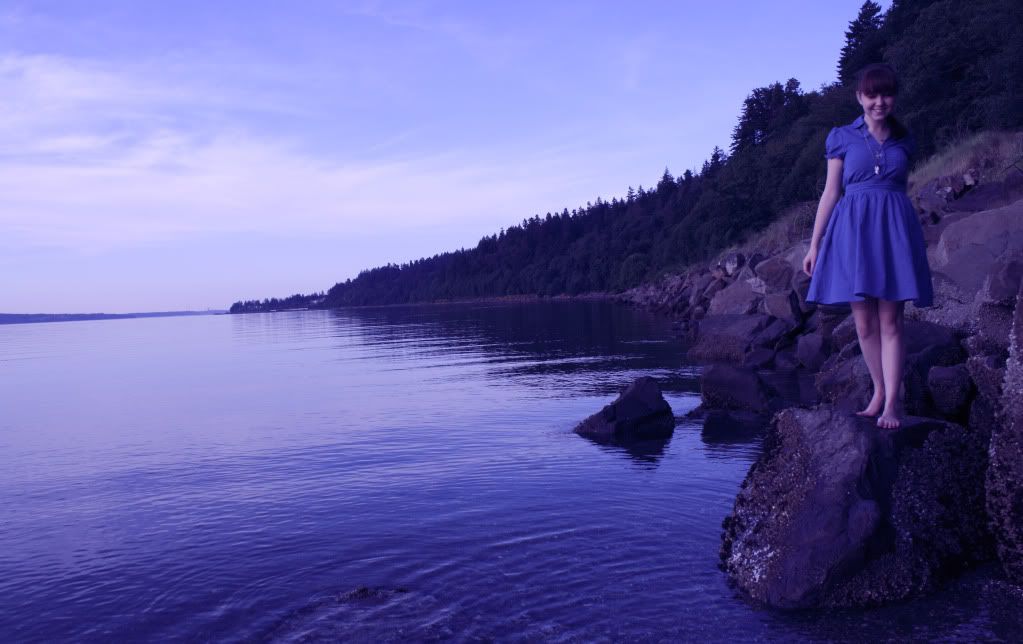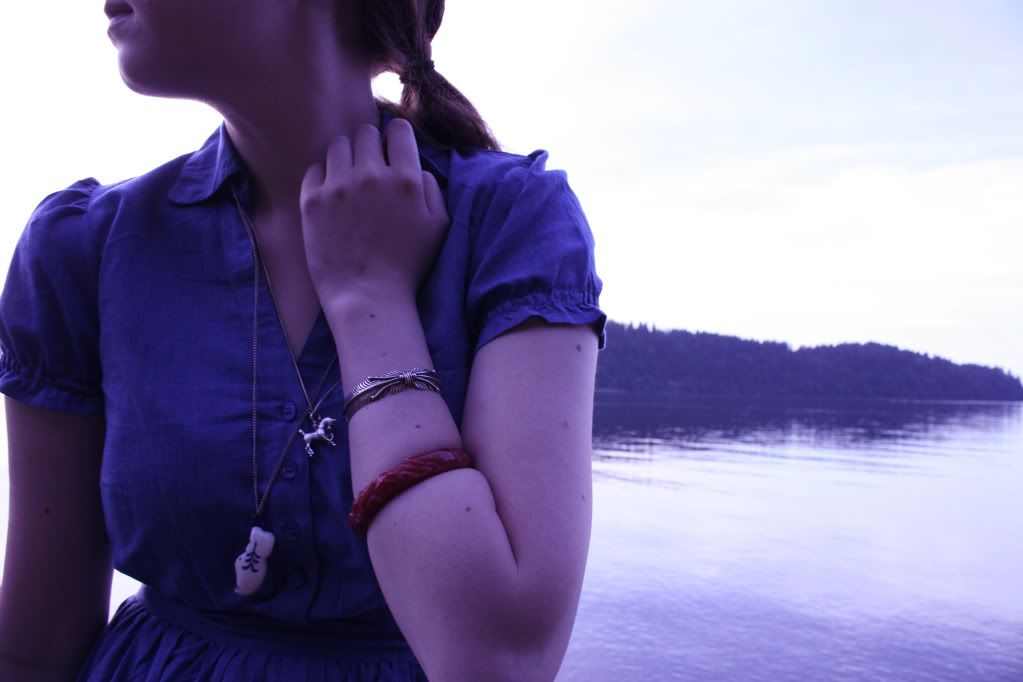 My favorite time of year is a long, lingering summer evening. When the sun has set and the balmy air begins to cool my limbs stir with restless energy and I seek occupation to make use of this beautiful time. Lately, I have indulged in small games of badminton on our family's tiny square of grass.
Outfit details: shirt- In4mation, shorts- customized J Crew pants, shoes- Urban Outfitters