When I asked Sally Jane to plan her dream party I was excited to read her responses and with a guest list that includes the fictional, whimsical, and profound she did not disappoint! The evocative setting she described seems as well-captured as the various locations she has photographed for her blog with aid of tripod and self-timer. Her eye for beautiful clothes has paid off in not only an enviable wardrobe but an amazing Etsy shop filled with treasures waiting to be snatched up.
What type of party is it? This is a girl's night out. No boys allowed! A casual gathering of women that starts in the early evening and ends as the sun rises. Lots of girl talk and dancing and looking at each other's shoes.

Who's invited? Jane Birkin, Dorothy Parker, Tallulah Bankhead, Debbie Harry, Ivy Carson from The Changling by Zilpha Keatley Snyder, Scout Finch, Eudora Welty, Harper Lee, Zooey Deschanel, Amelia Earhart, Flannery O'Connor, Zelda Fitzgerald, Buffy Summers, Elizabeth Hawes, Coco Chanel, Bonnie Parker, Little Edie Beale, Neko Case, Audrey Hepburn, Barbara Stanwyck, Ramona Quimby, Regina Spektor, Diane Arbus, Kate Winslet, Dorothea Lange, Hermione Granger and Princess Buttercup.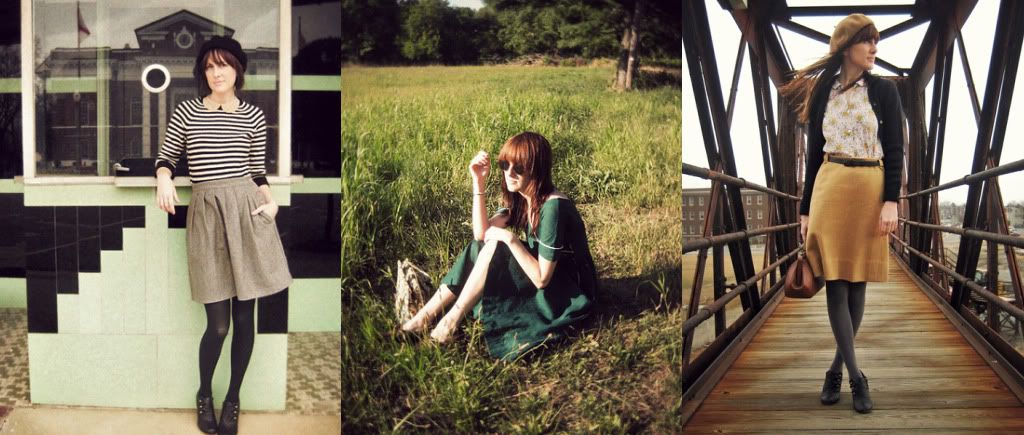 Where does it take place? In the Deep South, under magnolia trees and live oaks hanging thick with Spanish moss. The grounds are covered with picnic tables and old timey quilts. The party begins just as the sun sets and the fireflies are beginning to emerge. There are lanterns hanging from the tree branches and the cicadas and crickets are singing loudly. There's a Dixieland jazz band playing. The sky is clear, heat lightning flashes above and thunder rolls in the distance. In other words, it's a perfect summer night.
What are you serving? An old fashioned Southern picnic complete with cold fried chicken, potato salad, homemade rolls and summer pickles with watermelon and pecan pie for dessert (magically this is all vegetarian - no animals were harmed in the throwing of this party!) We eat off of paper plates and drink cocktails out of Solo cups. Lots of cocktails.
Who would get to sit next to you (and why)? I'd want to talk to everyone so I'd have to mingle throughout the night.
What is the theme or what is everyone wearing? All of these women have been transported through time from the best moments in their careers and lives so they're each decked out in their period wears. Zelda's wearing her best flapper dress, Amelia's has her leather jacket, Audrey's in a little black dress and so on...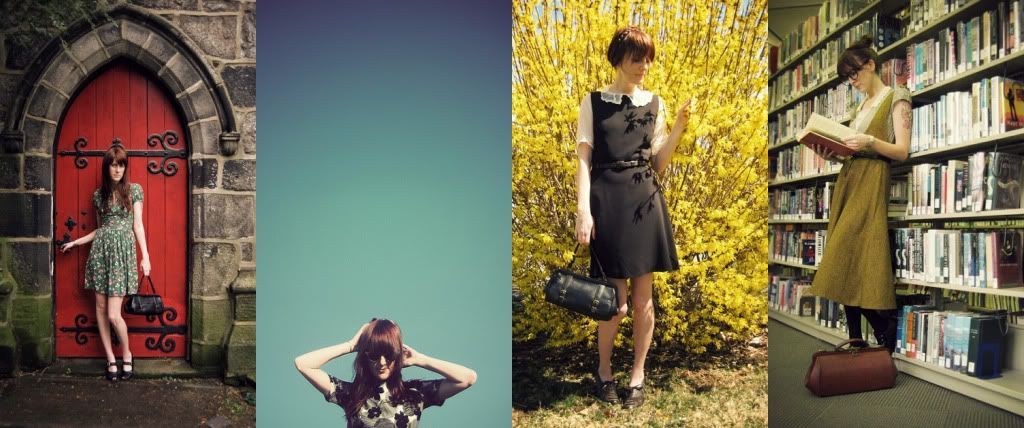 Are there any party favors? There's an old timey black and white photo booth where everyone is taking photos. Each person leaves with a handful of shots with their newfound friends.
What are the hot topics of the evening? Music, Hollywood gossip, politics and boys, boys, boys.
Who is the last to leave? Miss Summers used to staying up all night so she's the last one to leave.
Who is the most likely to get drunk and dance on the table? Tallulah was dancing on the tables even before she was good and drunk. She's soon joined by Debbie and Bonnie and Zelda. Oh, and me.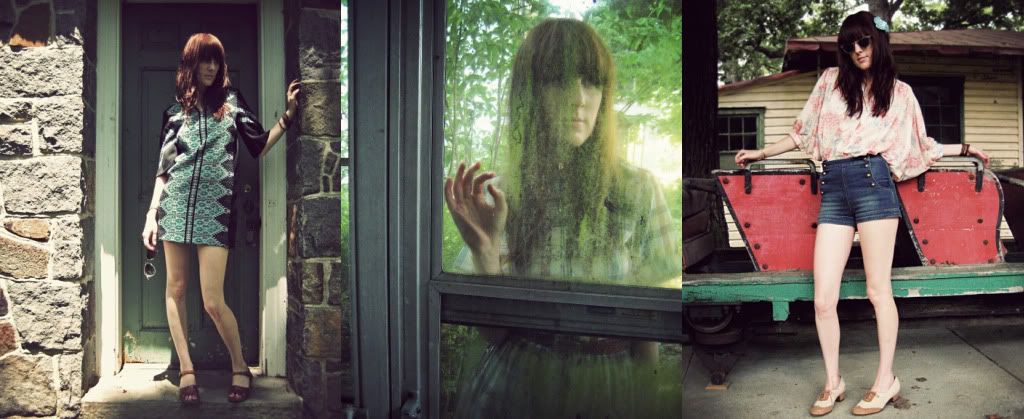 For more of Sally Jane visit her
blog
.