I was pondering the history of this dress the other day as I wore it. Surprisingly it is not my favorite dress and I don't wear it often, and yet some of my favorite memories have taken place while I wore it.
We had a rocky beginning (this dress and I), despite our meeting in the lovely Japan. I bought it mid-text message feud with friends while I shopped alone in downtown Sapporo. The friends were supposed to meet me, but had not come and had decided to text me instead to meet them on the other side of the city. They added that we might go back across town in a couple hours, but they weren't certain. I didn't want to pay double the subway fare for indefinite plans, but ultimately I decided seeing my friends face to face was better than arguing with them through a phone. Much of our nonverbal dialogue took place while I was in the dressing room at Thank You Mart. I also judged that if I could fork over the cash for a subway ride I didn't want to take, I could afford an adorable vintage dress with a peter pan collar for 360 yen (around $3) that I did want.
Its next outing was much more auspicious. I wore it after an amazing yukata party another host student held. Stuffed full with amazing food and still relieved I had not been burned by the various fireworks we had set off, I slipped out of my borrowed iris print yukata and into this dress; pairing it with my gold flats and vintage leather belt. In a subway locker downtown a friend and I stored our yukatas before trotting off to a Rockabilly club. Around 3:00 am with legs and feet aching from nonstop dancing we ambled to an all-night ramen shop with some of the djs from the club. After eating our fill and being gifted with dozens of free Rockabilly cds, we wandered to Odori park to sit on a bench and watched the sun rise while recounting and reliving the glory of the night. When the first subways of the day started up again at 6:00am I finally went home to my host family and sleep.
The dress has been worn often since then, but lately had taken up residence in the dark recesses of my closet. So, when I saw it recently I thought it deserved another outing and while the events of this particular day can not compare to the memories it already carries, some days are best spent remembering wonderful events and complex people. Further, when I ponder how much this dress has endured with me I can not help but wonder what adventures did it indulge in before I was even in the picture...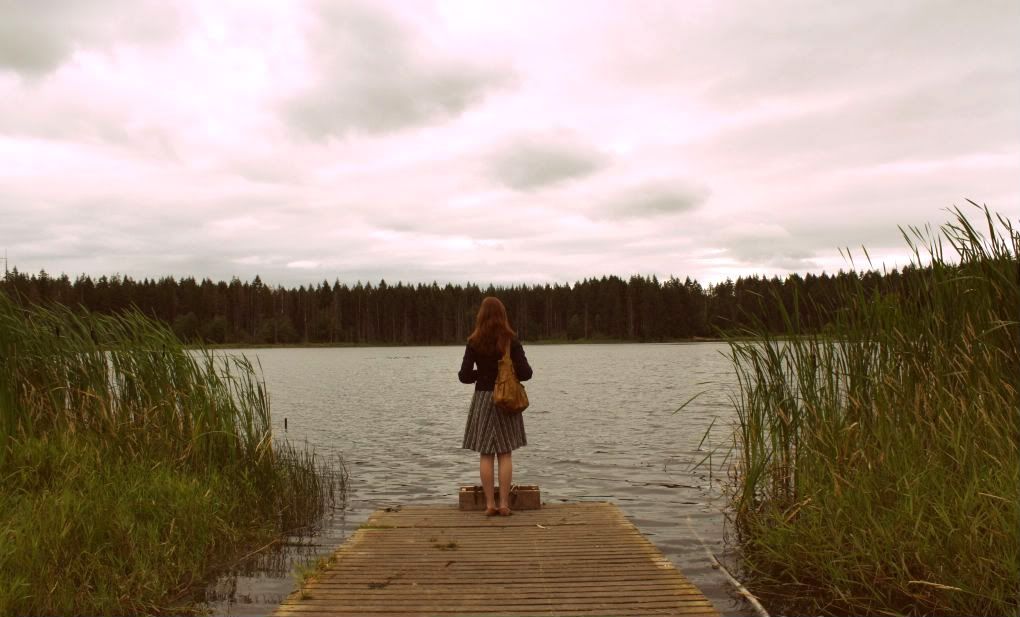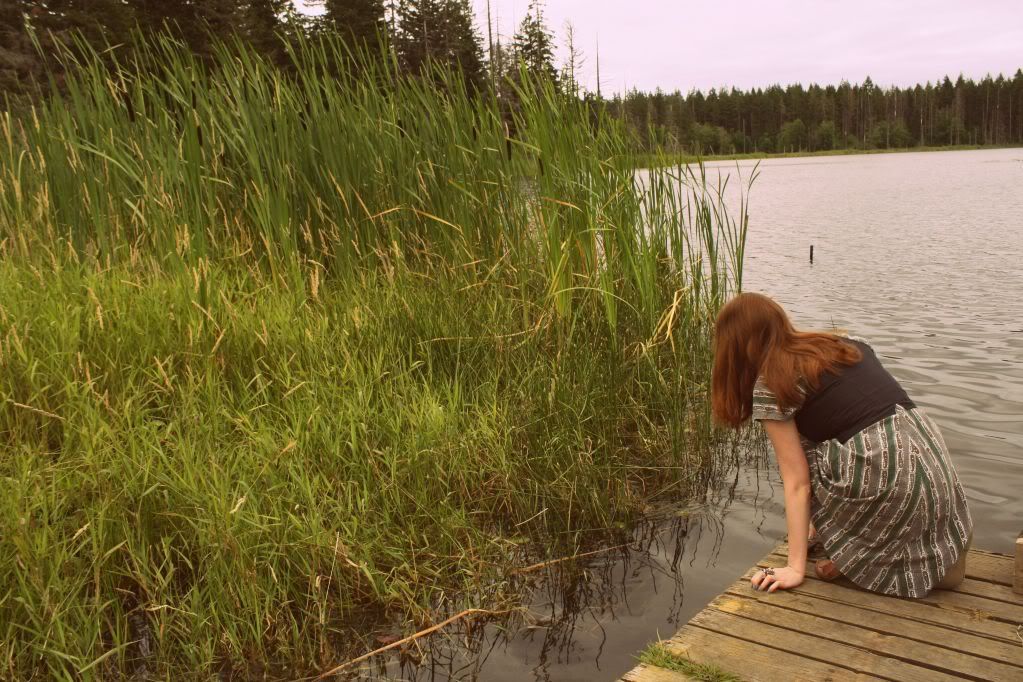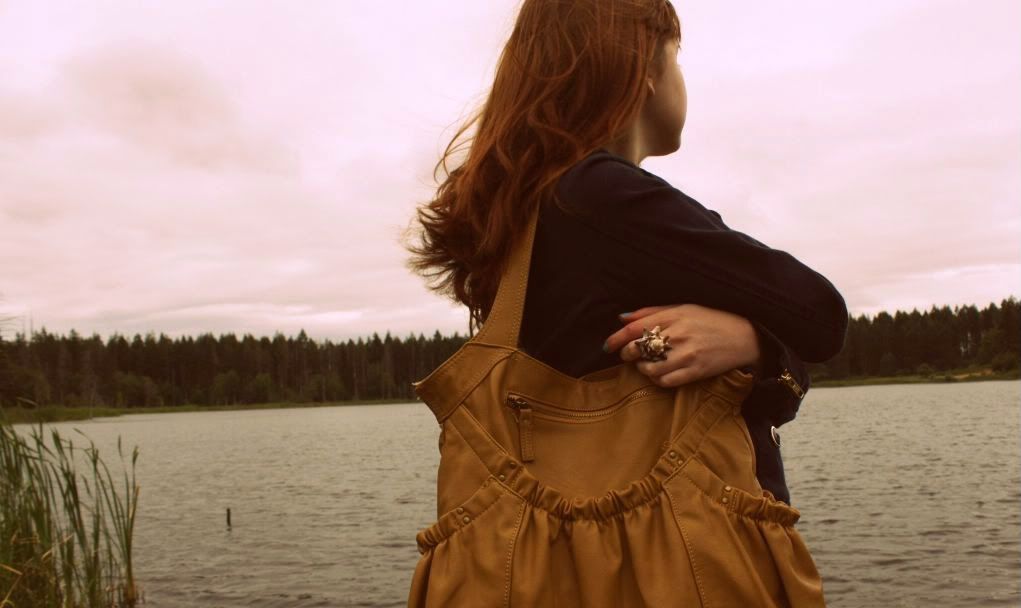 Outfit details: jacket- H&M, dress- vintage, vest- H&M, bag- Pull and Bear, shoes- Urban Outfitters, ring- gift from my sister