For my latest post on World Ugly I'm investigating the dirndl dress. When I was little my family lived in Germany for a few years and for some reason or another my mother thought it fit to dress us all in dirndl dresses, complete with frilled white blouses and socks. With runways from Miu Miu to Anna Sui taking inspiration from the dirndl I decided to get my hands on one.
The vintage originals can be hard to track down, but are worth the hunt with their beautiful embroidered details and quality fabric. Thankfully, Bows and Bandits is fully stocked with gorgeous dirndl dresses in a variety of colors and sizes, which takes a lot of drama out of the hunt.
For its first outing I donned the dirndl dress backwards, which takes out the Oktoberfest vibe of the dress.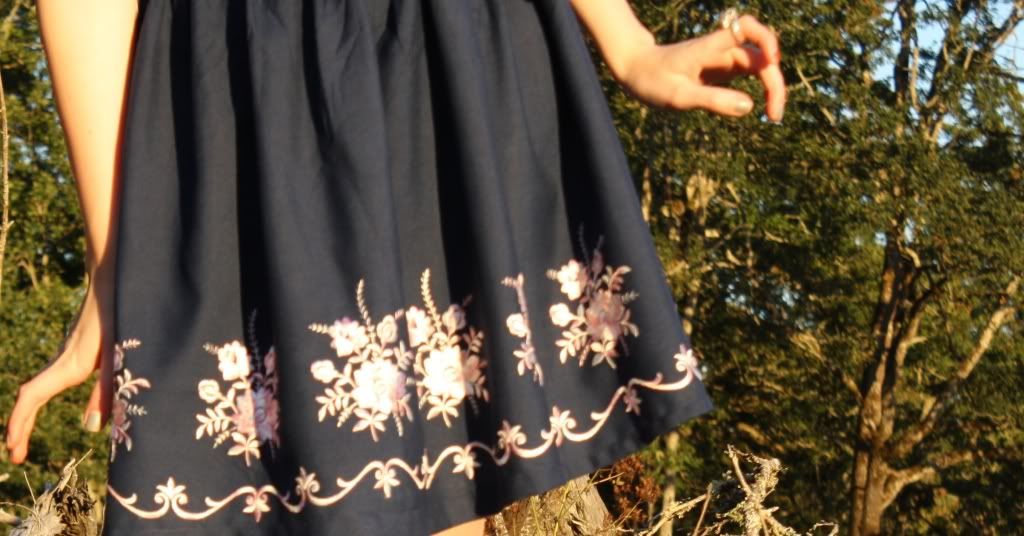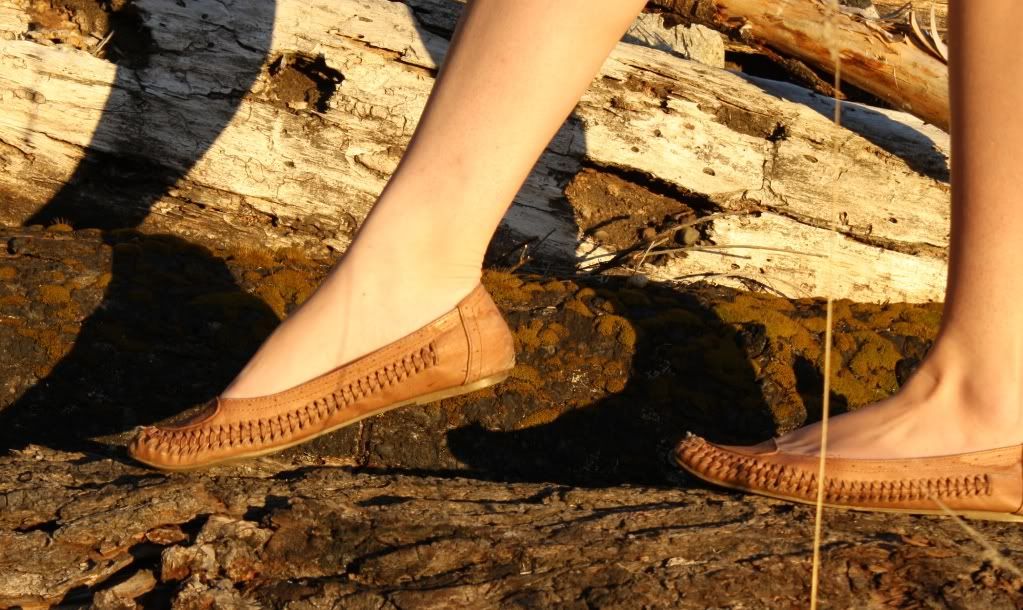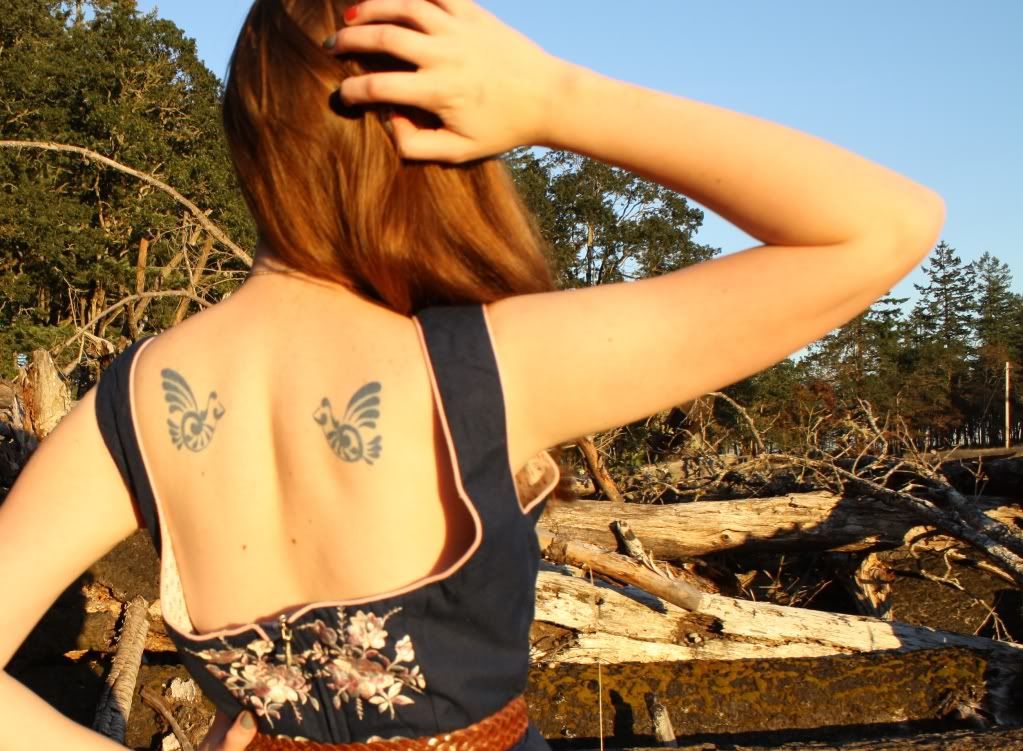 Outfit details: dress- vintage courtesy of Bows and Bandits, belt- secondhand, shoes- Urban Outfitters
I pulled out one of my coziest sweaters for a cooler day and headed down to the closest seashore for a bit of release. The rhythmic sound of the waves lapping against the rocky shore is the most soothing one I know and while it isn't the most beautiful beach I have ever seen, I am so grateful to live near the water...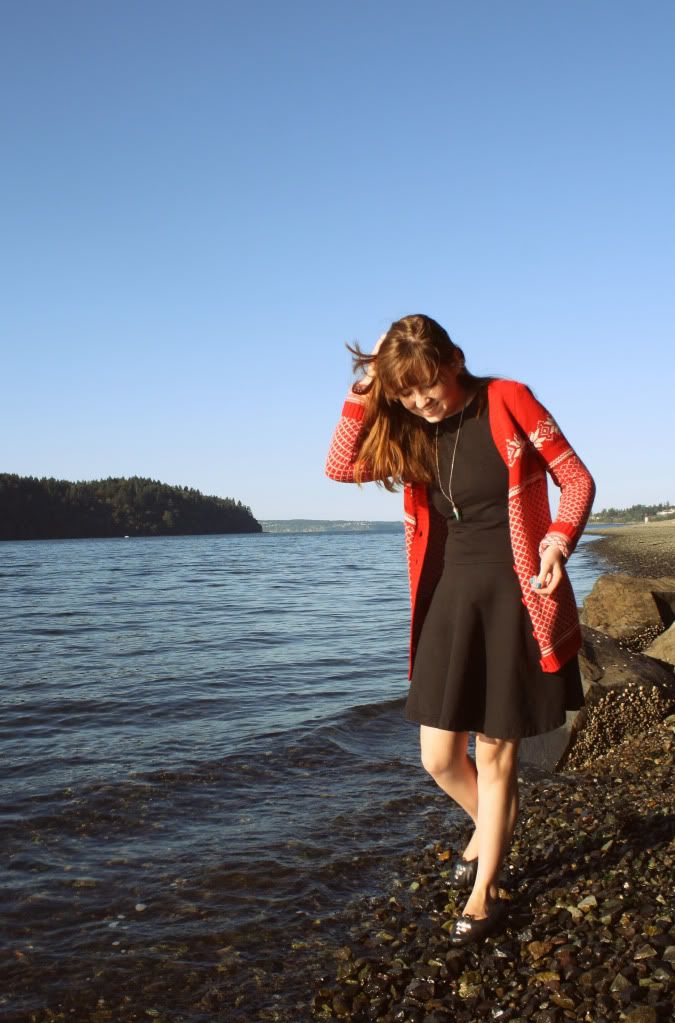 Outfit details: cardigan- Urban Outfitters, necklace- Stadium Swapmeet, dress- Urban Outfitters, shoes- Bona Drag, nail polish- Sephora