This Cheap Monday shirt was included in our goodie bags at the Weardrobe Conference and has quickly become a favorite of the bloggers invited. Perhaps it is the irreverance of Mickey Mouse giving a defiant fist, or maybe it is the classic black and white simplicity; for whatever reason, we are all feeling drawn to it like moths to a flame.

Left to right: Suzanne of Weardrobe, Faboo, Style Magnet, The Fashion Void That Is DC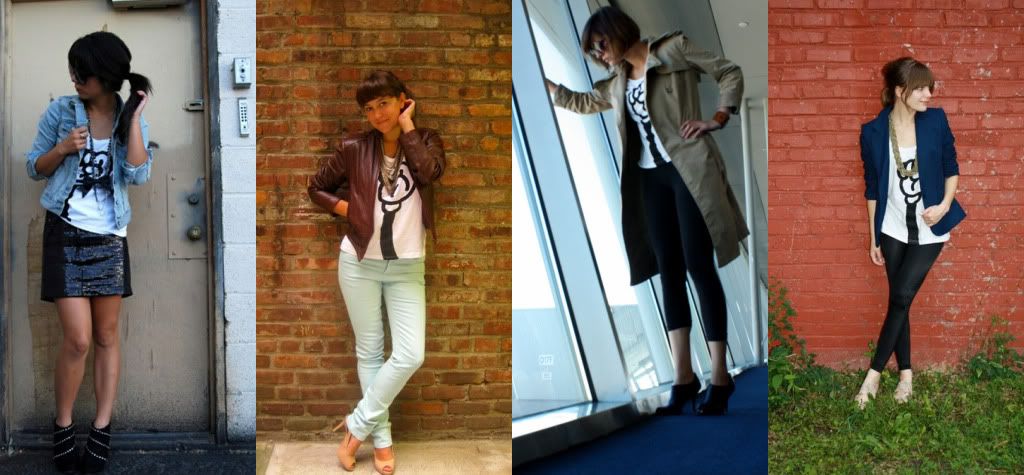 Left to right: This Time Tomorrow, My Style Pill, What I Wore, Kansas Couture
Despite everyone possessing the same item, there is no lack of originality. I do hope these images illustrate that even a simple tee can be styled a multitude of ways and infused with personal sass.

Outfit details: jacket, hat, cardigan- H&M, shirt and jeans- Cheap Monday via Weardrobe Conference, shoes- secondhand, bag- Urban Outfitters