These tights seemed to rip the second I put them on, however I've kept wearing them. After all, ripped tights are in, no? Unfortunately for me, apparently most people around me have not gotten the memo...Every time I wear them out, someone kindly feels the need to inform me that my tights are ripped. I'm not just talking friends and acquaintances, but bonafide strangers will walk right up to me and point out the rips...Does anyone else have this problems? Or am I the only victim of non-fashion-y, good Samaritans?
Still, all this silliness hasn't dissuaded me from wearing them out and about. They seemed the perfect compliment to my new
Villains and Vagabonds
tee shirt and some cuffed jean shorts. I love the trompe l'oeil necklaces with quirky pendants of antlers and rabbit feet on this shirt. It really negates the need to wear jewelry.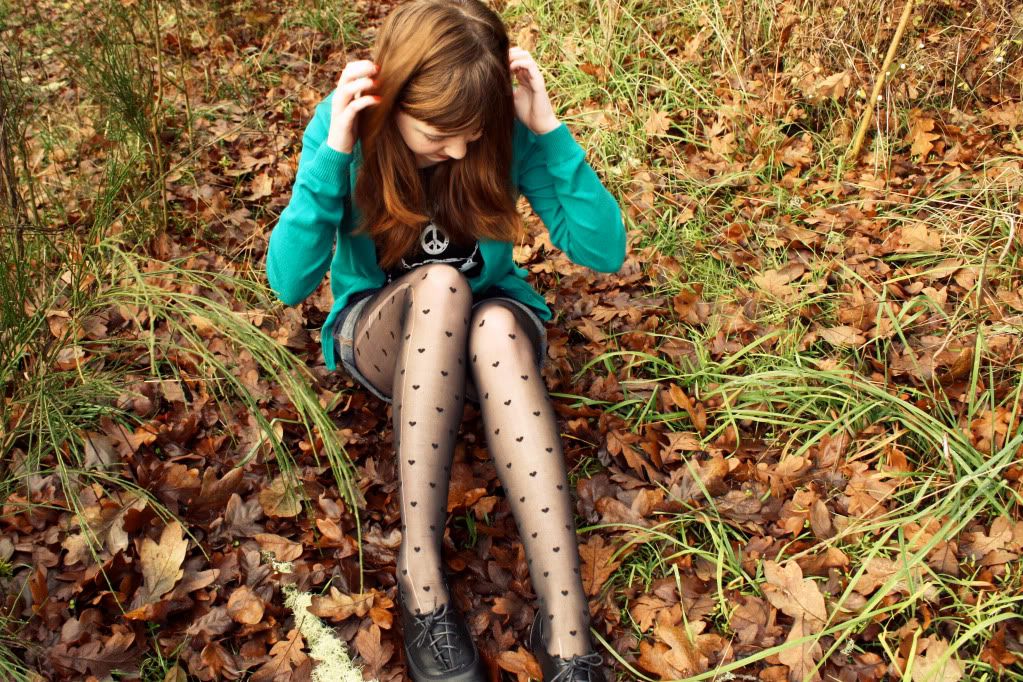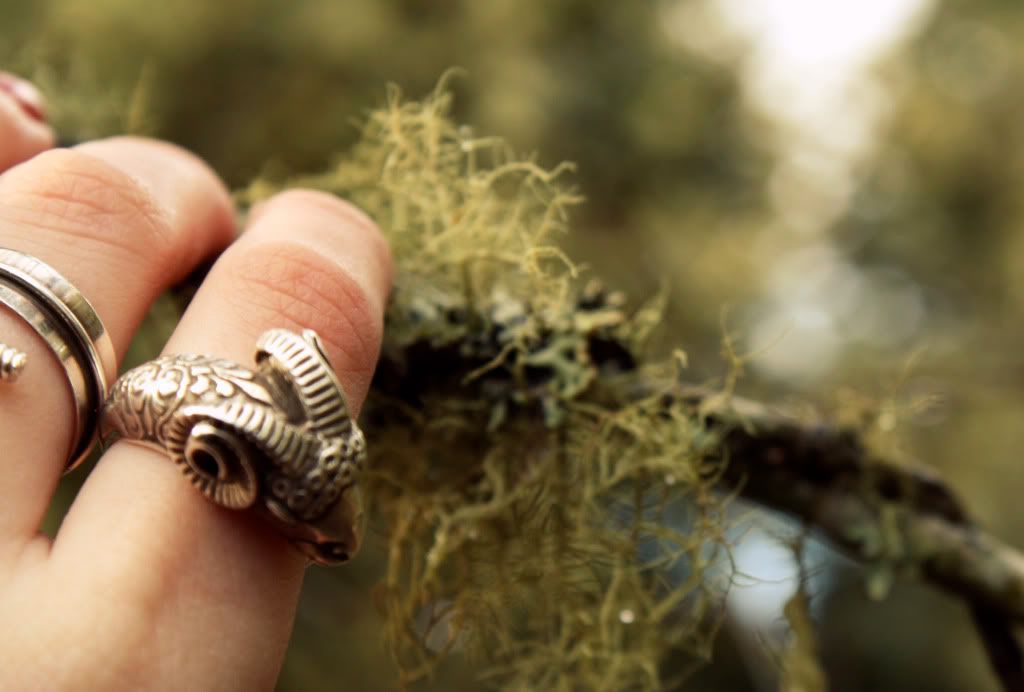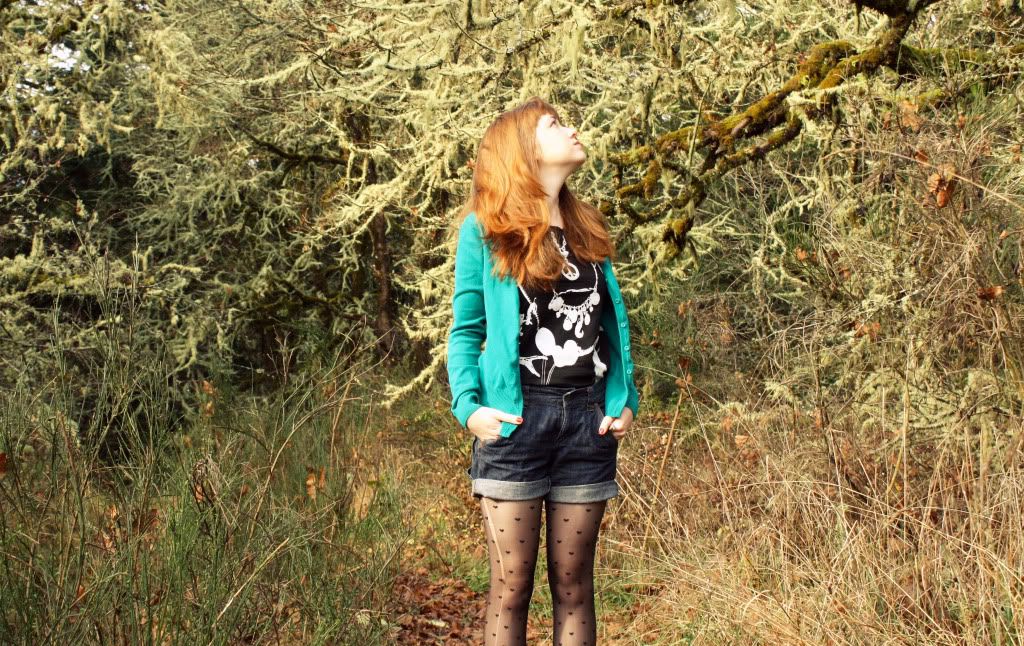 Outfit details: shirt- Villains and Vagabonds, tights- Betsey Johnson, shorts- J Crew DIYd, shoes- Pineapple Express, cardigan- H&M, rings- street vendor